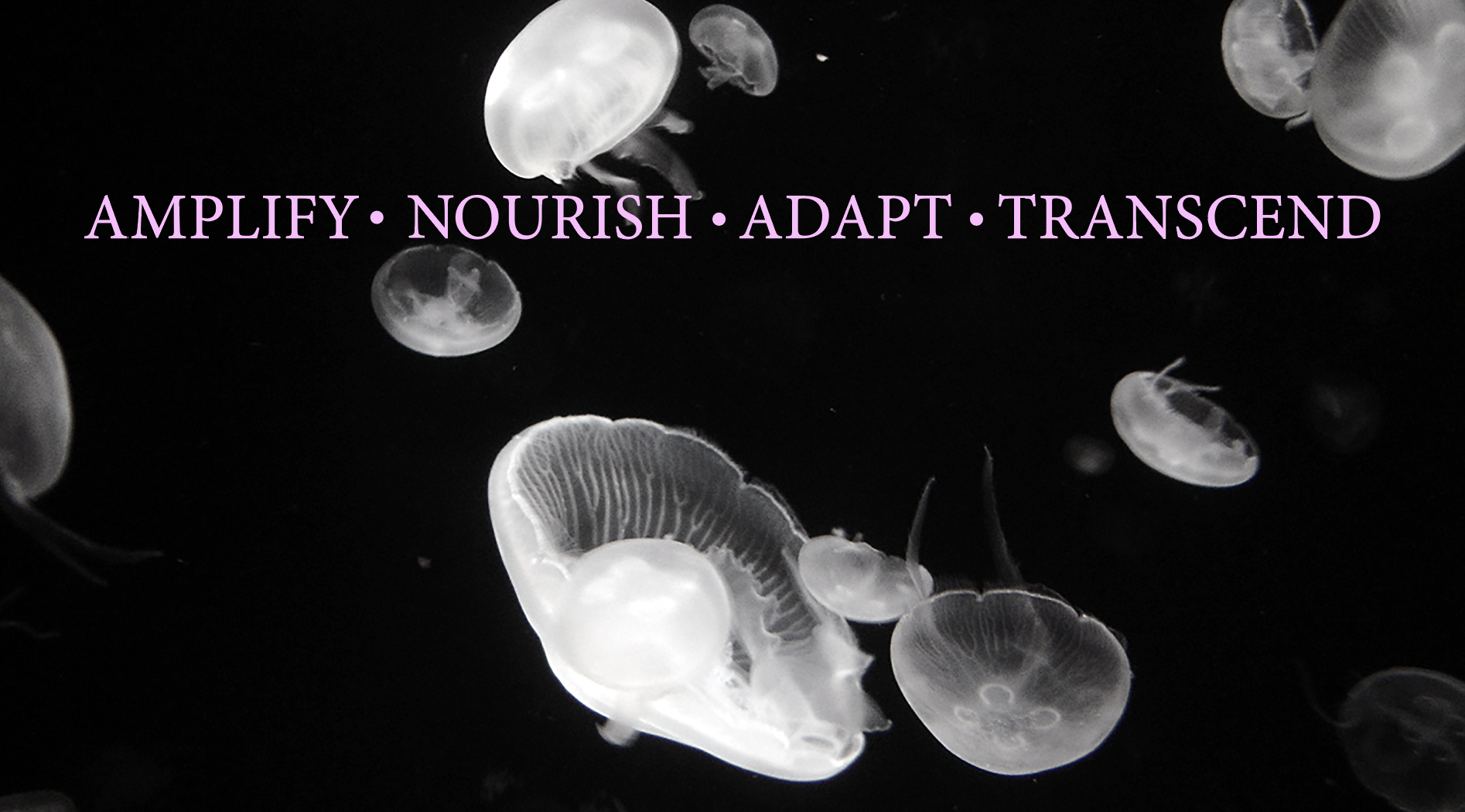 2025-2028 ANAT Strategic Plan
Over the past 35 years the Australian Network for Art & Technology (ANAT) has cultivated opportunities for artists to create experimental work in and with science and technology.
We acknowledge that humanity and our planet Earth is amid a transformative era, facing some of the greatest ecological, social, cultural, economical and technical challenges in human history.
The strategy was developed by the ANAT community; the Board, the staff, our partners and collaborators. It articulates our four strategic goals; amplify, nourish, adapt and transcend, which will be delivered through our key performance indicators. This strategy is both a map and a compass.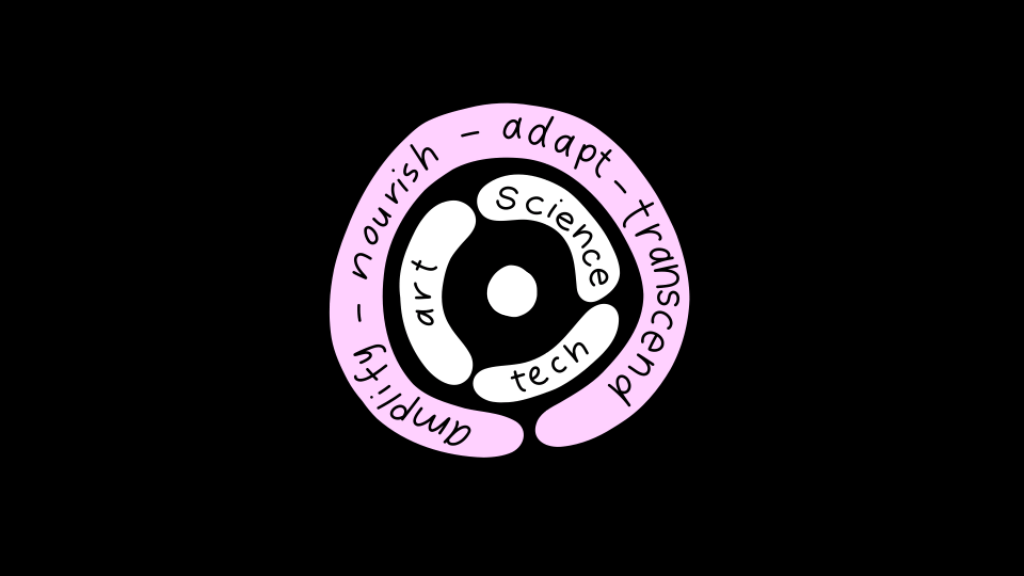 OUR VISION FOR 2025 – 2028 is for artists to contribute to cultivating the conditions for ecological, cultural, social and economic flourishing for all living beings, through the making and sharing of some of Australia's most important stories.
Building on our existing programs, capability, and our core value of reciprocity, over theses four years ANAT will identify and develop our role in cultural diplomacy internationally, importantly across the Indo Pacific and Southeast Asian regions.
We recognise that we need to amplify the unheard and vulnerable (human and beyond human), transcend traditional practices to communicate stories effectively and cultivate relationships that enable us to endure.
This strategy is both a map and a compass
While there are many future unknowns, our range of actions and measures provide us a map to follow. Our vision, and strategic goals will be our compass that enables us to explore with a curious spirit, hold space for emergence and respond to complexity and uncertainty.
READ the ANAT Strategic Plan 2025 – 2028
Within this document, you'll notice a transitional year in 2024 before we embark on the next strategic cycle beginning in 2025.
2021-2024 ANAT Strategic Plan
Our vision for 2021-2024 is to invigorate and deepen our leadership role in nurturing and championing the best Australian artists working with emerging and experimental practices. We will do this by drawing on our knowledge base, our programming expertise, and our robust and unique national and international networks.
The following four high-level strategic goals guide ANAT's vision for 2021 – 2024:
Create opportunities for artists to research and experiment with science and technology by proactively connecting artists with collaborators from these sectors;
Enable artistic perspectives that reflect the diversity of contemporary Australia and prioritise support for First Nations artists;
Communicate the value of artists as essential contributors to how we imagine and shape our future; and
Develop and diversify revenue and partnerships to maximise growth and increase impact and reach
In addition to the prestigious Synapse program, ANAT delivers bespoke artist's residencies, with science, technology and research partners from the academic and private sector. As the name suggests, no two ANAT Bespoke Residencies are the same. Every iteration is customised to the project's unique characteristics and is jointly supported by ANAT and the collaborator.
Previous Bespoke partners include:
CSIRO, 
who in 2019 hosted artists Carolynne Bourne, 
James Geurts
 and 
Chris Henschke
 at the 
CSIRO's Advanced Manufacturing
 hub in Melbourne, supported by Creative Victoria.
READ Carolynne, James and Chris's creative research journals
AWRI
 (
The Australian Wine Research Institute
), in 2019 the residency offered an artist the opportunity to work with the Institute's Flavour Chemistry and Sensory Research teams. Artist 
Elizabeth Willing
 explored the synaesthetic harmony between the flavour of wines and the visual aesthetics of still and moving image.
READ Elizabeth's creative research journal
SAHMRI
(
The South Australian Health and Medical Research Institute
), who collaborated with ANAT in 2020 and 2021, when resident Dr Helen Pynor undertook collaborative research with Dr Jimmy Breen, leader of the SAHMRI Bioinformatics Platform. Helen and Jimmy explored ideas around the liminality of DNA once it leaves its originating body.
READ Helen's creative research journal
ANAT is a global leader in brokering opportunities for artists to work with science and technology partners. We do this because we believe artists are essential to how we imagine and shape our future. If your organisation is interested in investing in the transformational nature of interdisciplinary collaboration, through a partnership or philanthropy, please get in touch with
ANAT CEO, Melissa DeLaney
[email protected] 
0408 755 377