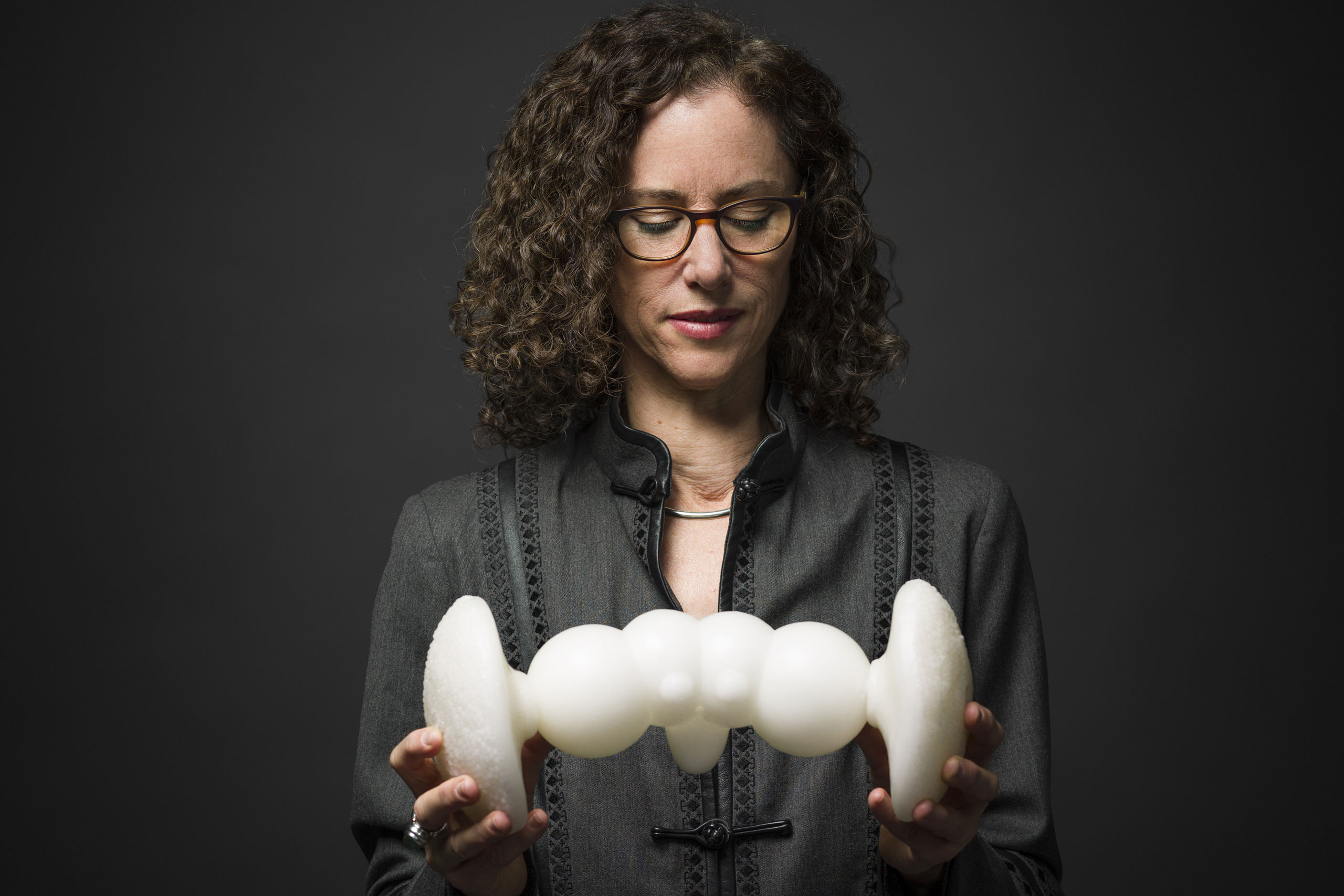 ANAT Alumni Network
The ANAT Alumni is a network of hundreds of artists, scientists and technologists. A lifelong community of remarkable, diverse and engaged professionals. Comprising Australian artistic and scientific researchers who understand the value of interdisciplinary and experimental approaches to knowledge production, who have participated in ANAT's art, science and technology programs and residencies since the late-1990s.

ANAT's flagship residency, ANAT Synapse has brought artists and researchers together in partnerships since 2004, generating new knowledge, ideas and processes. A distinguishing feature of these residencies is their creative research focus, with applicants dissuaded from anticipating specific outcomes at the outset. The benefits and professional development opportunities for ANAT Synapse recipients include the time to explore and develop concepts at the very inception of idea/s and meaningful engagement and collaboration with experts in a research field particularly relevant to the artist's practice. Access to the host organisation's equipment, resources and other experienced staff is an invaluable aspect of the program.
The dedicated creative research blog ANAT Synapse residents create is a live document of the residency, which is archived and accessible/shareable for years to come. This record and repository of the artist researcher's highly specialised field of knowledge and inquiry also functions as an important tool in securing funding and further opportunities.
ANAT Alumnus Dr Helen Pynor (above image) has a long association with ANAT, as an ANAT Synapse resident in 2012, featuring in The Art and Consequence of Collaboration at ANAT SPECTRA 2018, a guest in 2020 #ANATsoapbox and 2020/21 ANAT SAHMRI (South Australian Health and Medical Research Institute) resident working alongside genomics scientist Dr Jimmy Breen. Helen's practice explores philosophically and experientially ambiguous zones, such as the life-death boundary, and the materiality of human and non-human bodies.
The benefits for research organisation hosts participating in the ANAT Synapse program include meaningful engagement and collaboration with an artist whose area of research is particularly relevant to the host organisation's focus, contributing to rigorous exploration. Former hosts often report that the experience has led to profound insight, sparking unexpected areas of enquiry for them, as artists methods and approach are open and investigation lines limitless.
Research host organisations ANAT has collaborated with include the CSIRO, Australia's national science agency and SAHMRI the South Australian Health and Medical Research Institute, an independent health and medical research institute based in Adelaide. The long list of Australian universities we've partnered with include ANU (Australian National University), the University of Melbourne, RMIT University, Swinburne University of Technology, UTAS (University of Tasmania), University of South Australia, University of Adelaide, Flinders University, UTS (University of Technology, Sydney) and QUT (Queensland University of Technology).
ANAT Synapse Residencies 2021 | 2020 | 2019 | 2018 | 2017 | 2016 | OLDER
ANAT alumnus Dr Baden Pailthorpe (above image) is an artist whose practice is shaped by Internet culture. The aim of Baden's 2017 ANAT Synapse residency with UTS Sport and Exercise Science Professor Aaron Coutts, was to explore a way to quantify the crowd's influence on player performance. Using anonymous player and crowd data captured during the 2017 AFL round 23 Swans versus Carlton game, the artist immortalised the drama and flow of the match in its entirety. In an environment that is both physical and virtual, his video projection Clanger paired the statistical player performance with the emotional intensities of the crowd. Clanger was first exhibited in 2018 at UTS Art  and was also featured in The Art and Consequence of Collaboration at ANAT SPECTRA 2018.
Read Baden's blog here
The Australian Antarctic Arts Fellowship has been running since 1984 and is supported by the Australian Antarctic Division with additional support provided by ANAT since 2017. The Australian Antarctic Arts Fellowship program aims to increase Australian and international awareness and appreciation of Antarctica, the sub-Antarctic, Southern Ocean and the Australian Antarctic Program.
The program has a focus on communicating, within Australia and internationally the importance of the unique Antarctic and sub-Antarctic natural environment, Australia's historical Antarctic and sub-Antarctic legacy and the international treaty history, values and cooperation that shape Antarctica's geopolitical significance. The fellowship also highlights the human stories and endeavours of life on the icy continent. The Arts Fellowship advances these objectives through the work of people gifted in communicating through various media including (but not limited to) the visual arts, film-making, performance, writing, and music.
Australian Antarctic Arts Fellows 2021 | 2020 | 2019 | 2018 | 2017
ANAT Alumnus and sound artist, Associate Professor Philip Samartzis plans to produce a series of high-resolution sound recordings of Mawson station and Australia's new icebreaker RSV Nuyina to complete a sound map of the Australian Antarctic Territory. The map expands on his work produced over two Antarctic Arts Fellowships (2010, 2016) where sound recordings were made of Casey, Davis and Macquarie Island stations, and RSV Aurora Australis. The completed sound map will span 12 years and will demonstrate how the Australian Antarctic Territory has been transformed through the introduction of new technologies, transport and building projects, as well as shifts in climate and weather due to anthropogenic change.
ANAT alumni are drawn from multiple programs across ANAT's thirty three year history. Presented in partnership with Illuminate Adelaide, New Light 2021 showcased experimental and diverse moving image works by contemporary First Nations artists. The New Light program has considerable lineage. A series of moving image works were first commissioned by ANAT in association with the City of Adelaide for the 2017 TARNANTHI: Festival of Contemporary Aboriginal & Torres Strait Islander Art. Four contemporary First Nations artists created short experimental projection works, which screened as part of the East End Moving Image program in Adelaide. The National Film and Sound Archive of Australia went on to support the work to screen at the Enlighten Festival, Canberra in 2018. In 2019, two of the New Light artists, Brad Darkson and Raymond Zada were selected to present their work at ISEA2019 in Gwangju, South Korea.
ANAT alumnus Jasmine Miikika Craciun's (above image) moving image work for New Light 2021, My Healing is an exploration of Jasmine's experience in the digital space as an Aboriginal person and represents a visual journey towards personal healing and protection. Jasmine is a graphic designer and artist based in Newcastle and a proud Barkindji and Malyangapa woman.
The ANAT Alumni Network includes artists who have featured in national exhibitions and international projects. In September 2016, ANAT with partners Access2Arts (AUS), Unlimited (UK) and Watershed (UK) hosted UNFIXED a Creative Development Lab with ten Australian and UK Deaf and disabled artists selected to investigate and explore the determination of bodies as 'disabled' or 'abled'.
Unfixed was supported by the Australian Government through the Australia Council for the Arts, its arts funding and advisory body, and the South Australian Government through the Richard Llewellyn Arts and Disability program, delivered by Arts SA.
ANAT alumnus Daniel Savage (above image) is a Canberra based disability activist and artist working primarily in photography, video and performance. His practice is concerned broadly with perception – investigating the way our perceptions influence and affect our interactions with art, each other and the physical world. Daniel worked with ANAT again four years later as a guest in #ANATsoapbox. In the second half of 2020 ANAT invited a curated group of ten artists from Australia's art + science + tech community to use the ANAT Instagram platform to share how their arts practice looked in the era of COVID-19. Artists were asked to provide content for the ANAT Instagram account, in the form of a series of Insta Stories across a single week. The content took the form of video, sound and static imagery.
In 2020 ANAT Alumnus Yandell Walton (above image) was selected for ANAT Ideate, one of six studio-based creative research projects that actively imagined the future, promising to take us through the looking glass to the other side of a global pandemic. She embarked on new research interrogating technological processes to enable volumetric scans to be animated, introducing human-like movement, with an goal to merge the natural environment with human movement in an aim to create a cross species form.
Read Yandell's blog here
Read more about the ANAT Alumni Network:
ANAT Alumnus :: Baden Pailthorpe
ANAT Alumnus Yandell Walton :: End Passage
ANAT Alumnus :: Erica Seccombe
ANAT Alumnus Helen Pynor :: Making a Mutant
ANAT Alumnus Willoh Weiland :: Encounter with Another Being
ANAT Alumni BoneDirt :: aka Virginia Barratt, Jessie Boylan and Linda Dement
ANAT Alumni Guy Ben-Ary and Nathan Thompson :: Organoids, Surrogate Performers & In-Vitro Intelligence
ANAT Alumnus :: Andrea Rassell
ANAT Alumnus :: Chris Henschke
ANAT Alumnus :: Jess Herrington
ANAT Alumnus :: Elizabeth Willing
The ANAT Alumni Network met in Adelaide for the second time in October 2018. The video above by Capital Waste Pictures captures the event at RiAus (The Royal Institution of Australia).