Publications
Since 1988, ANAT has directly connected with an ever-growing community of artists, technologists, designers, researchers, writers, curators and educators through our offline and online publications. Reaching a global audience for over three decades - from our earliest ANAT bulletins to Filter, our thematic quarterly magazine, up to our present day Digest – you can read our publishing history here. To receive our monthly email Digest direct to your in box, you can subscribe here.
ANAT Digest
SIGN UP TO OUR MONTHLY DIGEST to stay in touch and keep informed about industry opportunities, news and events. Read our latest issues here: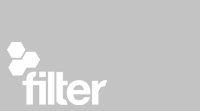 Filter Magazine
First published as the ANAT Bulletin in July 1988, Filter reached a global network of artists, designers, curators, researchers, writers, educators and creative and research organisations over two decades. Each issue thematically investigated an area of emerging practice or art form and explored the creative connections occurring across academia, community and industry.
Filter magazine was published in printed form until 2009, and was published regularly online until 2012.