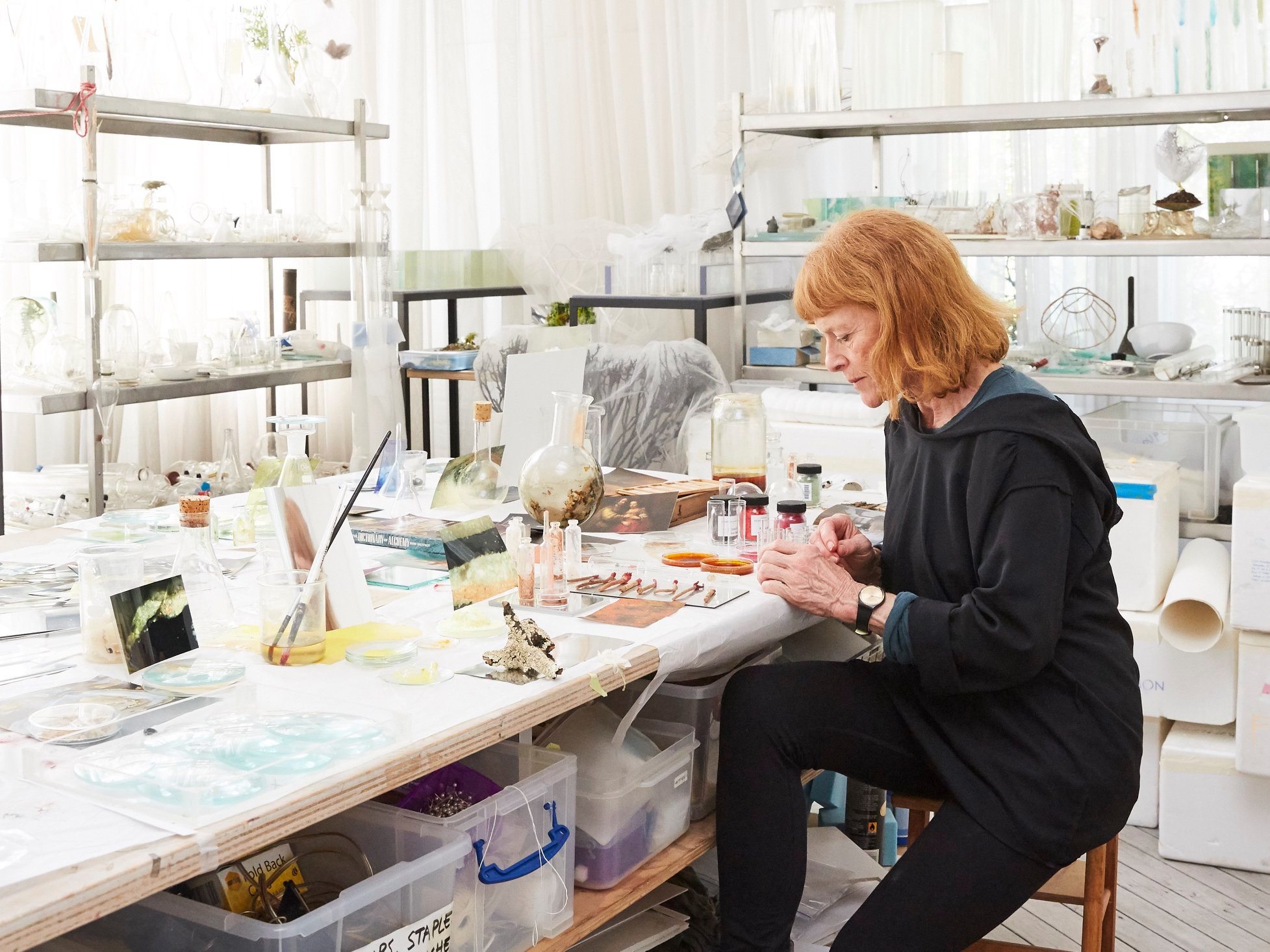 ANAT Strategic Plan 2021-2024
Our vision for 2021-2024 is to invigorate and deepen our leadership role in nurturing and championing the best Australian artists working with emerging and experimental practices. We will do this by drawing on our knowledge base, our programming expertise, and our robust and unique national and international networks.
The following four high-level strategic goals guide ANAT's vision for 2021 – 2024:
Create opportunities for artists to research and experiment with science and technology by proactively connecting artists with collaborators from these sectors;
Enable artistic perspectives that reflect the diversity of contemporary Australia and prioritise support for First Nations artists;
Communicate the value of artists as essential contributors to how we imagine and shape our future; and
Develop and diversify revenue and partnerships to maximise growth and increase impact and reach
ANAT Ideate resident Yandell Walton, process in development with MoCap data and photogrammetry, Agave Carlton Gardens, 2020. Image courtesy the artist.
ANAT supports artists who help us to understand what it means to be human, who connect us to our past and help us imagine our future. Our work, while focused in Australia and working with Australian artists and partners, connects us to a global community. ANAT's global networks, and our standing within these, are crucial to the impact of our work.
In addition to our prestigious Synapse program, ANAT is increasingly approached by science and research partners to deliver bespoke artist's residencies in their institutions. Please get in touch with us if this is something you are interested in pursuing.
ANAT CEO Melissa DeLaney has been awarded a 2021 Dunlop Fellowship by Asialink. The Sir Edward 'Weary' Dunlop Fellowships are awarded to exceptional not-for-profit professionals, who are leading meaningful and constructive engagement between Australia & Asia. Fellows are provided with the opportunity to participate in the Asialink Leaders Program, the flagship program for developing Asia capabilities in Australia.
Melissa plans to extend and strengthen Asia-related knowledge and networks, to connect artists, scientists, business and communities across the Indo-Pacific.
To find out how to support ANAT through a partnership or philanthropy, get in touch with
ANAT CEO, Melissa DeLaney
[email protected] 
0408 755 377