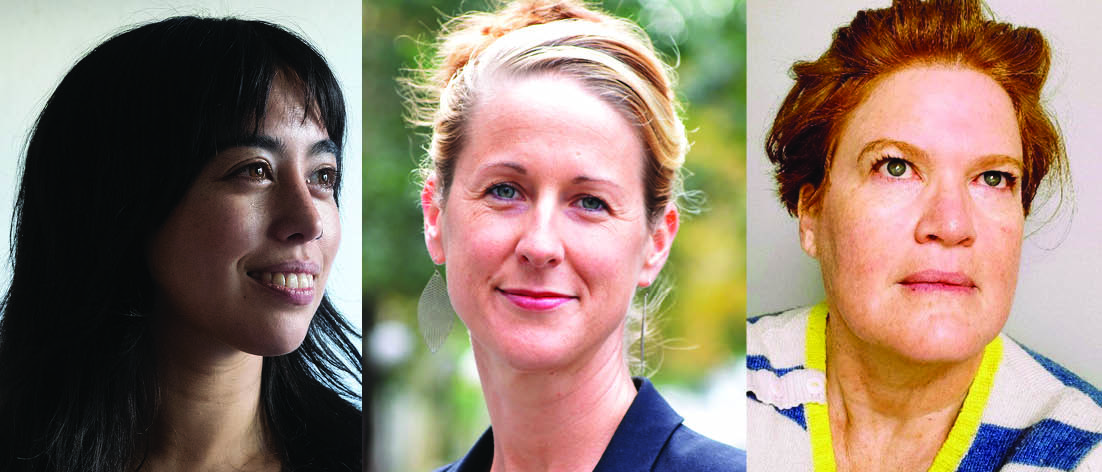 The ANAT Board farewells and welcomes…
A warm and heartfelt thank you to two of ANAT's outgoing Board members, David Anders and Dr Megan Kelleher.
David has been the leader of ANAT Risk Subcommittee and a valued Board member over the past six years, bringing his expertise in international cyber risk and a steady and calm influence in governance and best practice. David will be missed.
ANAT also bids a farewell to Dr Megan Kelleher who is focussing on a PhD at RMIT University and who will no doubt be back at ANAT in the future. We wish Megan all the best with her important research and study.
ANAT Board Chair, Michael Nelson says "We will keenly miss the expertise and guidance of David, whose contribution to the board over such a long period has been vital to the stability and growth of ANAT. Although Megan's tenure on the board was short-lived, she demonstrated her capacity for meaningful contribution and I know the board looks forward to working with her again."
"For an organisation as dynamic as ANAT, it is vital that this dynamism is mirrored at board level.  These new board appointments give us a great opportunity to review what we do and how we do it, with fresh ideas, fresh voices and fresh perspectives. Under the leadership of our CEO Melissa DeLaney, ANAT continues its mission to create unique opportunities for collaboration between artists, scientists and technologists, and as chair I am proud to be part of a board that supports the important work we do."
We are delighted to welcome three new ANAT Board members, Ana Tiquia, Melita Grant and Michèle Saint-Yves.
For nearly 15 years Ana has worked as a strategist, cultural producer, curator and artist at the intersections of art, technology, design, and futures research. Ana is founder of cultural and strategic consultancy All Tomorrow's Futures, and has worked in the UK and Australia with organisations including Somerset House, the Barbican, Melbourne Museum and London's Philharmonia Orchestra to produce exhibitions, installations, and interactive projects using advanced technologies. As an artist, Ana explores how practices and infrastructures make worlds. Her work intervenes in everyday, workplace, and institutional practices to seed diverse futures of data and technology, work and labour, and energy, material, and multispecies relations.
Melita is a Research Director at the Institute for Sustainable Futures at the University of Technology Sydney. She works with social justice and sustainability partners from the Asia-Pacific region, and specialises in integrated water resources management in international development with a focus on inclusion. With an academic background in international relations and environmental management, Melita has expertise in a range of sustainable development issues, and has worked for over 20 years' in government, university, and civil society sectors. Melita is exploring artistic connections with water management programs in the Pacific as part of her PhD in support of decolonising methodologies.
Michèle primarily writes for performance—stage, screen, and poetry. Her embedded access ground-breaking play CLOCK FOR NO TIME won the SA RUBY AWARD 2022 for 'Outstanding Work: Collaboration.' She has four degrees, with the latest in 2020 as a medico-neuroscientist, winning UniSA Cancer Research Institute's Cancer Biology Prize.
Prior to becoming disabled in 2001, Michèle had a career centred on social capital development, strategic planning, organisational development and policy-performance evaluation. She also served on non-profit Boards and Statutory Authorities. Since becoming disabled, she has served on Access & Inclusion Advisory Panels and undertakes consultancy work on arts access.
ANAT CEO, Melissa DeLaney, said she is looking forward to working closely with the new team. "This is an exciting time in the evolution of ANAT. Building on the strength of ANAT's current Board, the new members offer a wealth of experience across arts practice, in sustainability and development, in partnerships and future making. To work with the Board and Team on programs and collaborations that are genuinely transformative and life changing for research partners working with artists that generate different ways of thinking and outcomes is a great privilege."