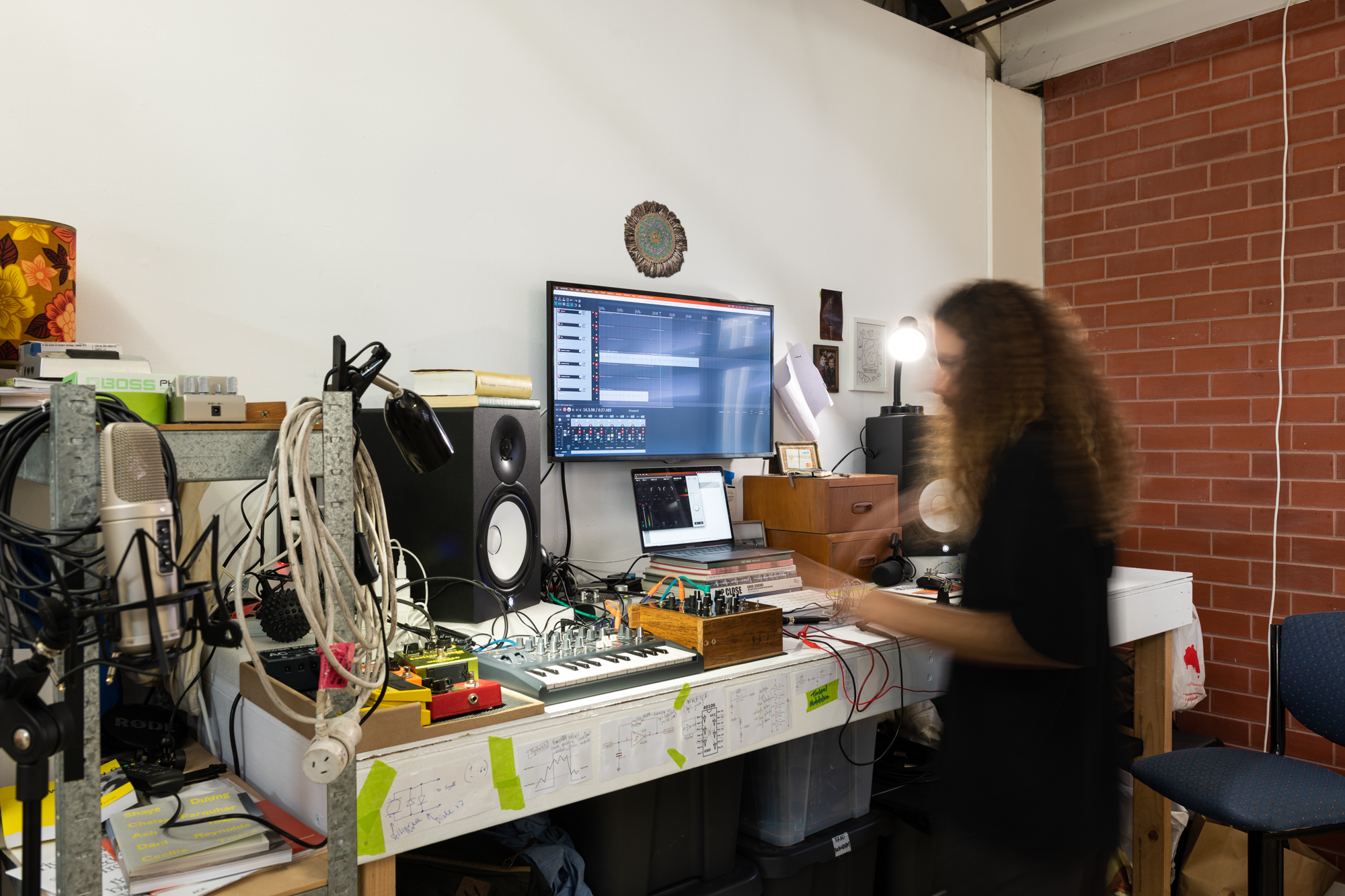 Brad Darkson :: A Partnership for Uncertain Times
BRAD DARKSON is a South Australian visual artist currently working across various media including carving, sound, sculpture, multimedia installation, and painting. Brad's practice is regularly focused on site specific works, and connections between contemporary and traditional cultural practice, language and lore. His current research interests include hostile architecture, bureaucracy, seaweed, and the neo-capitalist hellhole we're all forced to exist within. Conceptually Brad's work is often informed by his First Nations and Anglo Australian heritage. Brad's mob is Narungga and he is a proud member of the Chester family.
Never too hot

Fire is the cornerstone of traditional land management across the vast majority of our Country, so-called "Australia". Applying fire is cultural revival, healing people from the ongoing colonial project. Experimentation, observation, relearning. Never too hot. Never scald the earth. Never hear the deafening roar of a wildfire. The sound of balance.
A Partnership for Uncertain Times features four exceptional South Australian artists working at the intersections of art, science and technology:
BRAD DARKSON, DEIRDRE FEENEY, NIKI SPEROU, CATHERINE TRUMAN
THE EXHIBITION
A Partnership for Uncertain Times
Newmarch Gallery, 16 June to 15 July, 2023
View the online exhibition catalogue here
The Arts South Australia funded collaboration between UniSA and ANAT has commissioned the featured artists to research and develop innovative and experimental artworks engaging with science and technology. The R&D (research and development) nature of the project places emphasis on courageous experimental development over 'perfecting' finished artworks.
"It's important to highlight how much this project has allowed me to work on something that's not transactional.
I want to make something that is reflective of my community's identity and who I am. To go into community and to engage with people and talk with people and learn from Elders"
Brad Darkson
A Partnership for Uncertain Times is an Arts South Australia funded collaboration between UniSA (University of South Australia) and ANAT (Australian Network for Art and Technology).