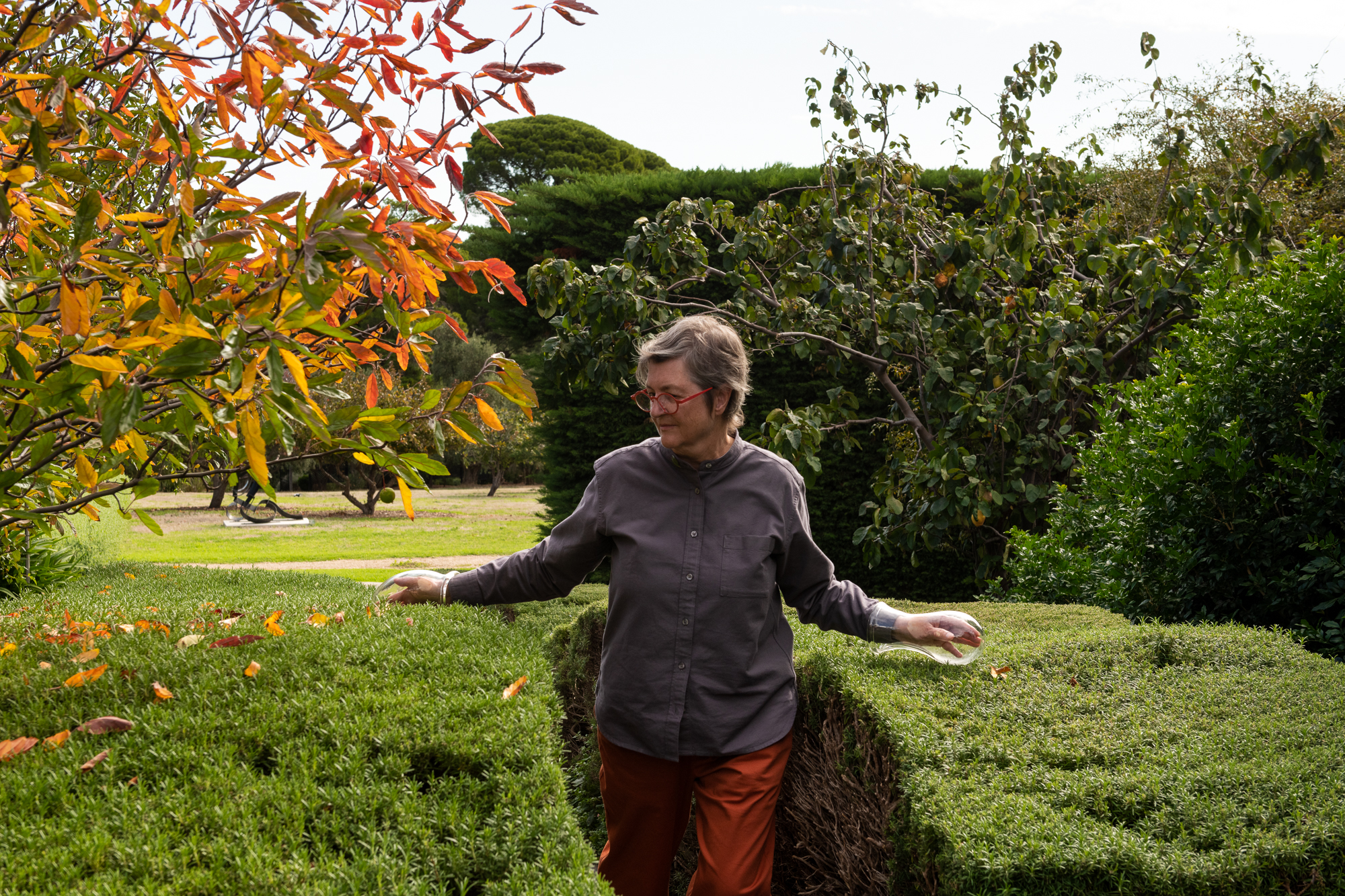 Catherine Truman :: A Partnership for Uncertain Times
CATHERINE TRUMAN is an established South Australian artist working across the disciplines of art and science. Catherine's practice is renowned for its diversity and depth and incorporates, objects, contemporary jewellery, digital imagery, film and installation works with a focus upon the parallels between artistic process and scientific method. During 2022 Catherine is artist in residence at Carrick Hill, undertaking a project titled The Arrangements:assembling nature. Catherine's work has been exhibited nationally and internationally.
The Taken Path: a durational project
There seems to be an innate drive in us to intervene in, alter and reorder the natural environments around us, even if we have no place in them.
Based at Carrick Hill, a defined path that traverses natural and altered landscapes will be filmed at monthly intervals over a year to bring focus to these constantly shifting interrelationships.
A Partnership for Uncertain Times features four exceptional South Australian artists working at the intersections of art, science and technology:
BRAD DARKSON, DEIRDRE FEENEY, NIKI SPEROU, CATHERINE TRUMAN
THE EXHIBITION
A Partnership for Uncertain Times
Newmarch Gallery, 16 June to 15 July, 2023
View the online exhibition catalogue here
The Arts South Australia funded collaboration between UniSA and ANAT has commissioned the featured artists to research and develop innovative and experimental artworks engaging with science and technology. The R&D (research and development) nature of the project places emphasis on courageous experimental development over 'perfecting' finished artworks.
"Working across disciplines has given me insight into how I can bring other opinions, other ways of seeing, connecting our languages together so we can see something anew.
If we all just step back from the tenets of the tradition embedded in our disciplines, maybe we'll begin to see things differently and maybe we can come up with new solutions to achieving a better balance with a natural world."
Catherine Truman
A Partnership for Uncertain Times is an Arts South Australia funded collaboration between UniSA (University of South Australia) and ANAT (Australian Network for Art and Technology).