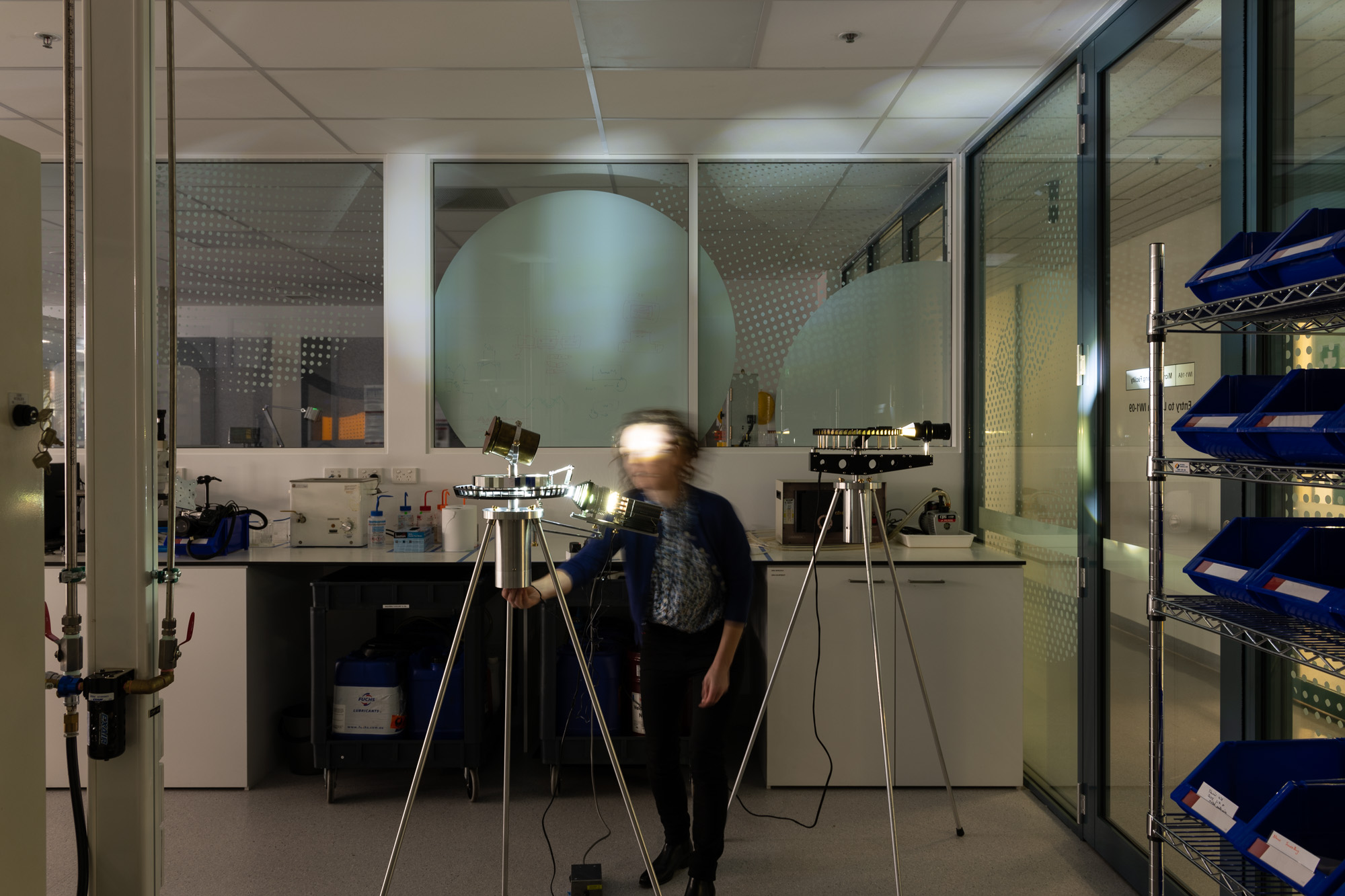 Deirdre Feeney :: A Partnership for Uncertain Times
DEIRDRE FEENEY is an artist and lecturer of Contemporary Art at The University of South Australia (UniSA). As part of her creative practice Deirdre researches and develops optical image systems as perceptual tools for generating wonder and awareness of technologically mediated experience. Deirdre engages in cross-disciplinary collaboration with scientists and engineers to explore and realise her artworks. In 2020/21 she undertook a Museum of Arts and Applied Sciences Fellowship and ANAT Synapse Residency. Her background in glass-making and the projected moving image were pivotal to her current practice encompassing material and digital methods to create her optical image systems. Deirdre's work has been exhibited nationally and internationally.
Perceptual illusions: exploring depth of field in materially generated moving images
This project intertwines optics, media archaeology, digital fabrication and human perception to explore depth of field in the projected moving image. It applies a nineteenth century animation system and contemporary methods of making to explore optical effects of material image making and how these effects engage with the viewer's perception.
A Partnership for Uncertain Times features four exceptional South Australian artists working at the intersections of art, science and technology:
BRAD DARKSON, DEIRDRE FEENEY, NIKI SPEROU, CATHERINE TRUMAN
THE EXHIBITION
A Partnership for Uncertain Times
Newmarch Gallery, 16 June to 15 July, 2023
View the online exhibition catalogue here
The Arts South Australia funded collaboration between UniSA and ANAT has commissioned the featured artists to research and develop innovative and experimental artworks engaging with science and technology. The R&D (research and development) nature of the project places emphasis on courageous experimental development over 'perfecting' finished artworks.
"The outcome is the revelation of the process, so that experimentation and the making visible of that experimentation is what the project's all about.
It does make me feel vulnerable that I'm exposed almost, because it's a personal journey as well as an artist, so you're revealing that part of your practice that I normally wouldn't reveal."
Deirdre Feeney
A Partnership for Uncertain Times is an Arts South Australia funded collaboration between UniSA (University of South Australia) and ANAT (Australian Network for Art and Technology).