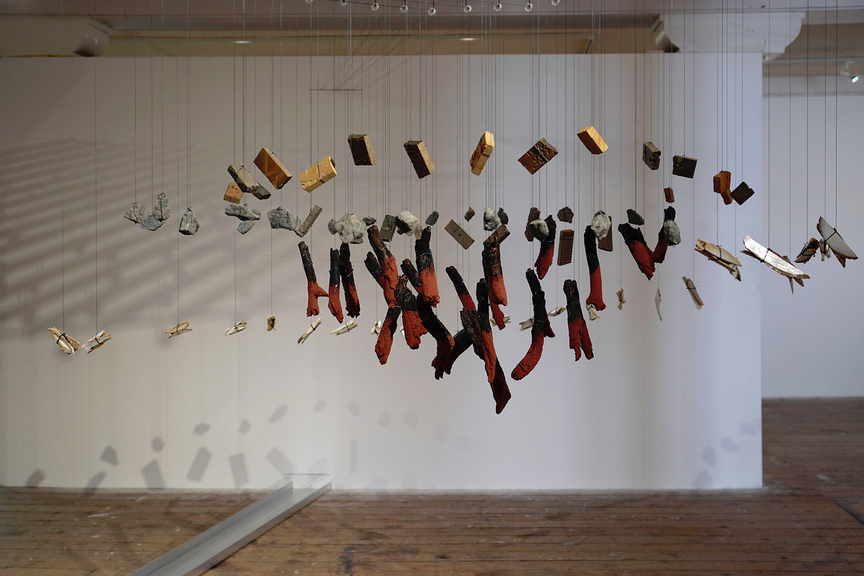 The Habitat of Time
The Habitat of Time
Arts Catalyst Centre, UK
20 February – 12 March
A great lineup of Australian artists, curated by Julie Louise Bacon (UNSW), and including James Geurts (ANAT CSIRO residency 2017/18), Robert Andrew, (exhibiting artist, ANAT Spectra 2018, The Art and Consequence of Collaboration) and Josh Wodak (ANAT commissioned artist for ISEA2013), are showing their work for the first time in the UK at The Habitat of Time, Arts Catalyst, London.
Focusing on the way that time as a medium shapes our perception of life and presented in the context of Julie's current residency as associate curator at Arts Catalyst, the exhibition features work by Thomson & Craighead, James Geurts, Josh Wodak, Eva Nolan , Robert Andrew  and Lucy Bleach.
In '
Trajectories II: Prebiotica'
(2019)
James Geurts
presents the traces of a durational experiment with the
oldest material known to exist on Earth
, taken from a meteorite that landed in Australia in 1969. The work, developed at CSIRO Advanced Manufacturing through an ANAT Synapse residency, reflects on the threshold at which the chemical becomes biological, and life emerges.
Robert Andrew
 is a descendant of the Yawuru people; his mother's country encompasses Rubibi (Broome) and its surrounds in the Kimberley Region of Western Australia. In a video work produced for the exhibition, Andrew reconfigures traces of an intricate drawing machine that he installed at Metro Arts, Brisbane for the exhibition 
Disruptive (Ill) logic 
(2017). The machine was driven by a Cartesian coordinate system that accepted texts from the Yawuru language as a stimulus to manoeuvre organic objects – including charred wood, shell, rock and ochre – across the gallery's surfaces. The video iteration of the work reinvokes the erasure of indigenous culture and exposes the power of symbolic materials and technology to shape relationships with time.
seed in Space/sound in time
 (2017) by 
Josh Wodak
 sonifies the temperature range experienced by three seeds of the 
critically-endangered
, prehistoric Australian Wollemi Pine during the year-long NASA 
Seeds in Space
 experiment, in 2008. The left channel maps the temperature experienced by a Wollemi control sample seed in Mount Annan seedbank. The right channel maps the temperature of an experimental seed on the International Space Station. In the centre channel is the climate experienced by an uncollected seed still lying in Wollemi National Park. The sound samples are all of the Snowy Tree Cricket, which modifies its pitch and pulse rate according to changes in its ambient temperature.