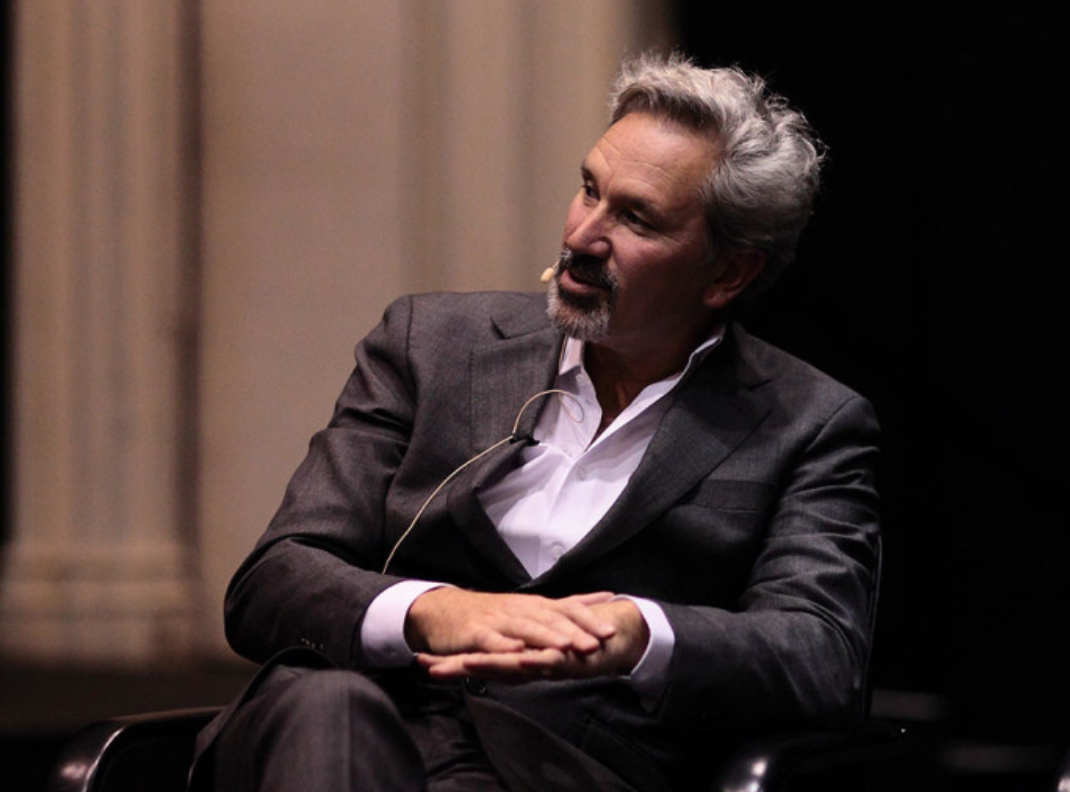 ANAT SPECTRA 2021 Program Curator
We're delighted to announce award-winning contemporary artist, curator, producer, writer and thinker David Pledger as the inaugural Program Curator for ANAT SPECTRA 2021. Working at the intersection of the performing, visual and media arts in Australia, Asia and Europe, David is notable for engaging publics in productive and provocative ways.
ANAT CEO Melissa DeLaney says "ANAT is at the forefront of experimental practice, and to be working as an organisation with David is a chance for this ethos to enter into the ways in which we design our culture and programs. David has a highly collaborative practice, centred very much around ideas and possible futures. We are positive about this influence on the model of presentation of this year's ANAT SPECTRA and what this experience will bring to our artists and network."
David is founding Artistic Director of not yet it's difficult (NYID), one of Australia's seminal interdisciplinary arts companies. His curatorial practice focuses on creating optimal conditions for artistic production out of which exhibition, programming and cultural development ambitions are realised. This has led him to initiate and curate an eclectic array of innovative initiatives including the Brussels-based IETM-Australia Council for the Arts Collaboration Project (2009-2014); 2970° The Boiling Point, (2015, 2017) an international art and ideas event; the locative art-series Hoteling (2016, 2017); the Singapore-Australian Meeting of the Asian Dramaturg's Network (2017) and Monsoon Australia (2015), an Asian-Australian-European interdisciplinary performance platform co-curated with Margie Medellin (Critical Path) and Arco Renz (Kobalt Works). He has consulted for numerous arts and cultural organisations, most recently, Tarrawarra Museum and philanthropic maverick, Igniting Change.
2970° The Boiling Point Practising Democracy, was a cultural provocation which inspired sustained future-focussed conversation and action. Curated by David in 2017 and presented by Arts Centre Gold Coast, the event went deep into the quietude by listening to some smart people suggest provocative ideas for how we might make a future we want to live in and providing the space for us to decide whether or not we agree with them. First and foremost, 2970° was a unique contest of ideas in which the protagonists were not the speakers but us, the delegates.
David says he's "completely rapt to be working with ANAT, an organisation that has been ahead of contemporary arts practice for 30 years. It is at the intersection of art, technology and science where we find and create multiple futures, ones that we will live, some we will discard and those that will take us in to the far-future. It's a constellation of disciplines that has never been more important for the futures of our contested present." David is proposing a blended program of online and live events with a range of non-traditional formats. "I think it's wise in terms of harnessing the habits learned in lockdown. Through delivering Assembly for the Future in 2020, it became clear the digital dimension is no longer an add-on to public events but a corollary of them."
ANAT Board Chair Michael Nelson says "after the success of ANAT SPECTRA in 2018, I am delighted that we have acquired the services of David Pledger to act in the role of curator for ANAT SPECTRA 2021. David has an immense wealth of talent, creativity and experience and I'm sure he will bring all of that into play in what promises to be an extraordinary event."
The ANAT SPECTRA art + science biennial showcases the best research and creative work being produced through interdisciplinary collaborations between Australian and New Zealand artists and scientists. ANAT SPECTRA 2021 will explore the increasing convergence of art and science, considering how each area impacts the other and how, together, they shed light on who we are and where we're heading.
We're looking forward to announcing more details about the event later in the year, together with presenting partner, University of Melbourne.