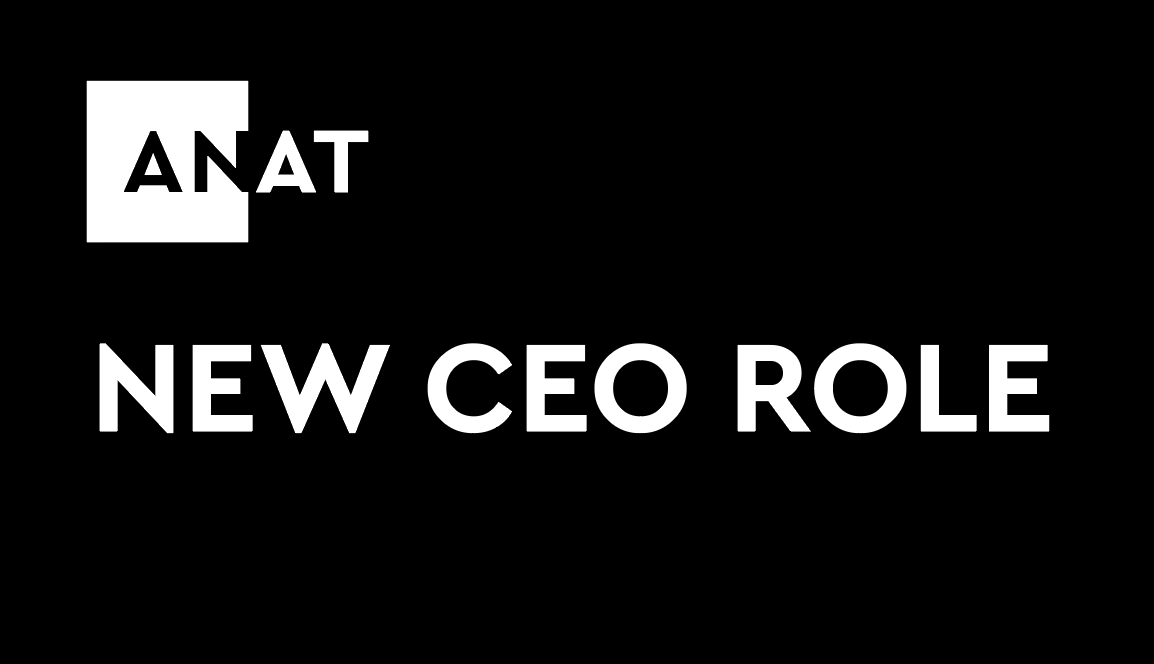 ANAT is looking for a Chief Executive Officer
For over 30 years from its home base in Adelaide, South Australia, ANAT has been at the forefront of bringing artists together with science and technology research partners.
We have built an international reputation for conceiving and realising opportunities for artists to pursue creative research and experimentation, because we believe artists are essential to how we imagine and shape the future. Now we are looking for a Chief Executive Officer to help shape our future.
Reporting to the Board, this new position will be responsible for overall strategic leadership and for the management of all aspects of the organisation including financial, operational and artistic functions of the organisation.
The CEO will work closely with the ANAT team to implement the artistic objectives of the organisation. Together, you will deliver an ambitious and distinctive and diverse artistic program that consolidates and develops ANAT's unique position in Australia's arts ecosystem.
To be considered for this position you must be a resident in Australia and an Australian citizen, permanent resident or hold an applicable work visa. We encourage individuals from diverse backgrounds and who wish to make a significant impact in the sector to apply for this position.
Aboriginal and Torres Strait Islander candidates are encouraged to apply.
Scenario
Describe a scenario where you have developed a strategic initiative responding to a changing environment and led your team to a successful outcome. Include the steps you took to ensure the project's success, the problems you faced, and how you met stakeholder expectations. You should detail the situation, the actions you took and the results.
TO APPLY
To apply for this position, send your cover letter, outlining why you think you are the ideal person for this position (no more than two pages), your CV and your scenario response (no more than one page) to ANAT Chair Michael Nelson at [email protected] by 5pm (CST) Friday 29 May 2020.
ENQUIRIES
If you have any questions about the role, please get in touch with ANAT Chair, Michael Nelson, [email protected], 0413 525 300