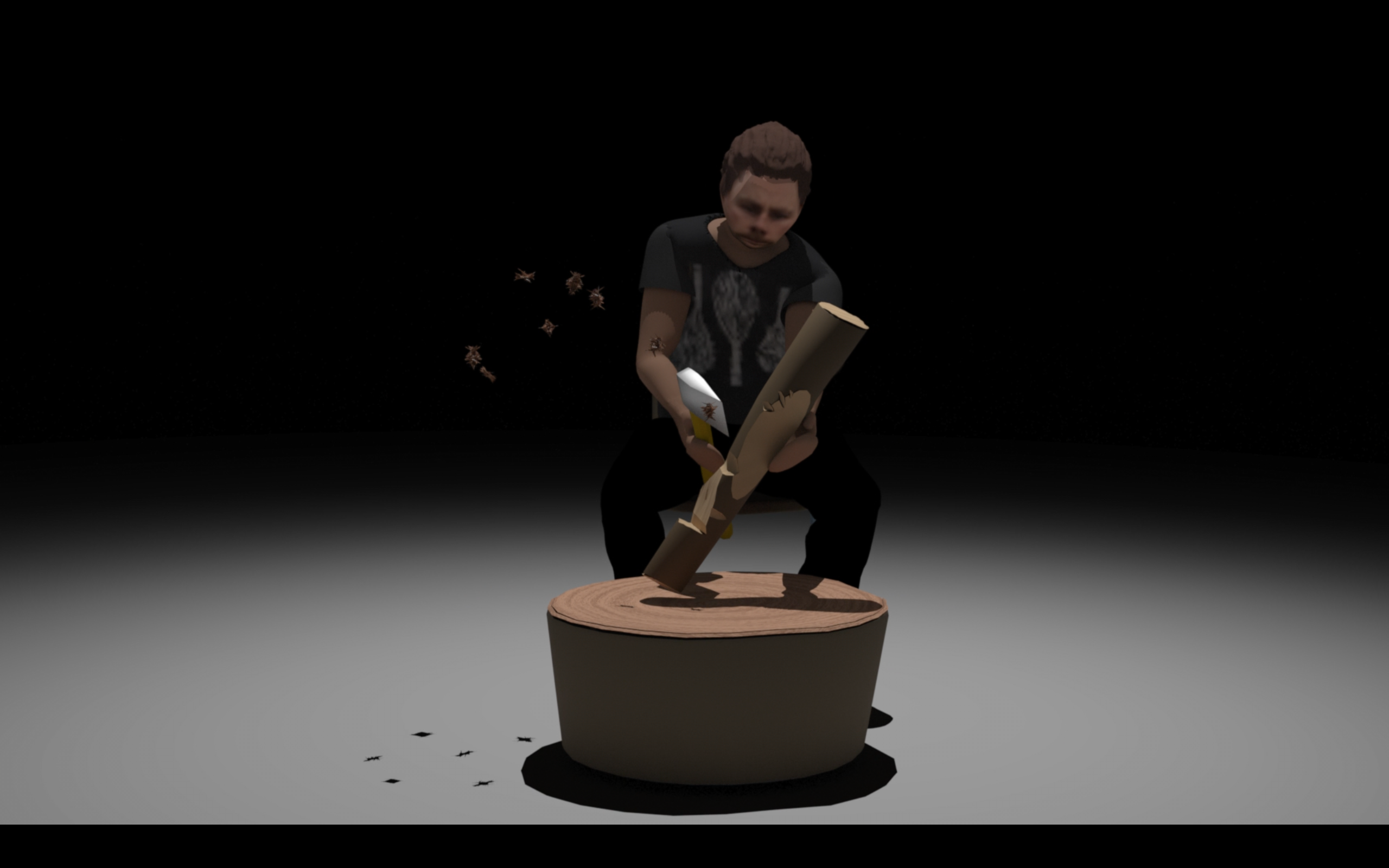 Experimenta Life Forms commission Brad Darkson
Featuring a diversity of artforms including robotics, bio-art, screen-based works, installations, participatory and generative art, Experimenta's International Triennial of Media Art showcases 20 leading Australian and international artists whose work makes significant contribution to current dialogues about the changing landscape of life as we know it.
ANAT has developed a partnership with Experimenta and SymbioticA to support the commission of Brad Darkson's commission Smart Object, a multi-media installation that questions humanities obsessive pursuit of technology, in particular the ambition to create an Artificial General Intelligence – a machine as smart as a human and potentially self evolving and sentient.
The artwork reveals two simultaneous processes; a wooden plongi (club) hand-carved by the artist with guidance from Allan Sumner and Ngarrindjeri Elder Uncle Moogy, and a looped 3D animation of the artist's avatar performing the carving process, generated from sophisticated motion capture technologies under the guidance of creative digital technologists. The dialogue between the physical and digital components of Smart Object explore notions of time, cultural knowledge transfer, and the innate spirit or life force of and within all things.
Brad Darkson is a South Australian visual artist currently working across various media including sound, sculpture, multimedia installation, and painting. Brad's practice is regularly focused on site specific works, and his current research interests include technology, surveillance, identity, ritualised human behaviour, and the neo-capitalist hellhole we're all forced to exist within. Conceptually Brad's work is often informed by strong ties to both his Narungga First Nations and Anglo Australian heritage.
Brad is also an ANAT Board Member.
Experimenta Life Forms premieres in Hobart at Plimsoll Gallery UTAS 19 March – 9 May 2021
and will tour nationally until 2023.