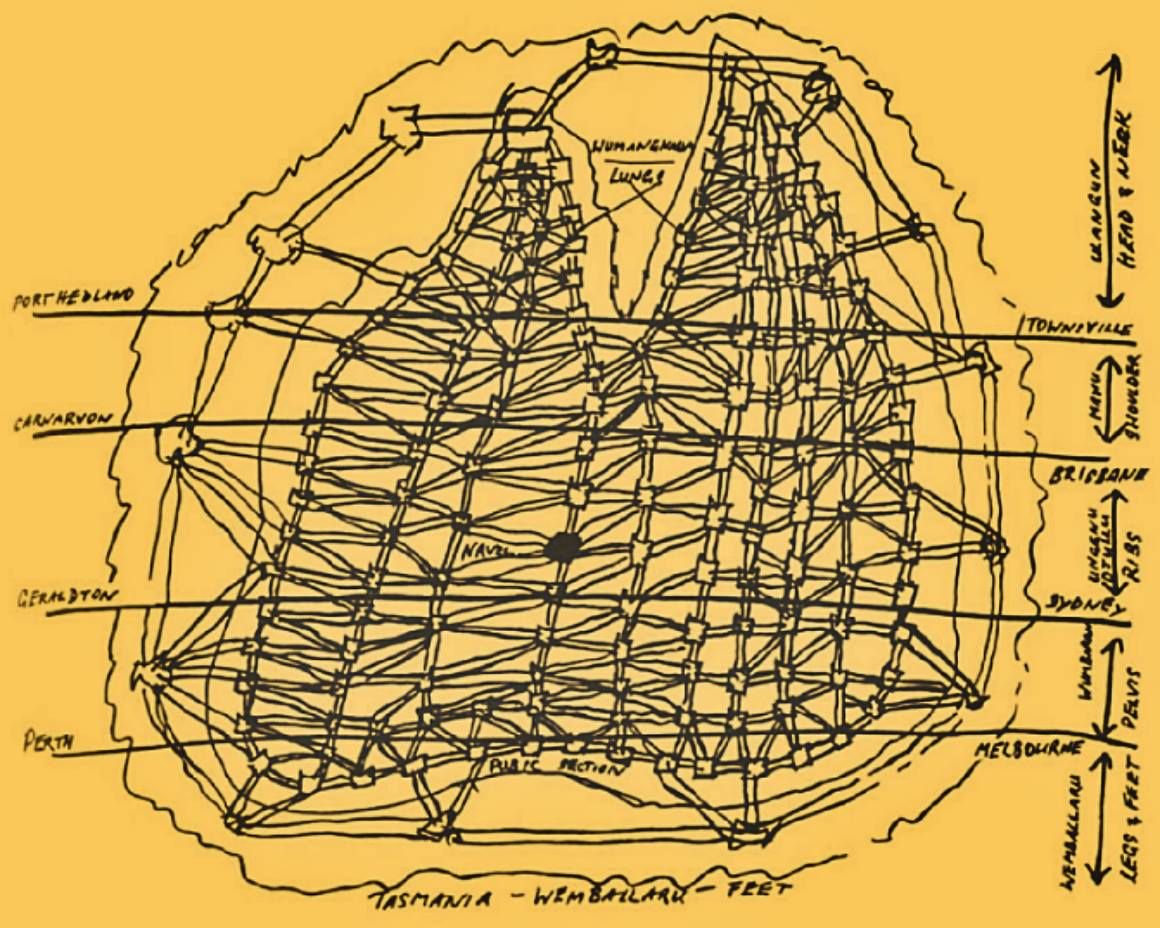 Indigenous Protocols and Artificial Intelligence Prototype 2021
ANAT is excited to support Old Ways, New to work with practitioners in the development of the Indigenous Protocols and Artificial Intelligence (IP//AI) Prototype in 2021.
The fourth iteration of the Indigenous Protocols and Artificial Intelligence body of work will entail the development of a prototype, informed by the work produced within the IP//AI Incubator, 2021. Old Ways, New brings core participants from the IP//AI Inc. into a discrete process that further develops and releases practical and tangible ways to engage with the body of research culminating over three years. Key to this next iteration of the work will be the framing and application of the Indigenous protocols devised as part of the IP//AI Inc.
Indigenous protocols are The repetition of an action till it becomes the norm (Mary Graham). The Indigenous Protocols we have devised are informed by the law, protocols and design principles that maintained Country and kinship systems over thousands of years, since time immemorial. IP//AI are vital to support sustainability in the growth of sectors by utilising AI through past/future modelling such as governance, trade, natural resource management, social services, health, education and employment. However, there is a multitude of other applications yet to be revealed.
In the development of the IP//AI prototype we will use the basis of an Indigenous kinship system's marriage laws as the fundamental algorithm/s inherent to a range of AI subsets and applications. More specifically, our prototype will provide significant development in the design of neural networks and deep learning algorithms for use in the field of genetic computing and other possible applications.
Old Ways, New are supporting Indigenous creative practitioners, researchers and technologists to realise how Indigenous protocols can inform Artificial Intelligence. The prototype practitioners will play a pivotal role in conceptualising and designing the future of AI from the social and environmental principles integral in our living cultural practices, embodied by Caring for Country, Caring for Kin.
Indigenous people on the banks of Victoria's Murray River created fishing machines made from plant fibre and springy sticks. The device used the energy of the flowing river to ensnare fish and sling them up onto the banks of the river, without any handling by the operator. 176 years later, non-Indigenous peoples have caught onto autonomous machines
Tyson Yunkaporta.
The work supported by ANAT will provide funding to support Indigenous participants Tyson Yunkaporta, Megan Kelleher and Rick Shaw from diverse cultural and technology practices.
Together with Old Ways, New, ANAT will promote the developments and outcomes of the experience. These will be shared with our networks via our website and social media channels.
Watch this space for further details!