ANAT Bespoke Residencies
In addition to the prestigious Synapse program, ANAT delivers bespoke artist's residencies, with science, technology and research partners from the academic and private sector. As the name suggests, no two ANAT Bespoke Residencies are the same. Every iteration is customised to the project's unique characteristics and is jointly supported by ANAT and the collaborator.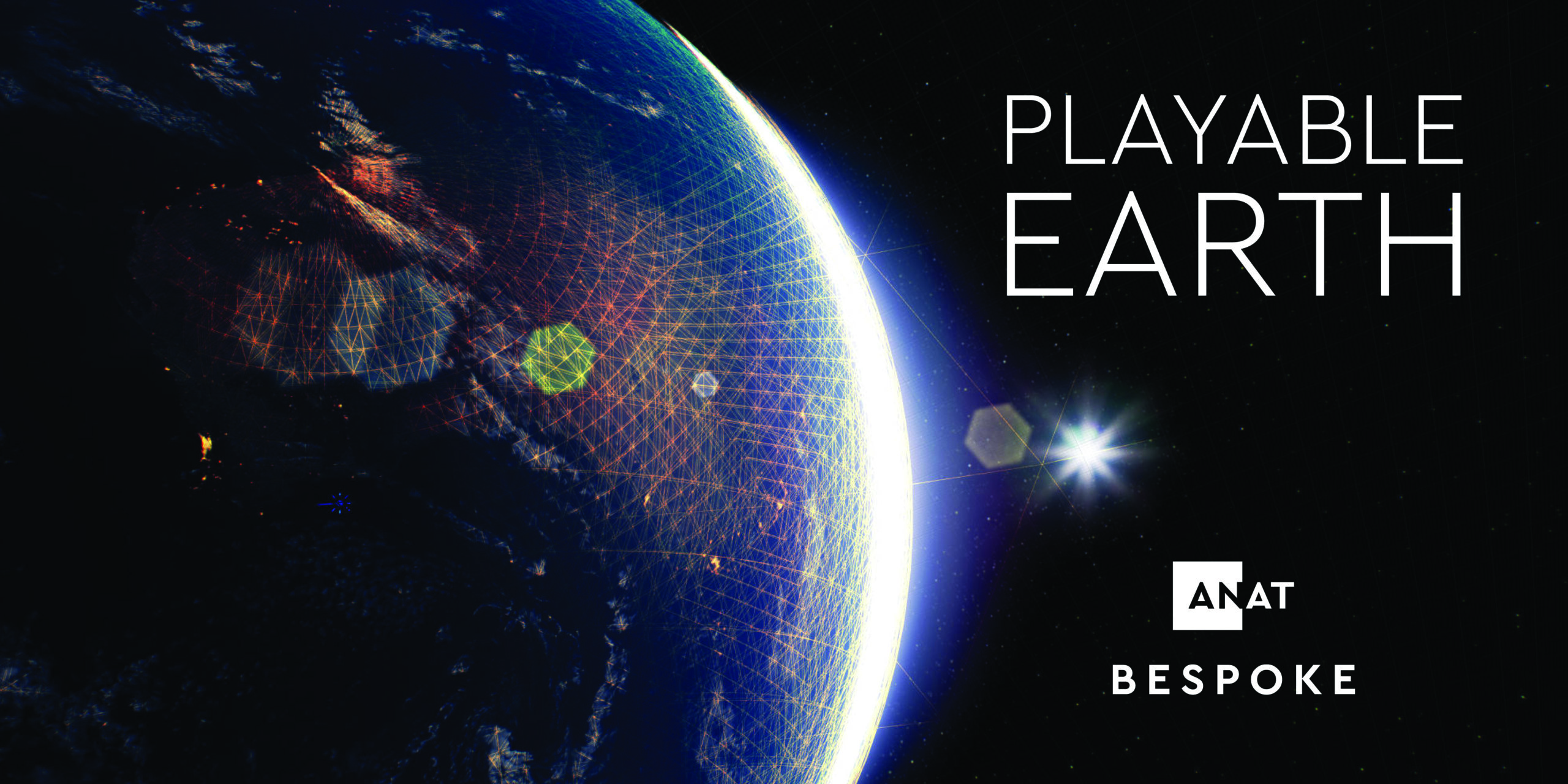 Playable Earth :: ANAT Bespoke
Disrupting the status quo of Earth Observation Visualisation through immersion and interaction.
Playable Earth is an ANAT Bespoke Residency in partnership with Swinburne University. The project aims to explore novel ways of visualising and interacting with satellite-originated Earth observation data and analytics using modern game development environments.
DR PETER MORSE (TAS) + PROF CHRISTOPHER FLUKE (VIC), SWINBURNE UNIVERSITY
The goal is to develop novel modalities for extended reality (XR) display and interrogation of selected data, including near real-time observations. The project will be open-ended and speculative, and will document its progress through the creative research journal and video demonstrations.
Computational Researcher and Experimental Media Artist Dr Peter Morse is a multi-disciplinary media artist, film-maker, and scientific computer researcher known for his innovative and experimental approach to art/science interactions.
Prof Christopher Fluke is the SmartSat Professorial Chair in space system real-time data fusion, integration and cognition, undertaking research and development activities to help grow Australia's Space Industry.
ANAT Bespoke
Previous Bespoke partners include: