Q&A April
A monthly Digest feature where we ask questions about the nature of creative collaborative practice, the stories artist's tell and ANAT's place within the art + science + technology network.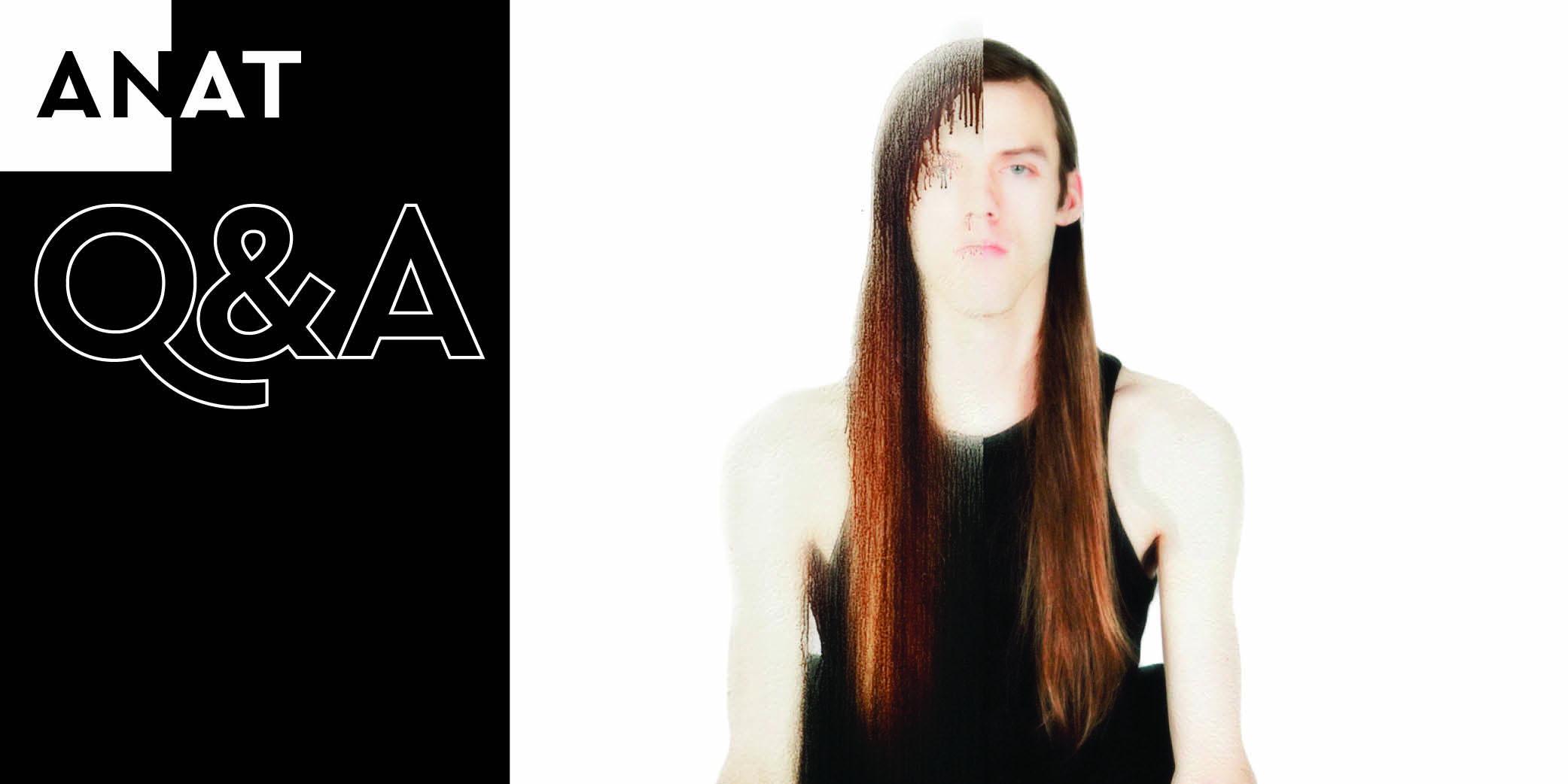 Daniel Savage
Daniel Savage is a Canberra based artist, curator and advocate working primarily in photography, video and performance. His practice is concerned broadly with perception, investigating the way our perceptions influence and affect our interactions with art, each other and the physical world. His work is often self-referential, employing his individual experience of disability as a point of difference to engage audiences in exploring and reassessing establish ideas and preconceptions that exist within society.
Can you tell us about your connection to ANAT in 2016 with Unfixed and in 2020 as a guest for #ANATsoapbox?
I was fortunate to be selected as one of the Australian artists to attend Unfixed. The scope and ambition for a residency focused on Disability and how the lived experience of disability creates a unique perspective on the arts was unlike anything that had occurred in Australia before and the opportunity to engage with ten other disabled artists from around Australia and the UK has had a significant impact on the way I think about the work I make and how I exhibited it.
I was then invited to take over the ANAT Instagram for #ANATsoapbox in 2020 at a time when I was experimenting with digital art and augmented reality as a way to both make my work more accessible and shift my audience from a passive viewer to active participant in the work.
Everybody's a storyteller. What stories are you telling through your work?
I see my work not as telling stories but rather asking questions about the stories we tell ourselves. My work attempts to reflect how every individual perceives and experiences the world differently, how environmental structures, physical and social, shape our perceptions and in turn how we shape the world individually and collectively. I went through a very visceral change while studying at art school as I acquired a disability from a spinal injury and started using a wheelchair for mobility. Experiencing such a dramatic shift in how I engage with the world and how the world perceived me presented me with an opportunity to play with that fascination of difference in my work as a way to draw audiences into reflecting on themselves. I've continued to play with that notion of 'otherness' but always mixing in an element of questioning to create space for the audience to reflect on themselves and where they fit into the story.
How has your practice changed over time?
In my early practice I embraced digital photography and industrial printers as a means to shape my images and manipulate the perspective of the viewers of my work. The evolution of digital technology over the last decade has opened more pathways to explore ideas, present and record images, and engage with audiences, in ways that have built on those earlier ideas. Given the scope of possibilities available I've spent the last few years playing with software and hardware with no great goal other than experimenting and seeing where it leads.
Opportunities like Unfixed also exposed me to the great work being produced by other disabled artists and gave me the platform to promote their work more broadly. So in recent years, alongside my personal practice, I've taken on opportunities to curate exhibitions of works by other disabled artists.
What are you working on at the moment?
I am working on a new series that combines elements from the various mediums I've worked across in the past, photography, video, performance, and sculpture, with the goal of producing a body of work that can be presented across physical and digital spaces. It still early days but im exploring the idea of occupying space, what right we have to public space, and what responsibilities society has in creating public space, physical and digital. It's a question that was starkly debated during the peak of covid 19 but has just as quickly faded into the background for the broader public while still being a question that has always, and continues to, significantly impacts some communities.
What advice would you give to your younger self? (when you were just starting out as an artist)
Don't be afraid to take opportunities when they're offered and to go after opportunities even if they seem too far out of reach. Some of the best experiences I've had in the arts have been from applying for opportunities despite thinking I had no chance, speaking to people who I thought were way above my level, and trusting that if I was being offered an opportunity that I'd put in the work to show I deserved to be in the room.