Q&A August
A monthly Digest feature where we ask questions about the nature of creative collaborative practice, the stories artist's tell and ANAT's place within the art + science + technology network.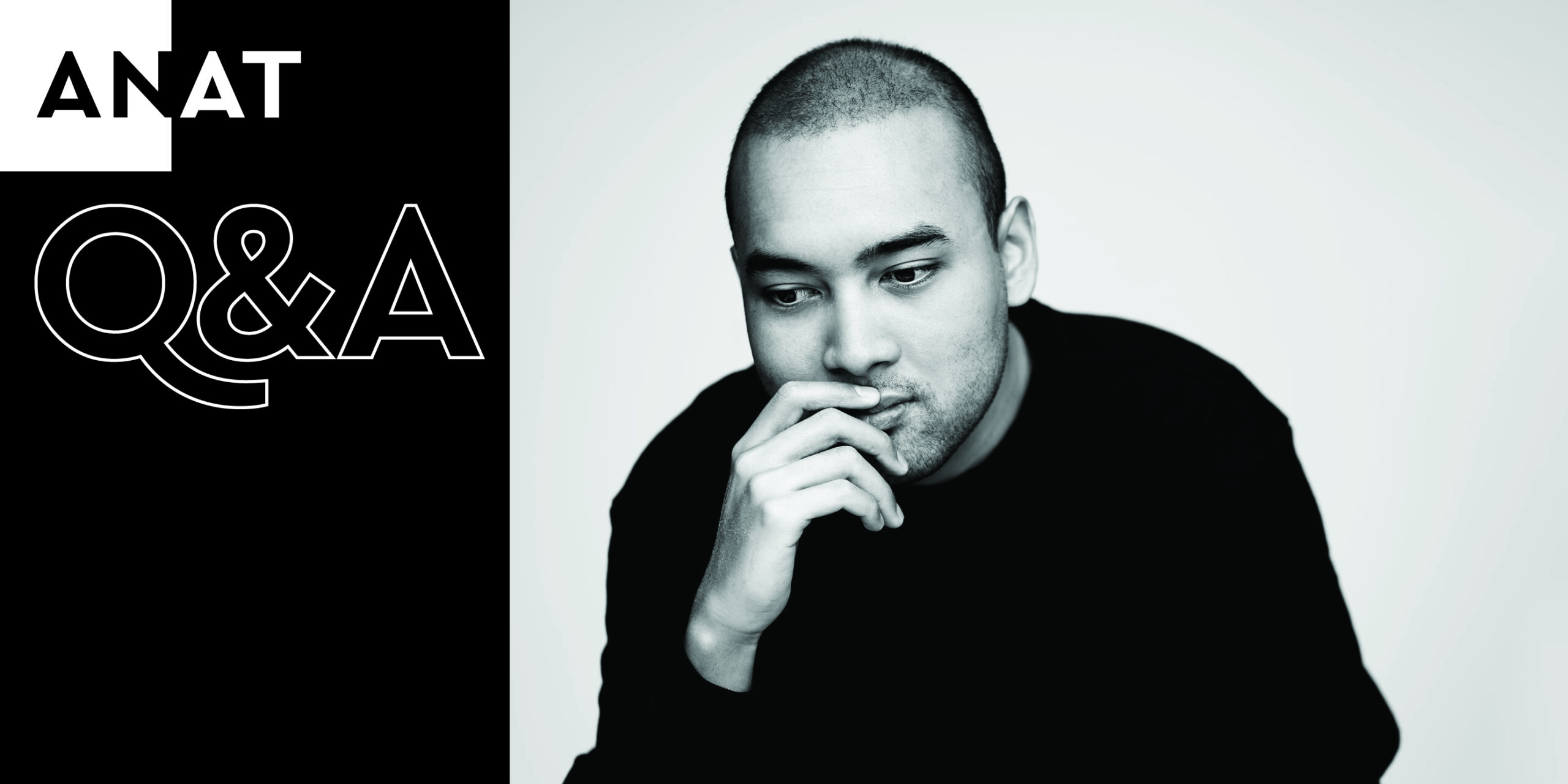 Aushaf Widisto
Aushaf Widisto (a.k.a. Adam Erland) is an emerging writer from Indonesia. His main areas of interest include urbanism, arts, culture and creative industries; owing to his academic and professional background as an ex-urban planner, and presently as an arts administrator at ANAT.
Can you tell us about your connection to ANAT?
I did an internship with ANAT from March to June 2022. Afterwards, they hired me to be their new arts administrator. I've been working here ever since. Hopefully, I'll stay at ANAT for a long time. Everybody here is so welcoming, and I find the work really interesting and meaningful. It's quite uncommon to find an organisation that operates at the intersection of art and technology. I'm a big believer in cross-disciplinary collaboration – fascinating things happen when two worlds collide!
Everybody's a storyteller. What stories are you telling through your work?
Meditations – a collection of personal writings by Roman Emperor Marcus Aurelius – is one of my all-time favourite books. The book contains the emperor's private notes on life, self-betterment and Stoic philosophy; meant only for his own eyes. He never intended for his notes to be published, but then they were collected and published after his death, and today his words are read widely and became a source of knowledge and guidance for people around the world.
That's kinda how I approach my work: I don't write to teach or preach. Rather, I'm simply documenting my mistakes and learnings as a clueless 20-something finding my place in the world. And if I'm being 100% honest, I write only for myself and about myself – everybody else is an afterthought. Or, at least, that's how I began. When I started publishing my notes online, I was surprised there are people who enjoy reading them. But I've realised that they're not interested in me, per se, they're interested in themselves. I often receive comments that say things like, "Thank you for putting my thoughts into words. I've been feeling the same way, but can't quite articulate it." 
It seems my style of reflection makes the reader feel like I'm writing about them – and in a way, I am. We humans, we're not so different after all. No matter how unique you think you are, there are always others like you. And that's a good thing. "Relatability" has since become a key part of my practice. I love finding the common humanity between my stories and other people's. 
Every time I write, I remind myself that even though it's about me, it's not about me.
When I tell stories about myself, you're the main character.
How has your practice changed over time?
I first published my writing online in 2016, on a blogging platform called Medium. I first wrote there under my real name and in my mother tongue, Bahasa Indonesia. After I moved to Australia in 2020, I started writing in English and took on several pen names until I settled on my current one, Adam Erland. I've written over 200 pieces on Medium and have been published by some of the platform's biggest publications, such as The Startup and The Writing Cooperative.
As Adam, I can write more freely about my myriad passions – ranging from "serious" stuff like philosophy and psychology to "trivial" stuff like pop culture. While as Aushaf, I only write about subjects that I'm formally trained in, whether through my university studies or work experience.
Nowadays, I've been trying to do more arts writing. ANAT has given me many opportunities to do this, through their Emerging Writer Series and by commissioning a curatorial essay for the Uncertain Times project. I've also recently published a piece in Artlink Magazine's Indonesia Focus issue.
What are you working on at the moment?
I'm currently doing a writing residency at The Mill, a multidisciplinary arts space in Adelaide. The residency will be done over six months from July to December 2023, where I'll be commissioned to write for CityMag, a well-loved local publication. Other than myself, there are currently about 50 artists residing at The Mill, across numerous art forms – painting, illustration, photography, filmmaking, dance, music and many, many more. The creative energy in this place is quite insane, and I love it. Keep an eye out for my upcoming CityMag articles 🙂
Another big thing that I got going on, and I'm super excited about this, is writing a book with Makna, a renowned Indonesian creative enterprise. I've followed and admired their work since I was in high school (which is, I don't know, a decade ago now?), so it's an absolute honour to be able to lend my words to tell their story. The book will be launched in December, so stay tuned for that as well!
What advice would you give to your younger self (when you were just starting out as an artist)?
Take the path of most resistance. Modern life is too seductively comfortable, especially in first-world countries. This blessing is also a curse – after all, the only reward of the easy life is that it was easy. 
When hardship is taken away from you, your life becomes devoid of meaning. And when everything you need to survive is made available at a tap of the thumb, it's up to you to find a new cross to bear. Find the greatest weight that you can carry, and carry it as best you can. Take responsibility for yourself, and if you still have fuel left in the tank, take responsibility for those you care about. 
Your lizard brain will always tell you to do whatever's easiest. Ignore it. 
Do the hard work, especially when you don't feel like it.