Q&A February
A monthly Digest feature where we ask questions about the nature of creative collaborative practice, the stories artist's tell and ANAT's place within the art + science + technology network.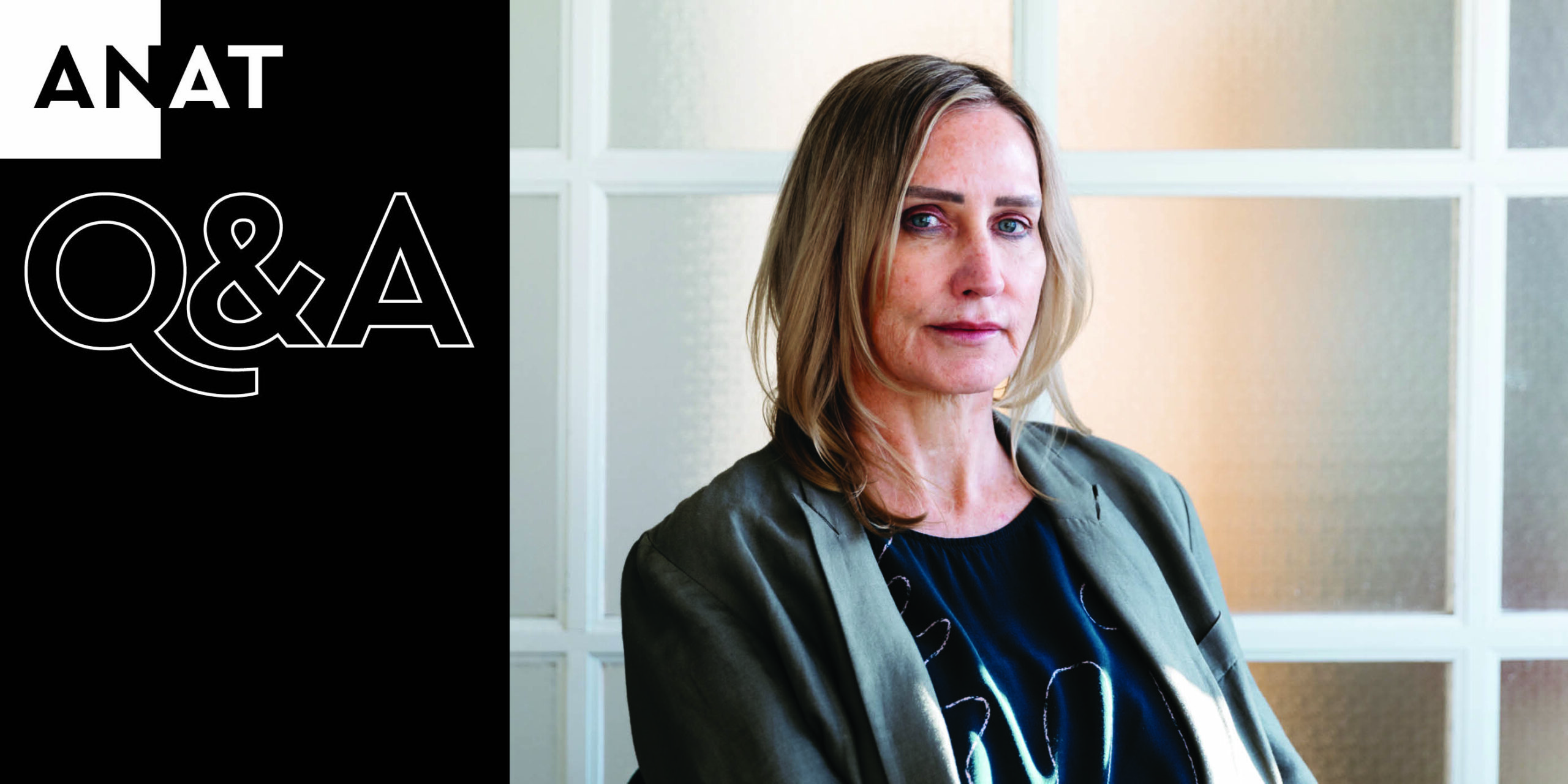 Melissa DeLaney :: ANAT CEO
Melissa DeLaney, ANAT Chief Executive Officer
Melissa's work dwells in the intersections of arts and cultural development, education and government, recreation, wellness, creative industries, technology and science; in work she sees as social sculpture. With postgraduate qualifications in visual art and arts management, currently Melissa is undertaking a Master's in Creative Industries through the University of Newcastle in NSW, Australia. Her recent practice is centred around creating systems of care and looking at networks, resources and influences through the (arc)hive. Melissa is certified in mindfulness meditation teaching and holds a graduate degree in Wellness from RMIT University (Melbourne, Australia). Previously, Melissa has held leadership roles in numerous high-profile arts events and organisations, such as the Ubud Writers & Readers Festival, Electrofringe, Federation Square and the Wagga Space Program. Melissa was a Sir Edward 'Weary' Dunlop Fellowship recipient as part of the Asialink Leaders Program, 2021 and a current peer assessor for the Australia Council for the Arts (2021-2023).
As ANAT's CEO, can you talk about ANAT's place in the world?
ANAT is a highly respected organisation that carries the legacy of an incredible history of art, science and technology practice and research and to lead and evolve. At its very core, ANAT is experimental, both in projects and in the way it works as an organisation.
ANAT is the strength of its network which is ever expanding from its home base in Adelaide, South Australia to hot spots across Australia and internationally. It's a small organisation with a mighty reach. I'm impressed by the people who gravitate towards ANAT, the people who through generosity of spirit and genuine interest jump in to contribute to ANAT as a growing ecosystem.
ANAT's place as a network is to be the connector and hub for the incredible work happening in Australia and beyond in the realms of art+science+technology. It's a place of future making.
Everybody's a storyteller. What stories are you telling through your work?
I highly value the telling of stories through the work of the ANAT's artists and projects. For me personally, they are incredible stories delving into the questions that no one else is asking and pushing boundaries at all times. What stems from the projects that ANAT supports is often beautiful aesthetic works in visual, sonic and experiential spaces, and also contributions to vital research across multidisciplinary fields of practice that represent the way we as humans engage in the world.
Another focus for me is collaboration. To experience what happens when different people come together, working across disciplines and fields of thinking and practice and emerging fields that come from this work. As these connections and stories continue, my interest is in these connection points, and how this develops into future work and development and I enjoy following the trajectory of this.
How has your practice changed over time?
In my early practice, I quickly reached the conclusion that a lot of the materials in art making and the generation of products and things often were based on unsustainable methods in perpetuating consumption. I became more interested in performative aspects of myself as a subject and of socially engaged forms of practice. My practice is more interested in explorations of ideas and possible futures as materiality.
Influences from the slow movement continue to influence my work and encourage space to meander, to develop, to be introspective and when the moments are right to burst into public points of intersection.
What are you working on at the moment?
I'm part of an art collective and research group called sociocreativetrust, we are four artists who work together and engage in group research. Part of my current research is in systems of care. I'm working on a manifesto of sorts as a longer term cross cultural map for humanity. It's a collaborative project in early days of development and consultation.
What advice would you give to your younger self? (when you were just starting out as an artist)
Stay curious and keep observing, and talking, and reading,and listening to yourself and the world around you.
I'm a 'life long learner', there is always more to see and more to know and more to contribute. I continue to
work 
with incredible mentors and supporters and collaborators, this is my sweet spot. There is value in opening up to difference, where anything is possible and everything is real.