Q&A June
A monthly Digest feature where we ask questions about the nature of creative collaborative practice, the stories artist's tell and ANAT's place within the art + science + technology network.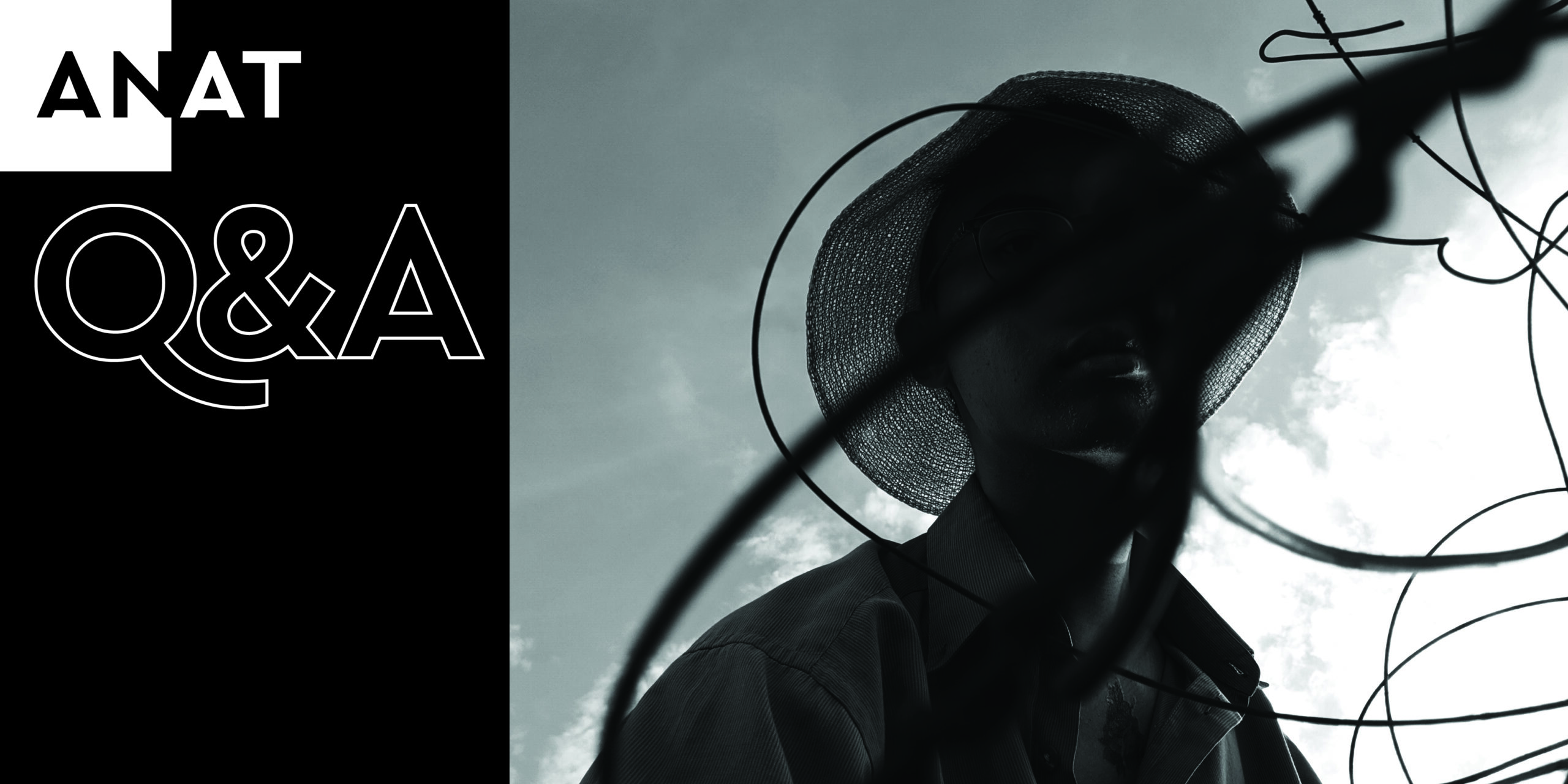 Mac Andre Arboleda
Mac Andre Arboleda, originally from Laguna, Philippines, is a Filipino artist exploring the sickness of the internet through research and dialogue, art and text, organizing and publishing. He helped found the UP Internet Freedom Network and the Artists for Digital Rights Network, both organizations that initiate or support campaigns, projects, and impulses related to protecting digital rights and imagining other tech futures. He is also a member of the publishing collective Magpies Press, with whom he co-founded and organized Zine Orgy, a biannual expo for artists and independent publishers held in Los Baños, Philippines. He has exhibited in Nomina Nuda (Philippines), Guangzhou Academy of Fine Arts (China), and Akademie Schloss Solitude (Germany), among others. He is currently based in Aalborg, Denmark and is doing a joint master's program in Media Arts Cultures as an Erasmus Mundus scholar after completing his bachelor's degree in development communication at the University of the Philippines Los Baños.
Can you tell us about your connections to ANAT?
I'm currently participating in the Australia Council for the Arts 2022 International Future Leaders program and we were given the opportunity to be hosted by an Australia-based organization that aligns with our work and interests, for us to develop our practice and gain knowledge that we wouldn't have access to in our home countries. As a cultural worker in the field of media, art, and technology, choosing ANAT was a no-brainer for its legacy as a pioneering institution not only in Australia but in the entire world–I'm very lucky to be welcomed in their office, meet the many people within their network, and dig in the archives and publications that date way back in the 80s. Every artist I've met so far (V Barratt, for example, who was previously director of ANAT) or will be meeting in the next few weeks during my stay in Adelaide and Melbourne working in a similar field has some connection to this wonderful network, and so it really feels natural that I ended up here.
Everybody's a storyteller. What stories are you telling through your work?
My work is almost always an expression of my fraught relationship with media and the world, most of the time personal and existential. When you grow up raised by television and the internet, hopping on forums, presenting as avatars, and communicating at a fast speed, the way you view the world changes; and this becomes complicated when corporations and governments leverage technologies, networks, and our most intimate desires to influence, control, and even suppress movements. Some of the stories I attempt to tell are also national histories that are otherwise overlooked and under-documented; whether it be about the failing education system in the Philippines especially during the peak of the pandemic, a Facebook data breach that had my personal details and other Filipinos', or what I call the digital legacy of the current regime. By exploring the "sickness" of the Internet, whether through organizing youths or initiating artistic collaborations, I try to look at both the ills and capacities that make up our digital life.
How has your practice changed over time?
These days I'm trying to locate a practice where I can learn from and experience the most out of my stay outside the Philippines. Before the COVID pandemic, everything I did was very local: "do-it-ourselves" community art events that relied on the generosity of coffee shop-venues, student organizations, art collectives, and friends; zero-budget short films and other art projects that I just had fun doing because of my extra time and slow life living in Los Baños. A lot changed in 2020: the government imposed militarized lockdowns and railroaded policies that endangered the people I worked with, pushing everyone's social lives almost entirely online, with cyberthreats notwithstanding. This was when I started working on digital rights campaigns and simultaneously exploring internet-related issues in artistic projects. Somehow all of this led to my participation in international opportunities which inspired me to take up master studies in media arts in Europe. When I moved to Austria for my first semester, it was a very strange feeling to suddenly have access to so many resources, and certainly overwhelming becoming more intimate with issues around the world: I made friends with people from Iran, Ukraine, Afghanistan. I felt displaced from the familiar context that I knew and carried this new responsibility to realize an artistic/academic/interdisciplinary practice that was both strategic and international in scale.
What are you working on at the moment?
I'm working on different projects and ideas, the most exciting one currently is a concept for an art residency in a local library in the Philippines that's inspired by Rebecca Lossin's text "Against the Universal Library." I'm developing this with two brilliant artist friends who are likewise interested in imagining other futures for books, reading, and archives. I've just survived the first week of May producing work for two exhibitions, one a group collaboration that launched in Aalborg University called "Post-fire", a performance and multi-screen installation touching on media memory and life in a world in flames, and another called "Full Digitalization", a series of webpages out of my recent investigations and interventions on the Philippines' Marcos family and the violent digital traces they've left behind – this one was part of a group exhibition in Kunstpavillon in Innsbruck, Austria. The latter is an ongoing research I'm also developing for my master's thesis that I hope to finish writing by next year.
What advice would you give to your younger self? (when you were just starting out as an artist)
When it comes to art, I feel like I'm happy with whatever and everything my younger self did. But I guess if I really had to give advice: Write a lot of notes! Read more! And then write again! Write for yourself when you have the time. Organize this writing along with photos and other stuff you're doing/have done in the past. Cherish the memories as they happen, and don't be afraid to explore new terrains. Always make time for rest.