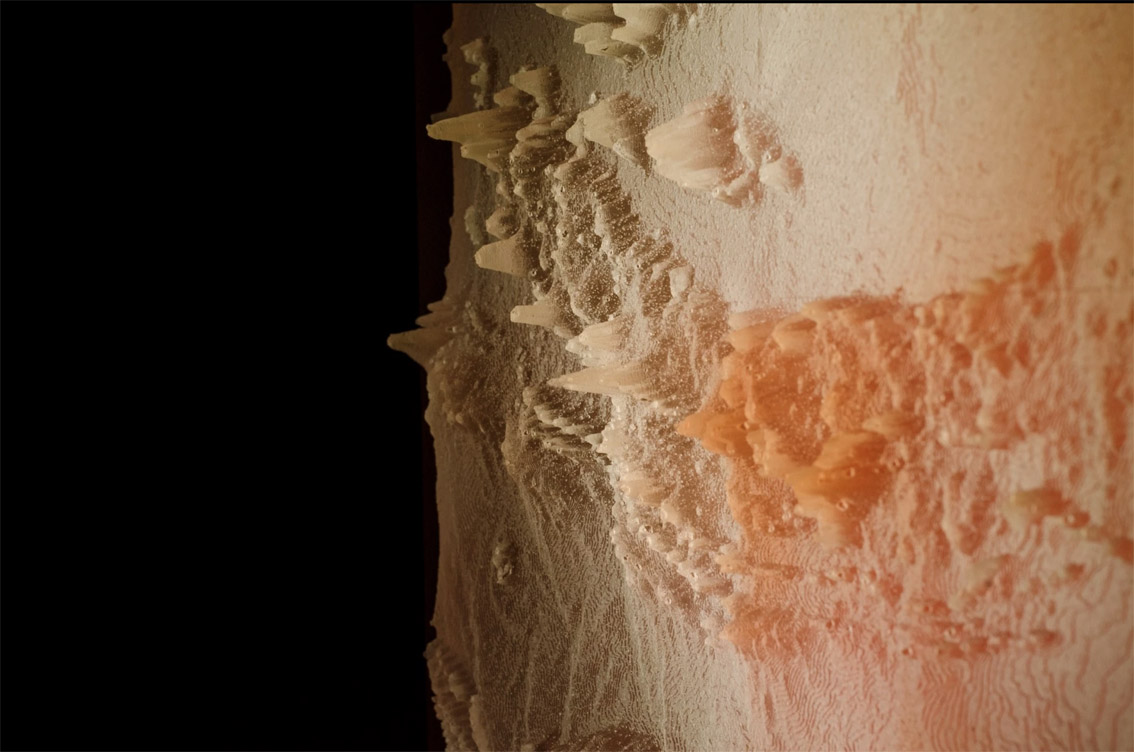 Exhibitions
The signature exhibition for ANAT SPECTRA 2020 is Experimenta Life Forms: International Triennial of Media Art.
Experimenta Life Forms
10 September to 14 November 2020
RMIT Gallery
Philosophers have wrestled with defining life for thousands of years. Experimenta Life Forms reveals how contemporary artists are approaching the definition of life at a time when technological change and emerging research are making such a definition increasingly difficult to pin down.  At what point do our technological advancements transform us into something beyond what we have until now understood as human? What new life formations are emerging through technological and biological adaptation, invention or discovery? What are the ethical questions, particularly now that research is increasingly identifying sentience in non-human life-forms?
Experimenta Life Forms is curated by Jonathan Parsons and Lubi Thomas with Associate Curator Jessica Clark. The exhibition features newly commissioned works by Brad Darkson (SA), Thomas Marcusson (NSW), PluginHUMAN (Betty Sargeant and Justin Dwyer) (VIC), Helen Pynor (NSW) and Dominic Redfern (VIC). Their works will be featured with selected Australian and international artists engaging with the exhibition theme.
Works in Progress exhibition
30 September to 2 October 2020
ANAT is curating a program of interactive and immersive works in progress, which will be exhibited in the VCA Octagon Gallery.
Further details to come.
ANAT SPECTRA 2020 celebrates and acknowledges the Traditional Owners and custodians of the land on which we work, the Wurundjeri and Boon Wurrung people of the Kulin Nation. We pay our respects to their Elders past and present and acknowledge First Nations people as our first artists and scientists.