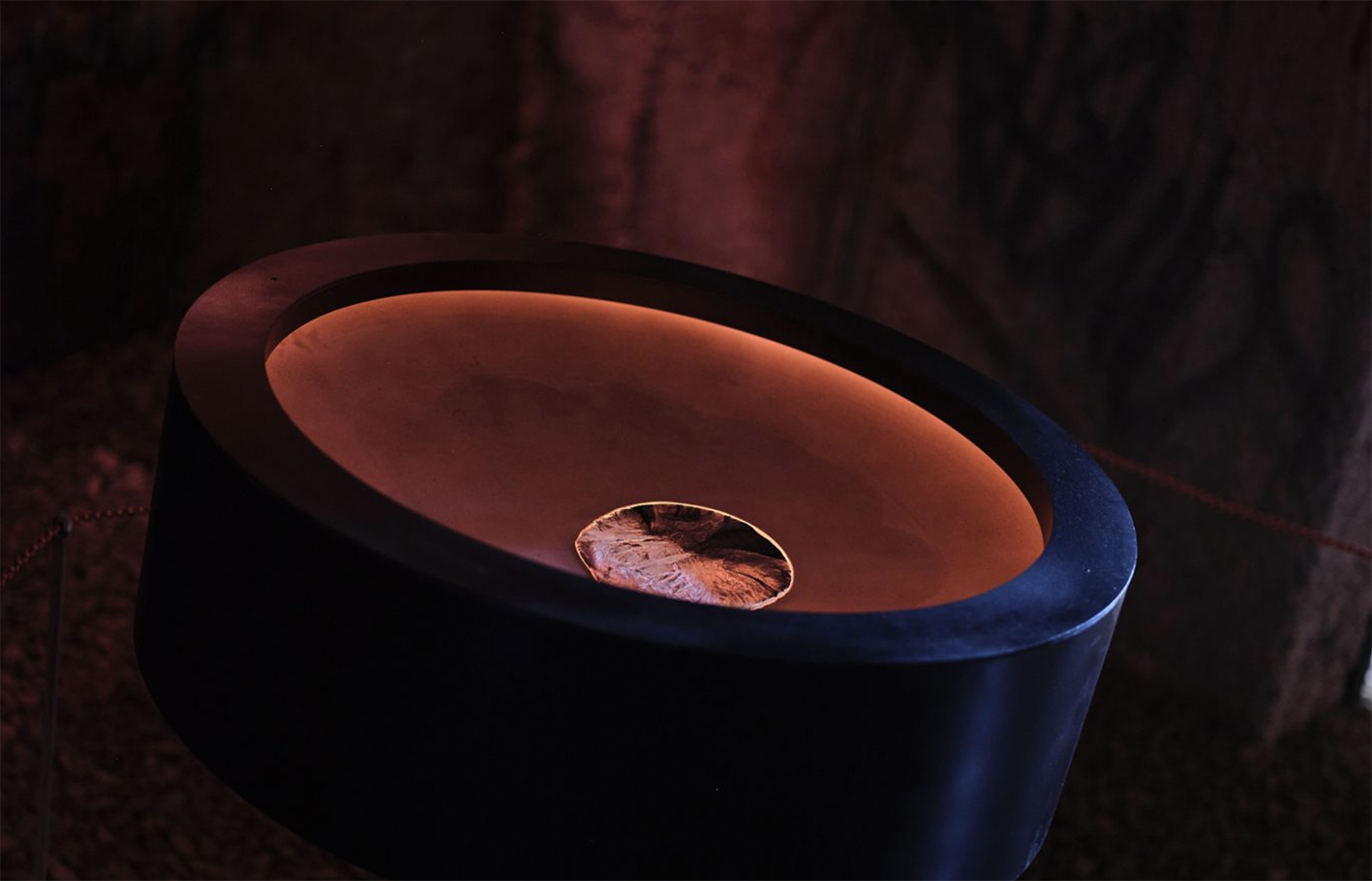 ANAT Alumnus :: Nathan Thompson
Nathan Thompson is a multi-disciplinary artist exploring the possibilities of man-machine interaction and the hidden corners that arise from this relationship. Currently, he's an Artist in Residence at SymbioticA, an artistic research laboratory at the University of Western Australia.
Nathan builds machines and dissipative systems, both electromechanical and biochemical; and through the process, he manipulates life to question and problematise humanity's position in the contemporary environment, to build a greater understanding of the inhabited space we share. His long-term enquiry surrounds the political and ethical issues encountered when we allow technology open access to our lives.
Nathan's relationship with ANAT started in 2020, when he joined the ANAT Ideate residency with Guy Ben-Ary. They worked together on cellF, developing the concept of 'in-vitro intelligence-driven surrogate performer'–a bio-engineered entity with direct biological links to its donor, embodying the ability to perform. It is a completely autonomous instrument consisting of a bio-engineered neural network controlling a custom-built synthesizer. There's no programming or computers involved, only biological matter and analogue circuits–a "wet-analogue" instrument.
Most recently, his work Bricolage (also in collaboration with Guy) was featured in SPECTRAvision Episode 2: Machines Like Us, Cells Like Them. Bricolage features autonomous, animated biological entities that have the ability to self-assemble and are hosted in a suspended vessel–an incubator custom made of clay, metal and glass. These living automatons, or living kinetic sculptures, are derived from three main materials: blood, heart and silk. Nathan and Guy, through these vital and ever-changing automatons, explore the conceptual and practical relationships between life and perceptions of vitality, while at the same time confronting the viewer with their visceral performative presence.
Another notable project is Transitions, a site-specific collaboration with Matt Gingold for the 2021 Fremantle Biennale. It is an elemental work documenting passages of time from perspectives at geological scales. A suspended vibrational body of liquid metal (gallium) is moved by an automated robotic arm, capturing past voices and future scenarios by refracting frequencies on the surface of the metal itself. Essentially, this artwork pose questions to (re)consider our connections with a world that existed before us and to prepare what remains here, on this rock, once we are inevitably gone.
These captivating and thought-provoking creations, as well as others in Nathan's portfolio, have been exhibited and performed throughout Australia, Europe, Asia and Latin America. In 2021 alone, he has received awards of excellence in both Ars Electronica and Japan Media Arts festivals.
Learn more about Nathan on his Instagram
The ANAT Alumni is a network of hundreds of artists, scientists and technologists. A lifelong community of remarkable, diverse and engaged professionals.