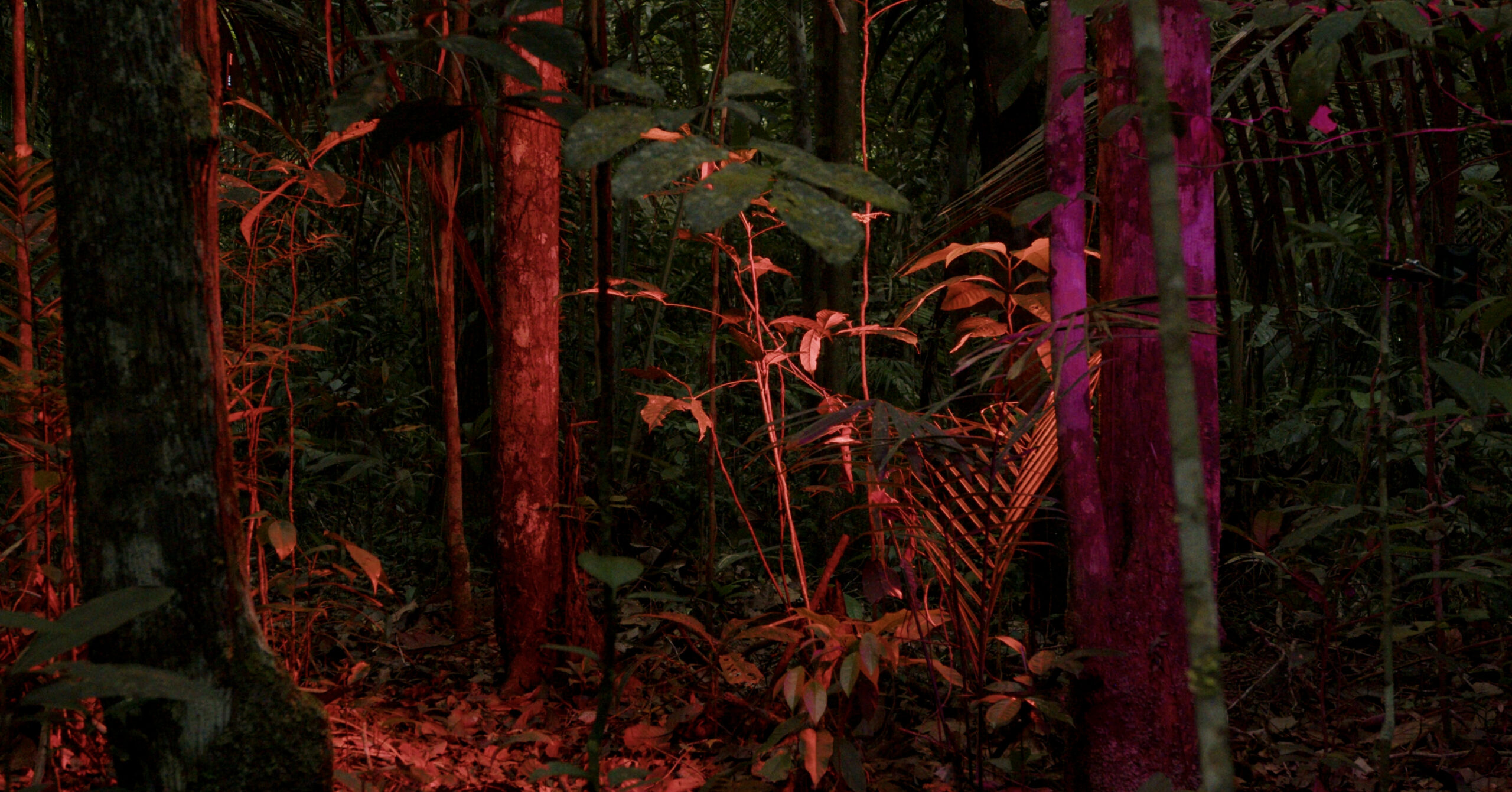 ANAT Alumnus :: Yandell Walton
Yandell Walton is an Australian artist working with moving images, computer-generated imagery and installation. She has become recognised for immersive works that merge the actual and virtual, to investigate notions of impermanence, interrogating shifting environments caused by climate change. 
Taking an experimental approach to practice, Yandell constantly challenges conventional modes and examines the potential of technology, collaboration and spatial contexts to look for new transformative experiences. Her distinct aesthetic and interest in innovative practice are underpinned by a deep concern with contemporary ideas that aim to shift the audiences' perspectives and ways of thinking.
Her practice is driven by instinctual responses to human environmental impacts that lead to scientific and technological research. Having grown up visiting her father who lived in the Daintree Rainforest, Kuku Yalangi country, Yandell feels a strong connection to nature. She believes sociocultural histories shape our relationship with the environment and engagements with non-human species. 
In 2019, Yandell created Shifting Surrounds, a solo exhibition developed at the SUBSTATION.
As its name suggests, this work interrogates the "shifting" environments caused by climate change and explores the relationships between humans and the planet's ecological and physical systems. Through a process of digital production and presentation, Shifting Surrounds underscores the present technological climate and raises questions about its effect on our frantically changing world.
Particularly, this exhibition explores the notion of the "Anthropocene," a term coined by atmospheric chemist Paul Crutzen, referring to a new geological age characterised by accelerating technological advancements, population growth and excessive consumption.
Crutzen wrote, "[…] the environmental impact of population growth and economic development would suggest that humanity has left behind the Holocene [the time since the end of the last major glacial epoch, or "ice age"] and is now entering a new geological age."
Intrigued by Crutzen's idea, Yandell developed Shifting Surrounds through a series of on-site residencies in 2017-2018, resulting in a work that responds to the SUBSTATION's unique architecture. This project is also supported by Arts Queensland and the Centre for Projection Art.
Later in 2020, Yandell was selected for ANAT's Ideate residency. The Ideate home / studio based residency model was a direct response to Covid19. We asked the six featured artists 'how can art and technology be transformative in the (post) pandemic world?' During Ideate Yandell developed workflows merging human movement with 3D-modeled plants captured from the actual environment. This was the initial project that sparked her interest in multispecies theory.
Read Yandell's ANAT Ideate Creative Research Journal here
Yandell Walton, process in development with MoCap data and photogrammetry, Agave Carlton Gardens, 2020. Image courtesy the artist.
Most recently, Yandell was selected to participate in LABVERDE's Speculative Ecologies residency, a 10-day immersion program in the Amazon Rainforest. Building on her learnings from Ideate and Speculative Ecologies, she is now preparing for a major exhibition at Wagga Wagga Art Gallery. 
She is also currently developing a trans-disciplinary installation with dancer/choreographer Harrison Hall.
Yandell's recent work is inspired by multispecies ethnography–bridging the surreal, mechanical, and terrestrial in pursuit of plant and human symbiosis. Through working with extended reality (XR) technology, including photogrammetry and Real-Time Motion Capture, Yandell's new work aims to create hybrid species, where the living and the non-living, the human and the non-human intermingle.
Learn more about Yandell's work on her website.
The ANAT Alumni is a network of hundreds of artists, scientists and technologists. A lifelong community of remarkable, diverse and engaged professionals.
Read more about the ANAT Alumni here.