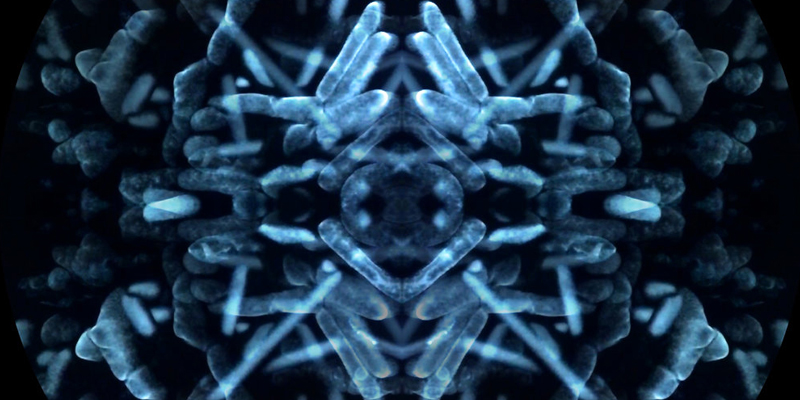 ANAT SPECTRA 2021
ANAT SPECTRA 2021 is a biennial festival showcasing the best research and creative work being produced through collaborations between Australian and New Zealand artists and scientists.
Collaboration between the arts and sciences contributes to the creation of knowledge, ideas and processes beneficial across both disciplines. Artists and scientists approach creativity, exploration and research in different ways and from different perspectives; when working together they open up new ways of seeing, experiencing and interpreting the world around us.
ANAT SPECTRA explores this increasing convergence of art and science and considers how each area impacts the other and how, together, they shed light on who we are and where we're heading.
ANAT SPECTRA 2021
October 2021
University of Melbourne's Southbank Campus & surrounds
Call for Papers: March 2021
Deadline for Abstracts: June 2021
Notification of acceptance: July 2021 
ANAT SPECTRA 2021 Program Curator
We're delighted to announce award-winning contemporary artist, curator, producer, writer and thinker David Pledger as the inaugural Program Curator for ANAT SPECTRA 2021. Working at the intersection of the performing, visual and media arts in Australia, Asia and Europe, David is notable for engaging publics in productive and provocative ways.
ANAT CEO Melissa DeLaney says "ANAT is at the forefront of experimental practice, and to be working as an organisation with David is a chance for this ethos to enter into the ways in which we design our culture and programs. David has a highly collaborative practice, centred very much around ideas and possible futures. We are positive about this influence on the model of presentation of this year's ANAT SPECTRA and what this experience will bring to our artists and network."
David is founding Artistic Director of not yet it's difficult (NYID), one of Australia's seminal interdisciplinary arts companies. His curatorial practice focuses on creating optimal conditions for artistic production out of which exhibition, programming and cultural development ambitions are realised. This has led him to initiate and curate an eclectic array of innovative initiatives including the Brussels-based IETM-Australia Council for the Arts Collaboration Project (2009-2014); 2970° The Boiling Point, (2015, 2017) an international art and ideas event; the locative art-series Hoteling (2016, 2017); the Singapore-Australian Meeting of the Asian Dramaturg's Network (2017) and Monsoon Australia (2015), an Asian-Australian-European interdisciplinary performance platform co-curated with Margie Medellin (Critical Path) and Arco Renz (Kobalt Works). He has consulted for numerous arts and cultural organisations, most recently, Tarrawarra Museum and philanthropic maverick, Igniting Change.
Read the full announcement here
Project Partner
University of Melbourne

ANAT SPECTRA 2018
ANAT SPECTRA 2018 featured 102 artists, scientists and presenters. Showcasing the best creative research being produced through interdisciplinary collaborations between Australian and NZ artists and scientists, the sold out symposium was held at University of South Australia's Cancer Research Institute. Over 90 academic submissions were received, of which 36 were selected for the single-stream symposium. Dr Jill Scott, Professor Emerita for Art and Science Research in the Institute Cultural Studies in the Arts, ZhdK, in Zürich and founder of its Artists-in-Labs program gave the opening keynote
Read Dr Jill Scott's inspirational 2018 keynote Creative Incubators for a Common Culture
For more about ANAT SPECTRA 2018
ANAT SPECTRA 2021 celebrates and acknowledges the Traditional Owners and custodians of the land on which we work, the Wurundjeri and Boon Wurrung people of the Kulin Nation. We pay our respects to their Elders past and present and acknowledge First Nations people as our first artists and scientists.