ANAT SYNAPSE CSIRO RESIDENCY PROGRAM 2017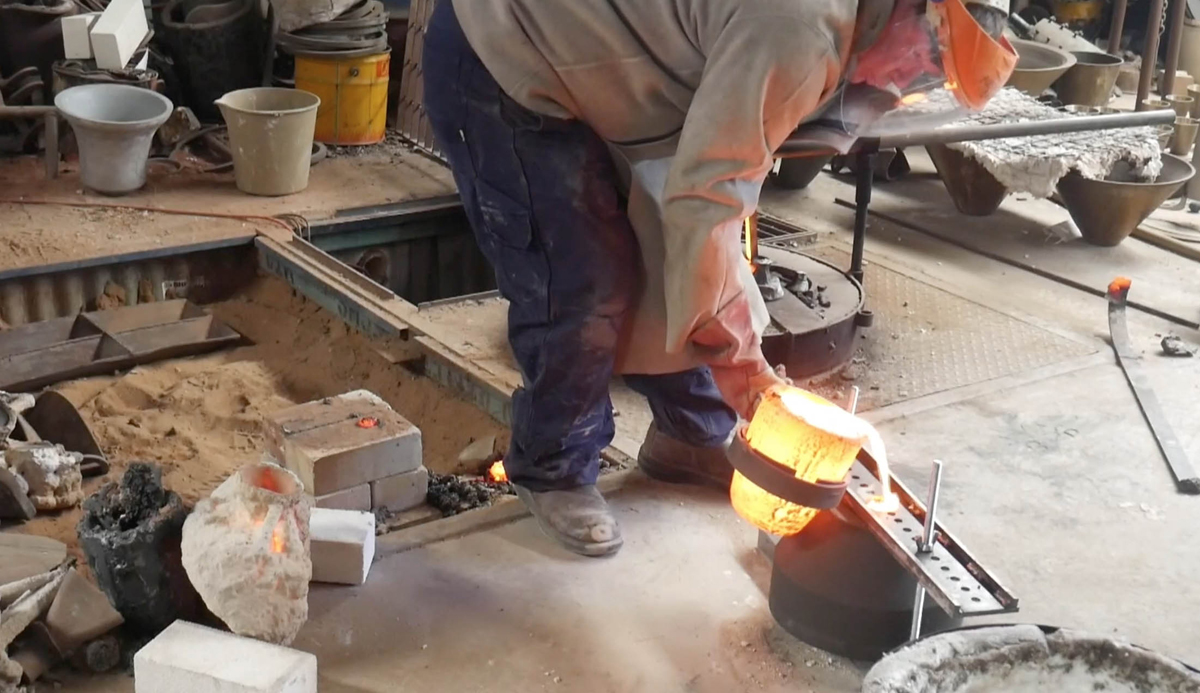 The 2017 Synapse CSIRO Residency partnerships are exploring:
ANTON HASELL + DANIEL EAST
Artist Anton Hasell is working with Daniel East and the research team in Lab 22 – 3D Printed Structures, to test new methods of bell production and to analyse the frequency array of test castings and direct metal prints in order to create bell profiles that achieve predictable results.
CSIRO's Lab 22 provides access to metal additive manufacturing (3D printing) technologies that promise high efficiency and productivity gains.
Read Anton's Synapse CSIRO blog.
Further information about Lab 22.
Watch this video explaining the creation of a 3D-printed sternum.
JIANN HUGHES + XAVIER MULET, JJ RICHARDSON
Artist Jiann Hughes is working with Xavier Mulet, JJ Richardson and the research team in Metal Organic Frameworks to investigate how such frameworks and their proposed biomedical applications might influence our understanding of what it is to be human.
Metal organic framework materials are an advanced structure that is extremely ordered, porous and customisable. They grow in a crystal form and are extremely flexible, especially when combined with nanoparticles for additional functionality or attributes.
Read Jiann's Synapse CSIRO blog.
Further information about MOFs and CSIRO's Matthew Hill explains MOFs in this video.
JAMES GEURTS + RICHARD EVANS
Artist James Geurts is working with Richard Evans and his research team in Polymer Coatings for Cell Adhesion to examine connections between prebiotic polymers used in the lab environment and the origins of the primordial properties of the Murchison meteorite.

CSIRO has developed an innovative new coating that could be used to improve medical devices and implants, thanks to the 'primordial goo' that is thought to be have been home to the building blocks of life.
Read James' Synapse CSIRO blog.
Further information about the uses of polymer 'primordial goo' here and this CSIRO blog contains an animation about 'primordial goo'.
The Synapse CSIRO Residencies are supported by the Victorian Government through Creative Victoria.