Residencies
Collaboration between the arts and sciences creates new knowledge, ideas and processes beneficial to both fields. ANAT's art + science residencies support research partnerships between artists and scientists, and provide artists with an unparalleled opportunity to contribute meaningfully to contemporary scientific research. Hosted by Australian research organisations, the residencies lead to profound artistic and professional development outcomes, while contributing to a growing evidence base attesting to the value of interdisciplinary approaches to solving complex research questions.
In addition to the prestigious Synapse program, ANAT is increasingly approached by science and research partners to deliver bespoke artist's residencies in their institutions.
ANAT's Synapse CSIRO residencies were first offered in 2017. In 2019 artists Carolynne Bourne, Chris Henschke and James Geurts were hosted at the CSIRO's Advanced Manufacturing hub in Melbourne, and supported by Creative Victoria.
In 2019, the ANAT AWRI (Australian Wine Research Institute) residency offered an artist the opportunity to work with the Institute's Flavour Chemistry and Sensory Research teams. Artist Elizabeth Willing explored the synaesthetic harmony between the flavour of wines and the visual aesthetics of still and moving image.
Please get in touch with us if this is something you are interested in pursuing.
ANAT Synapse
ANAT's prestigious flagship program has supported creative research collaborations between more than 100 artists and scientists, since it was established in 2004. ANAT Synapse involves Australian science organisations hosting artists in residence, leading to profound artistic and professional development for the participants, while also building a sustainable support base for interdisciplinary creative collaboration in Australia.
ANAT Synapse brings artists and scientists together in research partnerships that generate new knowledge, ideas and processes beneficial to both fields. A distinguishing feature of the residencies is their creative research focus, with applicants dissuaded from anticipating specific outcomes at the outset.
Residencies take place over 16 weeks full-time, the equivalent part-time, or, in discrete blocks over a longer duration during 2021*. Residencies and are are open to Australian artists (Australian citizens or permanent residents) working in any discipline and/or medium. To ensure a good fit between the artist and host organisation, a joint application is required.
ANAT Synapse is made possible through the generous support of the Copyright Agency's Cultural Fund.
2021 – 2022 ANAT Synapse Residency

The 2021-2022 ANAT Synapse resident Dr Svenja J Kratz's Posthuman Genetic Legacies examined the scientific potential and legal implications of securing alternative genetic offspring via biotechnological intervention.  The project drew on the artist's recent experience of uterine pathology and impending menopause to consider alternative conceptions of motherhood and reproduction. In particular, the project investigates the potential of cell culture and genetic engineering to acquire biological offspring when conventional reproductive pathways are compromised or traditional conceptions of motherhood are undesirable.
DR SVENJA J KRATZ (TAS) + ASSOCIATE PROFESSOR BRAD SUTHERLAND, SCHOOL OF MEDICINE, UTAS + ASSOCIATE PROFESSOR JANE NIELSEN, CENTRE FOR LAW AND GENETICS, UTAS + DISTINGUISHED PROFESSOR DIETMAR W. HUTMACHER, CENTRE IN REGENERATIVE MEDICINE GROUP, QUT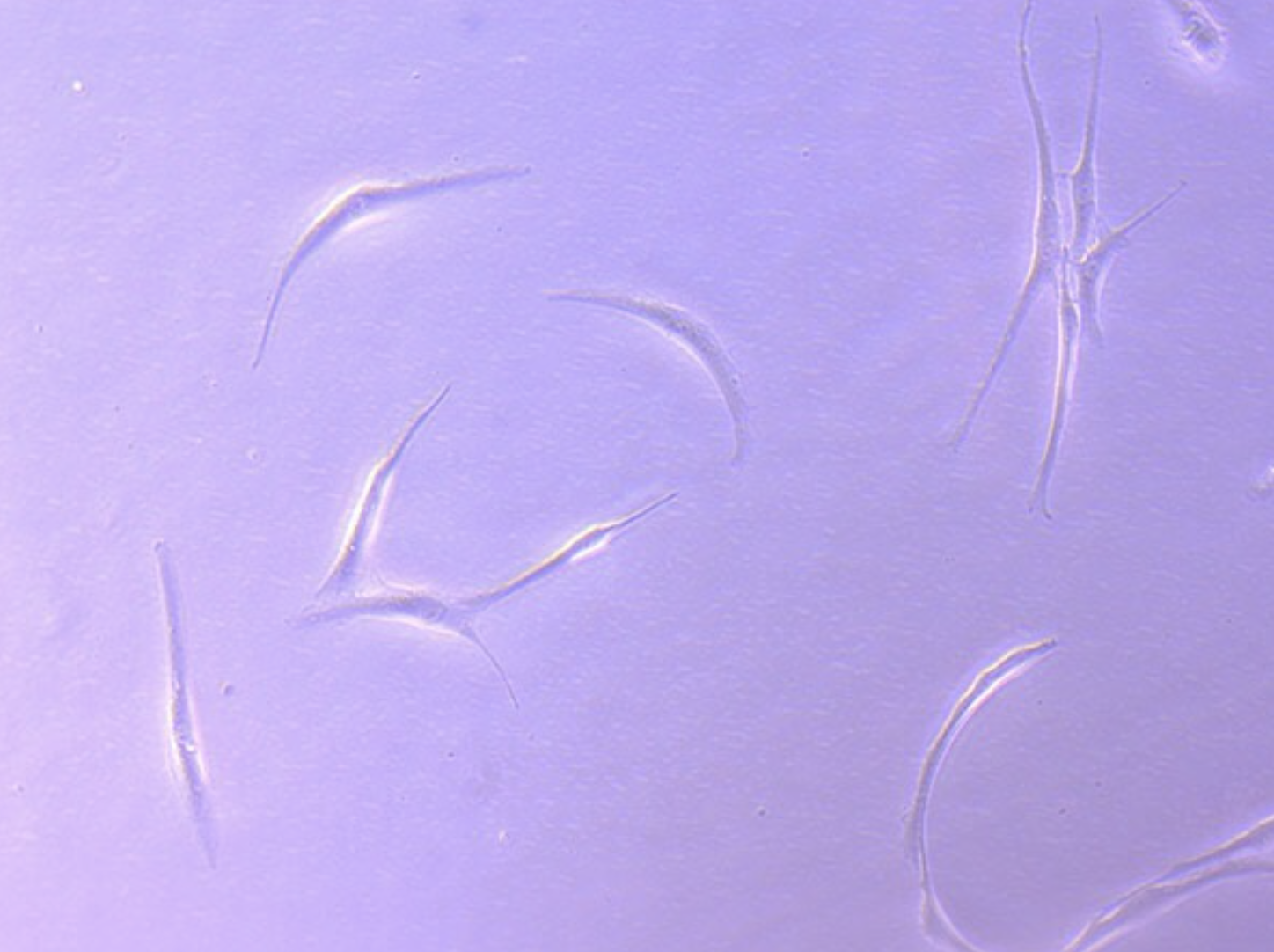 Svenja is immortalising fibroid cells isolated from a large fibroid tumour, taken from her uterus in 2020, as part of her residency. She spoke with ABC Radio Hobart's Joel Rheinberger about her projects ambitions. To give voice to the experience of women with reproduction problems, by considering the concept of offspring as cells rather than babies.
HEAR their conversation here
Read Svenja's blog here
We're looking forward to announcing the 2022 ANAT Synapse residents soon.
ANAT Synapse Residencies 2021 | 2020 | 2019 | 2018 | 2017 | 2016 | OLDER