ANAT Synapse 2019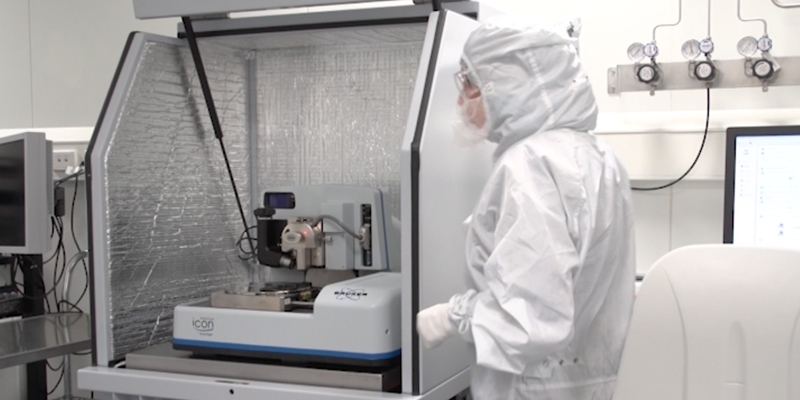 ANDREA RASSELL + PROFESSOR VIPUL BANSAL, NANOBIOSENSING FACILITY, RMIT UNIVERSITY
Artist Andrea Rassell and scientist Vipul Bansal explored how media art can be used to interrogate the social, cultural and ethical implications of nanoscale biosensing technologies.
This work-in-progress documentation shows a virtual microscope made from hundreds of individual Scanning Electron Microscopy images. These create a super-resolution image and the ability to zoom in and out without the use of a microscope.
The two samples shown here are CuTCNQ, a crystalline material that acts a sponge for toxic environmental and industrial chemicals and ZIF-8, a nanoengineered material that acts as a gene-delivery system and cancer therapy. These nanoparticles are shown here on top of prostate tumour cells.
Andrea has spent the first part of 2020 in Mexico City, about to begin a residency at Taller 30 (Studio 30). The collaborative space in San Miguel de Allende houses a cooperative of artists whose work integrates art, technology, science, sound and design. Andrea plans to learn from these local artists' knowledge of socially embedded practices, mechanical engineering, and digital development in building the interface and audience experiences for her work The Society of NanoBioSensing: Virtual Microscope, with plans to exhibit in Mexico before returning to show the work in Australia.
Visit The Society of NanoBioSensing: Virtual Microscope
Read about Andrea's practice in 2020
Recent publications:
'Wildly Oscillating Molecules: Technological mediation of the atomic force microscope', Technoetic Arts: A Journal of Speculative Research, 17:3; Rassell, Andrea (2019)
'Biomimetically Mineralized Zeolitic Imidazolate Framework-8 (ZIF-8) Polymorphs for Nucleic Acid Delivery and Targeted Knockdown of Gene Expression in Prostate Cancer', Arpita Poddar, Suneela Pyreddy, Andrea Rassell, Matthew R. Field,  Sudip Dhakal,  T. Srinivasa Reddy, Paolo Falcaro, Cara M. Doherty, Ravi Shukla (2020)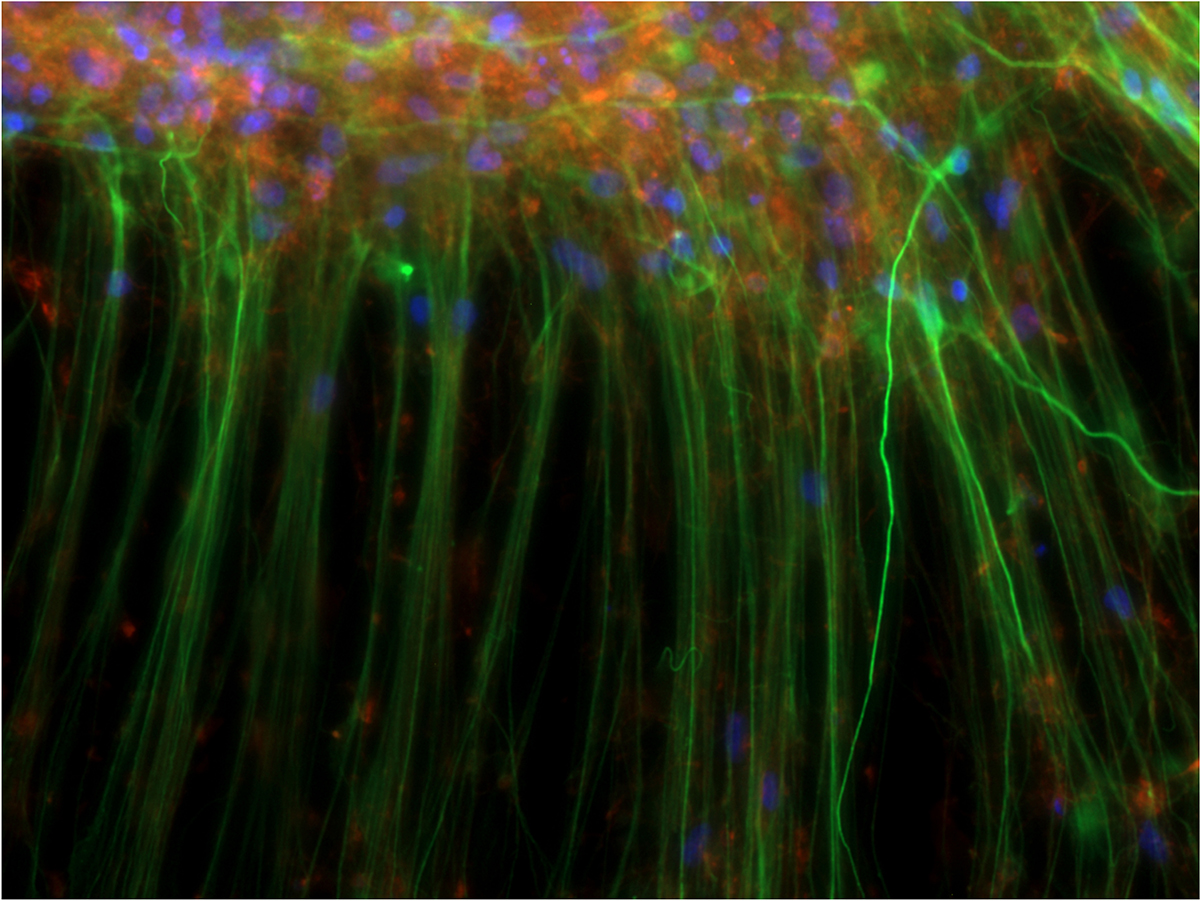 DR TRISH ADAMS + ASSOCIATE PROFESSOR MIRELLA DOTTORI, ILLAWARRA HEALTH AND MEDICAL RESEARCH INSTITUTE, UNIVERSITY OF WOLLONGONG + ASSOCIATE PROFESSOR BRYONY NAYAGAM, BIONICS INSTITUTE, UNIVERSITY OF MELBOURNE
Artist Trish Adams worked with scientists Mirella Dottori and Bryony Nayagam on an open-ended investigation into human sensory systems and stem cell regeneration.
Trish's' work Sensory Interpretations will feature at the Ars Electronica-style event, '3 Festival', to be held in Wollongong 25-28 June 2020. Trish says after the excitement of her ANAT Synapse supported laboratory residency she is in that complex and very familiar phase where she is "seeking to mediate the scientific data and create viewer interactive artworks for the upcoming exhibition." She is also hopeful this new artwork will give a tangible example of the ways that an art/science residency can bridge the disciplinary gap in ways that engage and stimulate the general public.
This time-lapse footage is captured on a specialised machine called a Lionheart, where human stem cell derived organoids are putting out dendrites to form synapses and connect with each other. Photograph Sara Miellet, Dottori Laboratory.
The ANAT Synapse program is made possible through the generous support of the Copyright Agency's Cultural Fund.