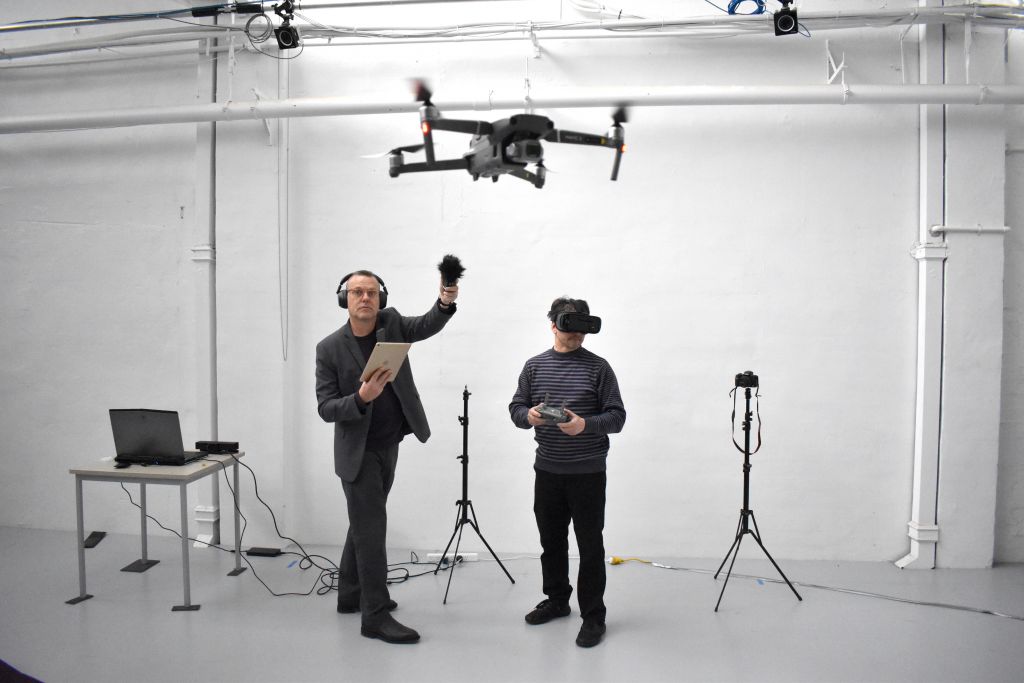 Australian Antarctic Division + ANAT Arts Fellowship
2019/20 Australian Antarctic Arts Fellows Announced  
CONGRATULATIONS digital artists, Dr Adam Nash and Dr John McCormick, who have been awarded the 2019/20 Australian Antarctic Arts Fellowship. Together, they are known as Wild System and develop mixed reality art works and installation.
Since 2017, ANAT has partnered with the Australian Antarctic Division (AAD) on its Arts Fellowship program. Through the program artists and writers are able to spend time at one of the AAD research stations, Casey, Davis or Mawson, or to join the AAD research vessel as it voyages to and from Antarctica.
As Australia's icebreaker sails south next year, the sights, sounds and movement of the ship on the Southern Ocean will be captured and packaged into an immersive experience all can share. "We hope to capture the experience of being on the Aurora Australis and create an immersive, affecting work," Dr Nash said. "It is a lifelong dream to travel to Antarctica. We want to create a work that honours the spirit of those who have explored the world's last great wilderness area," Dr McCormick said.
The pair will travel to Antarctica on the RSV Aurora Australis in January next year to re-create a virtual representation of the ship and those who sail on it. They will use cutting-edge technologies, such as drones, portable motion capture system, ambisonic recordings, LiDAR scanning and still, 360 and video cameras, to map the physical aspects of the voyage. These recordings will be joined together into playable artworks for immersive experiences at galleries and festivals, and via mobile, gaming and virtual reality technology.
The project is supported by RMIT University School of Design and Swinburne University Centre for Transformative Media Technologies.
2020/21 Australian Antarctic Arts Fellowship Open Call