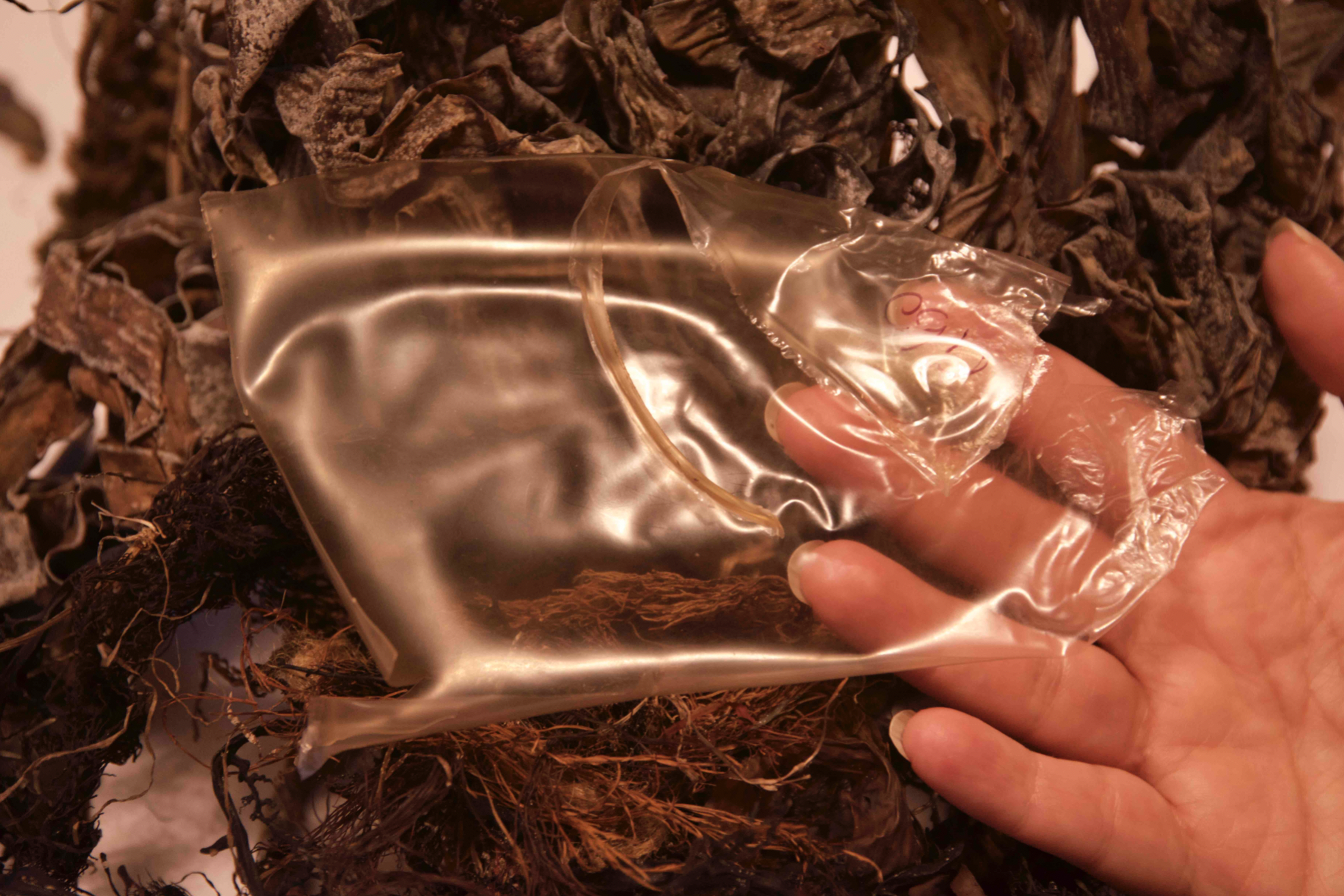 Dr Naomi Hunter in conversation with ANAT Director Vicki Sowry
Radio Adelaide's Festival City Producer, Dr Naomi Hunter talked to ANAT Director Vicki Sowry about the relationship between art & science and the 2020 ANAT Synapse residents.
Naomi: Vicki tells us a little bit more about the recent announcements of the 2020 Synapse residencies.
Vicki: It was such a strong field.  And unfortunately we can only support two currently.  So we're really thrilled with the projects and artists.  An Adelaide artist, Niki Sperou, who's been working in this space for a very long time and we've really been wanting to work with her and so she's come with this project working with Professor Wei Zhang at Flinders University, and he heads up the Centre for the Marine Bioproducts Development.  So they are going to be working together to research experimental biomaterials and utilising marine seaweed biopolymers in the development of degradable bioplastics.  So this idea of a kind of sustainable supply of the base material for bioplastics is really quite exciting and extraordinary.
Naomi: One of the images provided on the website by Niki Sperou is her hand holding what looks like discarded plastic and it's quite interesting that it's actually made from a marine biopolymer material.  So she's looking for solutions in the area which is most affected, which is our oceans.
Vicki: There's a real elegance in the concept. Often these projects, they work best when the question, you know, when it's simple not simplistic. You know, and I think not trying to do too many things or be too clever. And there is a really lovely elegance in what Niki and Professor Zhang are doing together. 
Naomi: One of the questions that Niki is researching is if clean up is impossible, can we design it with zero waste as our goal?  And a really simplistic question but a great question to be looking at through art and science is how we can do better.
Vicki : Well, I think there's, you know…this idea of biomimicry, looking to nature for solutions is, we've only really just been scratching the surface there and I think without getting into any kind of spiritual realm but, nature works because it works and so let's look at why it works.  And so I think, increasingly, and artists particularly, I think are really looking to this space and wanting to work with the researchers working in the space.
Naomi: The second recipient of the Synapse residencies was Dr Deirdre Feeney, who will build on her previous work at the ANU Research School of Physics with physicist Dr Geoff Campbell. 
Vicki:  Deirdre Feeney's project, it's a bit more esoteric. It's quite high-level research, and it's looking at applications of optics really and feasibility of physically generating projected images.
Hear the whole conversation…
Transcript Radio Adelaide interview
Station: Radio Adelaide 101.5 FM
Program: Festival City Monday 30 March 2020
Deirdre will begin her residency later in 2020
Past ANAT Synapse Residencies 2019 | 2018 | 2017 | 2016 | OLDER
The ANAT Synapse program is made possible through the generous support of the Copyright Agency's Cultural Fund.