ANAT Synapse 2020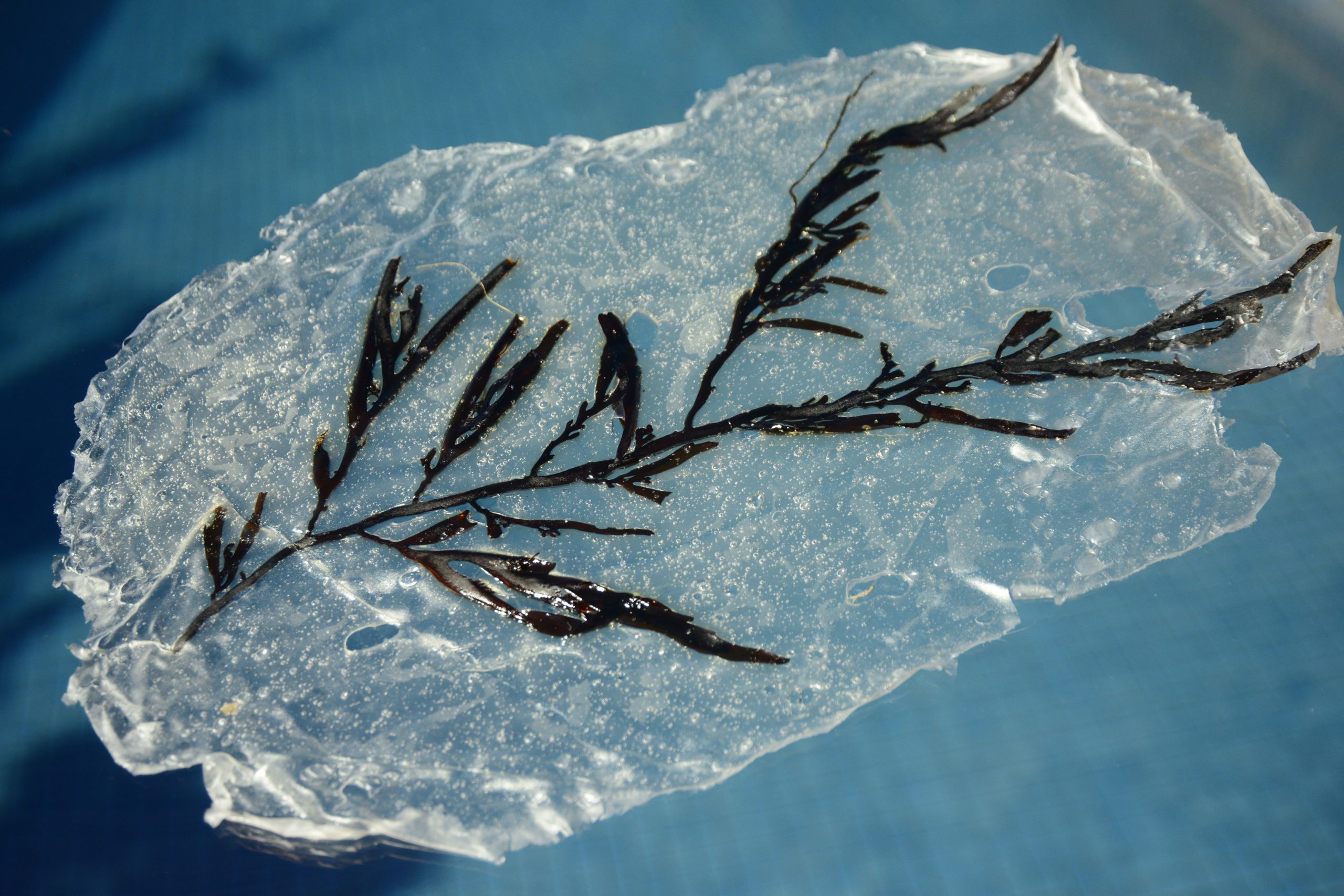 NIKI SPEROU + PROF WEI ZHANG & DR PENG SU
CENTRE FOR MARINE BIO-PRODUCTS DEVELOPMENT
Artist Niki Sperou, Dr Peng Su and Professor Wei Zhang worked together at Flinders University's Centre for Marine Bio-products Development to research experimental biomaterials and the utilisation of marine seaweed bio-polymers in the development of biodegradable bioplastics. Together they explored how seaweed could be used to replace plastic in new products for industry and medicine.
Niki's Green Plastic – Blue Ocean project involved experimental research with locally sourced seaweed from Beachport in South Australia, in her words "the non-human collaborators" of the project.
Niki says " technology is not the stand-alone focus of this project. Designing requires cultural understanding. Working together" she says "we aim to develop questions and communicate unconventional ideas, metaphors and realities, allowing us to rethink our relationship with plastic."
The Green Plastic – Blue Ocean project was a Semi Finalist in the Primer Super Agricultural Innovation Award, part of the 2020 South Australian Community Achievement Award.

This image from Niki's 'Plastics memento Mori' series evokes the horror of the plastics problem and is a reminder of the inevitability of mortality. Memento mori works suggest that we should take responsibility for our actions as we are vulnerable because of them. These images are grave, as critical issues demand serious responses.
Beyond obvious impact upon wildlife and environments that have ingested or become suffocated in its mass, plastics break down into almost invisible microplastics that are now ubiquitous and are believed to disrupt the health of all living organism. In order to heighten feelings of empathy Niki has put herself into the picture, replacing the animal as victim, as unfortunately humans often have a hierarchical view of the world, placing themselves above other lives.
Radio Adelaide's Festival City Producer, Dr Naomi Hunter talked to ANAT Synapse resident Niki Sperou and research partner Flinders University's Peng Su about the utilisation of marine seaweed bio-polymers in the development of biodegradable bioplastics.
Hear the whole conversation… or read an extract and transcript below.
Station: Radio Adelaide 101.5 FM
Program: Festival City 22 June, 2020
Media Links
The Advertiser, 2020 by Clare Peddie,
Seaweed for Fantastic Plastic,
Greek Herald Sun, 2020 by Argyro Vourdoumpa, 
Greek Australian artist creates biodegradable plastic from seaweed,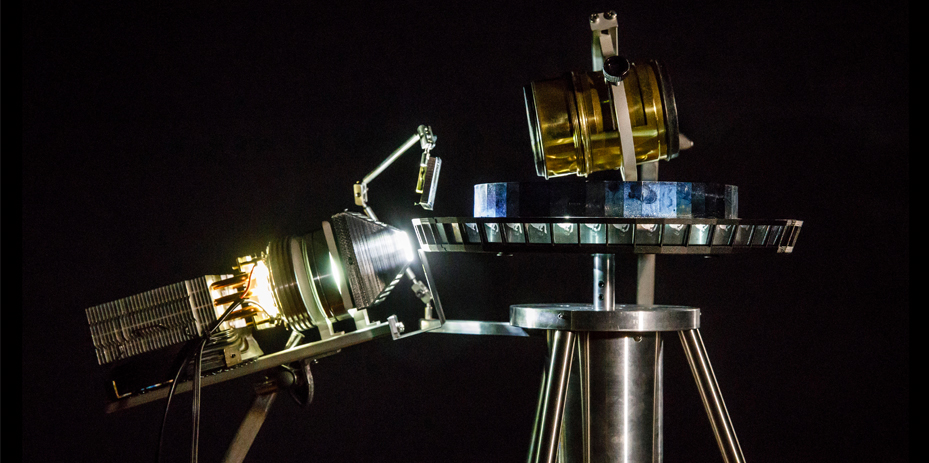 DEIRDRE FEENEY + DR GEOFF CAMPBELL
ANU RESEARCH SCHOOL OF PHYSICS
Artist Deirdre Feeney's enduring fascination with 16th century 'natural magic' and wonder, with making the invisible visible and with exposing the mechanics and materiality involved in image production, led to her working with optical physicist Dr Geoff Campbell at the ANU Research School of Physics. Using the School's industry-leading facilities and equipment and applying the optical qualities of glass to explore the materiality of image-making, Deirdre and Geoff tested the optical limits of mirrors and lenses to create projections capable of invoking a sense of wonder in contemporary viewers.
Deirdre's research-led visual arts practice engages with multi-disciplinary collaboration. She recently completed a Vice Chancellor's Creative Research Fellowship working with the Australian National University Research School of Physics. Deirdre is a visual artist working with optical image systems as perceptual tools for generating wonder. Her practice encompasses material and digital methods to create hybrid systems which include image, object and viewer. Initially working with kiln-formed glass and the projected moving image.

"After learning so much from creating Ghost in the Machine, late last year I completed a small pilot study with Geoff at the RSP as part of my ANU Vice Chancellors Creative Research Fellowship. We used the precision lathe to cut and optically polish different mirrored facets to investigate if, instead of using an image carousel with 48 image frames, as in Ghost in the Machine, we could generate a moving image from a single image source. The optical premise was that having multiple reflective planes on a single mirror facet would change the direction of light. Therefore when an image was projected onto the mirrored plane, it could be controlled to bend or change in specific ways to create the illusion of movement."

Deirdre has a PhD in visual art and tutors at the ANU School of Art & Design, she publishes journal articles and conference papers and her works have been exhibited nationally and internationally.
ANAT Synapse Residencies 2020 | 2019 | 2018 | 2017 | 2016 | OLDER
The ANAT Synapse program is made possible through the generous support of the Copyright Agency's Cultural Fund.