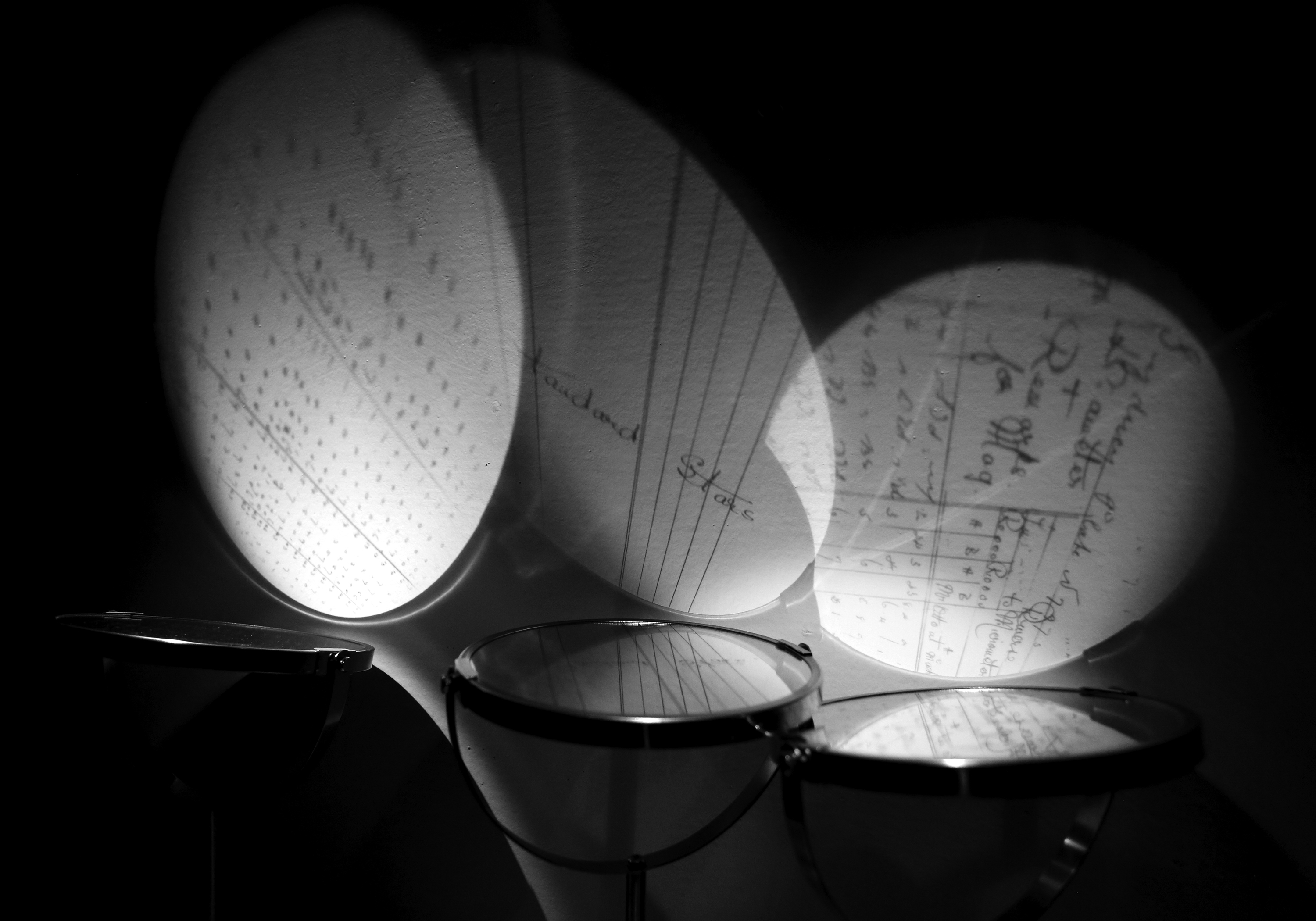 2022 ANAT Synapse Residencies
The ANAT Synapse residents for 2022 were multidisciplinary artists Dr Anna Madeleine Raupach and Dr Steph Hutchison

DR ANNA MADELEINE RAUPACH (ACT) + DR BRAD TUCKER, MT STROMLO OBSERVATORY, THE AUSTRALIAN NATIONAL UNIVERSITY
Hosted by the ANU Research School of Astrophysics and Astronomy (RSAA) at Mount Stromlo Observatory, Anna's project combined creative practice with methods of observational astronomy to investigate the growing impacts and potential mitigation strategies of human-caused space pollution.
READ Anna's creative research journal HERE
Anna Madeleine Raupach, an experiment with new frames using the Z, V and U filter bands as RGB channels. This gives two images of the same ObjectID where the stars are aligned but satellite streaks, interference, and intensity of data are different.
Anna Madeleine Raupach is a multidisciplinary artist based on Ngunnawal and Ngambri land, Canberra, who explores expressive interpretations of scientific concepts. Her current practice focuses on alternative forms of temporality related to climate change.
Dr Brad Tucker is an Astrophysicist/Cosmologist. He is currently a Research Fellow at the Research School of Astronomy and Astrophysics, Mt. Stromlo Observatory at the Australian National University, and in the Department of Astronomy, University of California, Berkeley.
---
DR STEPH HUTCHISON (QLD) + PROF JONATHAN ROBERTS AUSTRALIAN COBOTICS CENTRE QUT
Steph collaborated with Jonathan at the Advanced Robotics and Manufacturing Hub and Australian Cobotics Centre, researching how humans can predict the movement of robots, using dance improvisation and choreographic methodologies.
READ Steph's creative research journal HERE

Steph Hutchison is an artist-researcher, choreographer, performer, and teaching-artist. Steph has a rich dance practice as a solo choreographer/performer and collaborator within dance and technology contexts. As a dance artist Steph creates and performs primarily improvised solo dance works that focus on extreme physicality and endurance of the human body, or engage a dialogue with digital technologies and systems.
Jonathan Roberts is a Professor in Robotics at Queensland University of Technology (QUT) and is a Chief Investigator at the Australian Centre for Robotic Vision (ACRV). He is part of the School of Electrical Engineer and Robotics. His main research interests are in the areas of Field Robotics, Medical Robotics, Performance Robotics and Design Robotics.
---
Micro Talk :: ANAT Synapse Residency Program 2022
On Thursday 8th December we held a short, lunchtime conversation featuring the artists and researchers currently undertaking the 2022 ANAT Synapse Residency program.

Dr Anna Madeleine Raupach + Dr Brad Tucker (ACT)
Mt Stromlo Observatory, The Australian National University
Dr Steph Hutchison + Prof. Jonathan Roberts (Qld)
Australian Cobotics Centre, The Queensland University of Technology
With Guest Host & ANAT Alumnus, Dr Leah Barclay (Qld)
Creative Industries, Sunshine Coast University
These bite-size online talks are an opportunity to ask questions and learn more about ANAT's creative research residencies.

Please view the Micro Talk in single speaker view here, if watching the recording on a small screen.
ANAT's prestigious flagship program has supported creative research collaborations between more than 100 artists and scientists since it was established in 2004.
The 2022 ANAT Synapse program was made possible through the generous support of the Copyright Agency's Cultural Fund.
ANAT Synapse Residencies 2021 | 2020 | 2019 | 2018 | 2017 | 2016 | OLDER