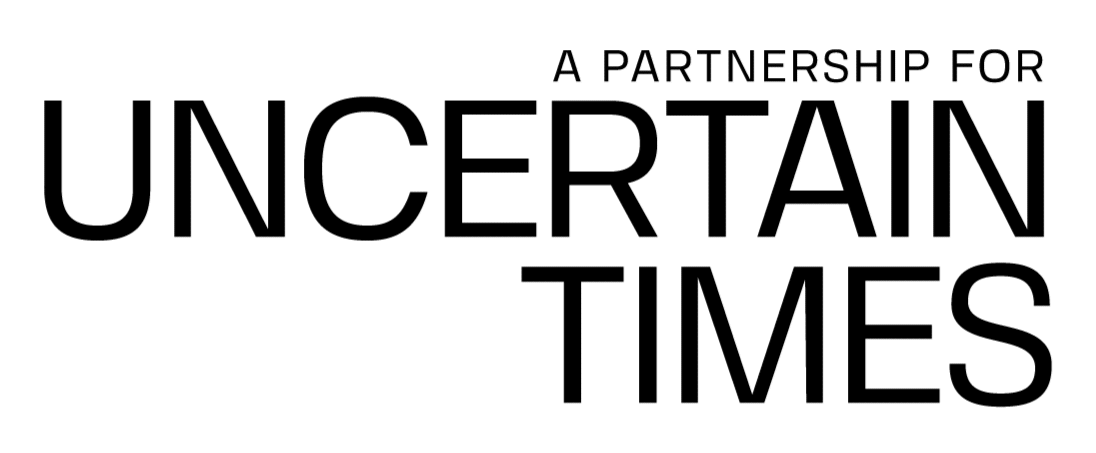 A Partnership for Uncertain Times features five exceptional South Australian artists working at the intersections of art, science and technology:
JOHN BLINES, BRAD DARKSON, DEIRDRE FEENEY, NIKI SPEROU, CATHERINE TRUMAN
Co-developed by Dr Deirdre Feeney and ANAT, A Partnership for Uncertain Times is especially relevant to our contemporary times. The curatorial premise of 'uncertainty', references both the precarious and unpredictable nature of the world we live in, as well as the complexity and conjecture of creative research.
The Arts South Australia funded collaboration between UniSA and ANAT has commissioned the featured artists to research and develop innovative and experimental artworks engaging with science and technology. The R&D (research and development) nature of the project places emphasis on courageous experimental development over 'perfecting' finished artworks.
A Partnership for Uncertain Times is an exploration of process that includes workshops, an exhibition, artist talks as well as commissioned text and video essays. The series seeks to place a spotlight on these South Australian contemporary artists who use cross-disciplinary fields to create artworks that critically engage with our complex and increasingly uncertain world.
The project launched with an in-person student focused workshop on 22 October, 2022 at UniSA:
Expanded Fields, Cross-disciplinary Practice in Uncertain Times
Workshop #1
In 2023 we'll follow John, Brad, Deirdre, Niki and Catherine as they experiment with new processes. We'll tell the story of the evolution of these experimental artworks, with intimate glimpses into the artist's studios and research process, culminating in a 'work in progress' exhibition with accompanying public program.
A Partnership for Uncertain Times
Newmarch Gallery, 16 June to 15 July, 2023
We also look forward to sharing details around a second workshop, this time online and open to all.
Expanded Fields, Cross-disciplinary Practice in Uncertain Times
Workshop #2: Timing in 2023 to be announced.
JOHN BLINES is a South Australian visual artist with a focus on the complexity as well as the vulnerability of the human body (mind). As resident artist at the Flinders Centre for Innovation in Cancer (FCIC) since 2015, his research includes molecular biology and behavioural science. The foundation of John's art practice is drawing, and his research methodology is the systematic mapping and remapping of information and data. Through this process he seeks to develop an archive: the resulting multilayered works attempt to characterise both the complexity, chance, and impermanence.
BRAD DARKSON is a South Australian visual artist currently working across various media including carving, sound, sculpture, multimedia installation, and painting. Brad's practice is regularly focused on site specific works, and connections between contemporary and traditional cultural practice, language and lore. His current research interests include hostile architecture, bureaucracy, seaweed, and the neo-capitalist hellhole we're all forced to exist within. Conceptually Brad's work is often informed by his First Nations and Anglo Australian heritage. Brad's mob is Narungga, Kaurna, Ngarrind- jeri and he is a proud member of the Chester family.
DEIRDRE FEENEY is an artist and lecturer of Contemporary Art at The University of South Australia (UniSA). As part of her creative practice Deirdre researches and develops optical image systems as perceptual tools for generating wonder and awareness of technologically mediated experience. Deirdre engages in cross-disciplinary collaboration with scientists and engineers to explore and realise her artworks. In 2020/21 she undertook a Museum of Arts and Applied Sciences Fellowship and ANAT Synapse Residency. Her background in glass-making and the projected moving image were pivotal to her current practice encompassing material and digital methods to create her optical image systems. Deirdre's work has been exhibited nationally and internationally.
NIKI SPEROU is a South Australian artist with a longstanding engagement within the nexus between art, science and culture. Since 2006 she has been the resident artist at the Department of Medical Biotechnology, Flinders University.  Her interest in contemporary  innovations in technology, the body and her cultural background have led her to draw parallels between biotechnology and ancient Greek cultural paradigms. For Sperou these connections emerge in chimerical forms and concepts.
CATHERINE TRUMAN is an established South Australian artist working across the disciplines of art and science. Catherine's practice is renowned for its diversity and depth and incorporates, objects, contemporary jewellery, digital imagery, film and installation works with a focus upon the parallels between artistic process and scientific method. During 2022 Catherine is artist in residence at Carrick Hill, undertaking a project titled The Arrangements:assembling nature. Catherine's work has been exhibited nationally and internationally.
A Partnership for Uncertain Times is an Arts South Australia funded collaboration between UniSA (University of South Australia) and ANAT (Australian Network for Art and Technology).