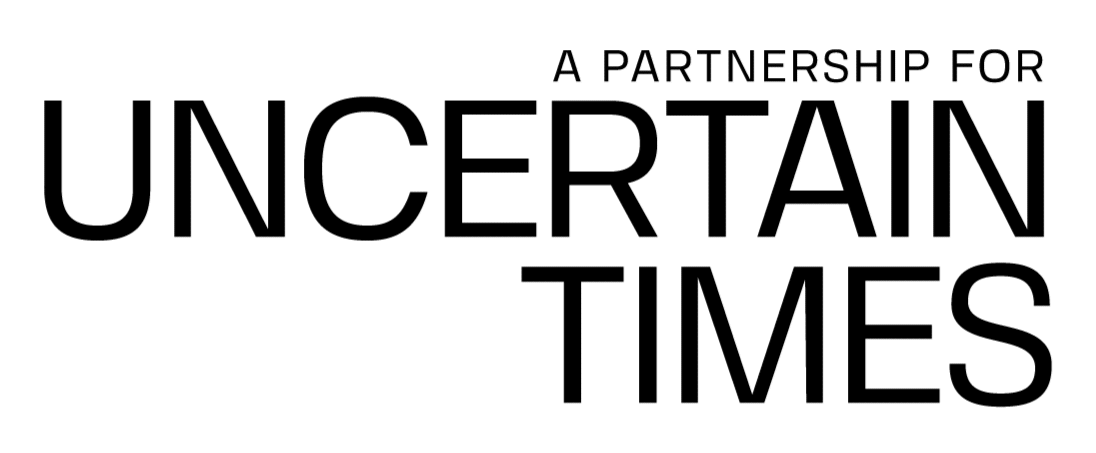 A Partnership for Uncertain Times features four exceptional South Australian artists working at the intersections of art, science and technology:
BRAD DARKSON, DEIRDRE FEENEY, NIKI SPEROU & CATHERINE TRUMAN
Co-developed by Dr Deirdre Feeney and ANAT, A Partnership for Uncertain Times is especially relevant to our contemporary times. The curatorial premise of 'uncertainty', references both the precarious and unpredictable nature of the world we live in, as well as the complexity and conjecture of creative research.
A Partnership for Uncertain Times seeks to place a spotlight on these South Australian contemporary artists who use cross-disciplinary fields to create artworks that critically engage with our complex and increasingly uncertain world.
The series is an exploration of process that includes a workshop and forum, an exhibition, artist Q&A as well as text and video essays. South Australian artist and photographer Taylor Parham visually documents the artists in their working spaces, whilst Click Films will be producing our 2023 edition of SPECTRAvision.
THE EXHIBITION
A Partnership for Uncertain Times
Newmarch Gallery, 16 June to 15 July, 2023
128 Prospect Road, Payinthi, South Australia
South Australian graphic designer Marchelle Matthew created the distinctive branding and comprehensive project catalogue. The publication includes imagery and details by the featured artists BRAD DARKSON, DEIRDRE FEENEY, NIKI SPEROU & CATHERINE TRUMAN.
The project's focus on telling the story of process, included commissioned essays by Melissa DeLaney, ANAT CEO, Aushaf Widisto, emerging writer and ANAT Arts Administrator, Jessica Alice, Writers SA CEO and Deirdre Feeney, artist and project lead. South Australian videographer Click Films and photographer Taylor Parham were also commissioned to develop the video essays and documentary photography of the artists' works-in-progress.
View the online exhibition catalogue here
Continuing the Uncertainty project's commitment to critical and authentic arts writing, Artlink Magazine commissioned this review feature by Jennifer Mills.
"For Melissa DeLaney, ANAT CEO, the year-long project offers a prototype for a deeper way of working, as shifting value systems emerge from the compound crises and uncertainties that surround us." Jennifer Mills
The Arts South Australia funded collaboration between UniSA and ANAT has commissioned the featured artists to research and develop innovative and experimental artworks engaging with science and technology. The project focuses on creative research, placing emphasis on courageous experimental development over 'perfecting' finished artworks.
During 2023 we follow Brad, Deirdre, Niki and Catherine as they experiment with new processes. Telling the story of the evolution of these experimental artworks, with intimate glimpses into the artist's studios and research process, culminating in a 'work in progress' exhibition with accompanying public program.
Featured artist's projects:
The project launched with an in-person student-focused workshop on 22 October, 2022 at UniSA
Expanded Fields, Cross-disciplinary Practice in Uncertain Times #1 
Following in 2023 on 19 May, with an online forum, Uncertainty Across Expanded Fields of Practice #2. An event that was open to artists and researchers at any stage of practice, with the featured artists addressing their processes, as well as a range of topics including traditional First Nations land management using fire, depth-of-field exploration, inter-species empathy and altered landscapes.
Hosted by writer and advocate Jessica Alice, CEO of Writers SA, we examined the experimental methodology and DNA of the Uncertain Times project. In this participatory dialogue–a conversation for our times – guests were invited to ask a question or propose a talking point around the uncertainty of their practice.
Featured artist John Blines unfortunately withdrew from the project in late 2022.
A Partnership for Uncertain Times is an Arts South Australia funded collaboration between UniSA (University of South Australia) and ANAT (Australian Network for Art and Technology).