ANAT SALON :: talking art + tech
ANAT is a global leader in pairing artists with science and technology partners.  For over 30 years, we have been a catalyst for experimentation and innovation, forging relationships with industry, academia, the community and government to create unique opportunities for artists.
As part of our ongoing commitment to this mission, we're excited to announce ANAT SALON!
Described as the engine of the Enlightenment, the original salons were found in 17th Century Paris, where the intellectuals of the day gathered to exchange ideas and incubate new ones.
ANAT SALON is a series of free gatherings, where you'll be able to hear the best creative minds discussing the transformative and fascinating things being done across the arts + technology spectrum and how these will inform and transform our future.
ANAT SALON will also be a place for conversations between artists, scientists and technologists that will stay with you long after the event; where you can build new collaborations and forge new relationships across sectors.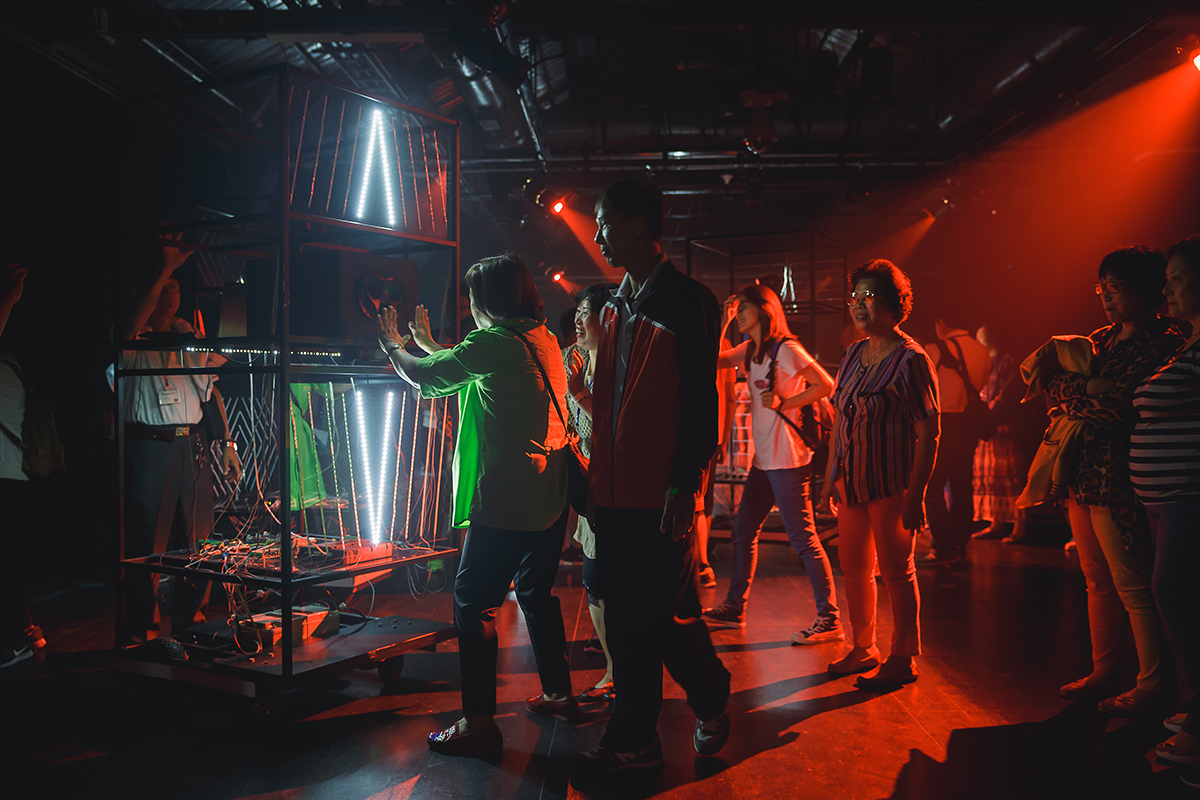 ANAT SALON :: Sydney :: Emotionally Engaging the Machine
WHEN             5.30pm for 6.00pm start, to 8.00pm,
WHERE          Customs House, Barnet Long Room, 31 Alfred Street, Circular Quay, Sydney
FREE EVENT :: BOOKINGS ESSENTIAL :: BOOK HERE BY 28 OCTOBER
Light refreshments will be served. Bookings required for catering purposes.
ANAT Salon kicks off in November 2019 in Sydney, with a deep exploration into the relationships between people and their machines.
As the boundaries between people and machines begin to blur, what does this mean for the way we relate with machines? Can humans emotionally engage with robots and machines, and vice versa? Or are emotional interactions with machines notional, unintentional reactions driven by anthropomorphism? What senses (if any) do AI's use to emotionally engage with humans?
ANAT Salon Sydney brings together leading artists to explore and discuss human interactions with robots and machines. ABC's technology reporter, Ariel Bogle will speak with Professor Mari Velonaki Director of UNSW's Creative Robotics Lab, together with artists Dr Belinda Dunstan, Justin Harvey and Dr Wade Marynowsky.
Ariel Bogle is a technology reporter at the ABC. She writes, edits and makes radio about technology policy and culture. Most recently, she was technology editor at The Conversation. Her work has been published in the New York Times, The Atlantic, Australian Financial Review and Slate, among other places.
Prof Mari Velonaki is an artist and researcher in the fields of Social Robotics and Interactive Media Art. Velonaki is a Professor of Social Robotics at UNSW. She is the founder and director of the Creative Robotics Lab (UNSW) and the National Facility for Human Robot Interaction Research. In 2014 she was voted by Robohub as one of the world's 25 women in robotics you need to know about. She is the recipient of several competitive grants, including an Australia Research Council Fellowship and an Australia Council of the Arts Visual Arts Fellowship. Mari's robots have been exhibited in multiple museums worldwide.
 Dr Belinda Dunstan is an academic at the UNSW Faculty of Built Environment and a member of the UNSW Creative Robotics Lab. She is an artist, researcher and lecturer in the space between art, design and technology. Her current research interests are in social robot morphology, technology ethics and responsive environments.
Justin Harvey is a Sydney based artist working across moving image, sound and installation. His solo works present abstract expressions of interactions between artist and machine, exploring the unintended beauty in the breakdown of the digital image.
Dr Wade Marynowsky is an artist, academic and researcher working across robotics, immersive and interactive performance and installation. His main body of research explores the notion of robotic performance agency by challenging notions of classical spectatorship and performance. His practice is characterised by large-scale robotic, sound, light and interactive works that combine humour, camp and a host of unnerving thematics to absorbing affect.
We sincerely thank the City of Sydney for their support