ANAT SALON :: talking art + tech
Described as the engine of the Enlightenment, the original salons were found in 17th Century Paris, where the intellectuals of the day gathered to exchange ideas and incubate new ones.
ANAT SALON is a series of gatherings, where you're invited to hear the best creative minds discussing the transformative and fascinating things being done across art + technology and how these will inform and transform our future.
ANAT SALON is also a place for conversations between artists, scientists and technologists that will stay with you long after the event; where you can build new collaborations and forge new relationships across sectors.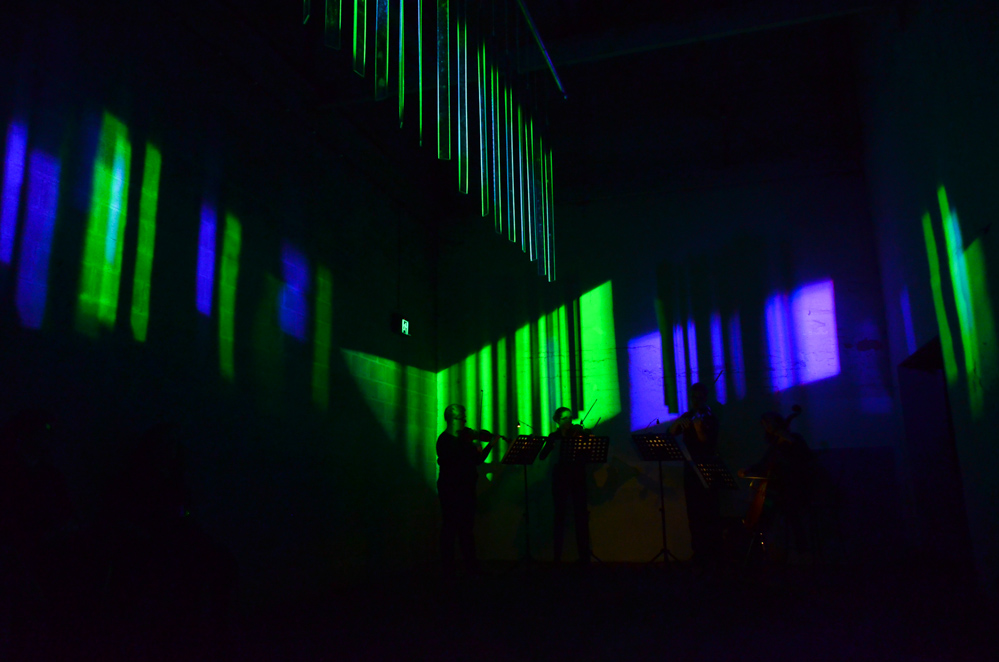 ANAT SALON :: Adelaide :: Making Space
Effective immediately, ANAT is implementing social distancing measures to mitigate the risk of contracting and passing on the Coronavirus. As such, the ANAT Salon in Adelaide scheduled for 8 April has been postponed until further notice.
We still plan to hold the event as soon as we can.
We appreciate your patience and flexibility in these rapidly changing circumstances.
Thank you and stay well!
The ANAT Team
From artwork exploring how real-life movement in immersive worlds resonates with the environment, to found sounds and stories expanding our intimate and public spheres, we reveal how art can disrupt and alter perceptions and how it can carve out new performative spaces.
ANAT SALON Adelaide brings together leading artists Jesse Budel, Geoff Cobham, Sasha Grbich and Sarah Neville in conversation with ANAT Director Vicki Sowry.
Join us for lively conversation, followed by networking, drinks and canapés. Take the opportunity to experience Sarah Neville's VR work Spheres, a Dance for Virtual Reality first-hand at the event.

Jesse Budel is a composer-performer, sound artist and curator. Recently completing a PhD at Elder Conservatorium of Music, Jesse's recent work is focussed on site-specific ecological sound art in metropolitan and regional South Australia. He was an inaugural 2017 Carclew Fellowship recipient and is a Helpmann Academy alumni.
Geoff Cobham has worked as a Production Manager, Lighting Designer, Set Designer, Event Producer, and Venue Designer. His love of light and dance has led him to work with many of Australia's top choreographers and allowed him to explore the endless combinations of colour, angle, intensity, and movement, of light. He has also lit Museums, Buildings, Public Art and Freeways with his company Bluebottle.
Sasha Grbich approaches artworks as unfinished events that perform with audience and in local environments. In 2015 she completed postgraduate research at University of South Australia and was awarded the 2018 Anne & Gordon Samstag International Visual Arts Scholarship and through 2019 was a guest at Maumaus Art School Portugal.
Sarah Neville is an independent artist who has presented work for the Adelaide Festival and Fringe, Ausdance Choreolab, Dance House, Australian Choreographic Centre, ADT's Ignition season, Strut Dance and Link Dance Company as well as performance platforms Internationally. She is a PhD Candidate, at Deakin University and Coventry University (UK), researching Dance Digitisation.
Vicki Sowry has initiated and delivered professional and creative development programs for artists, in partnership with industry, government and academia, for over 25 years. She contributes to national sector development through advocacy and governance roles and is a Peer Assessor for the Australia Council for the Arts and Arts South Australia.