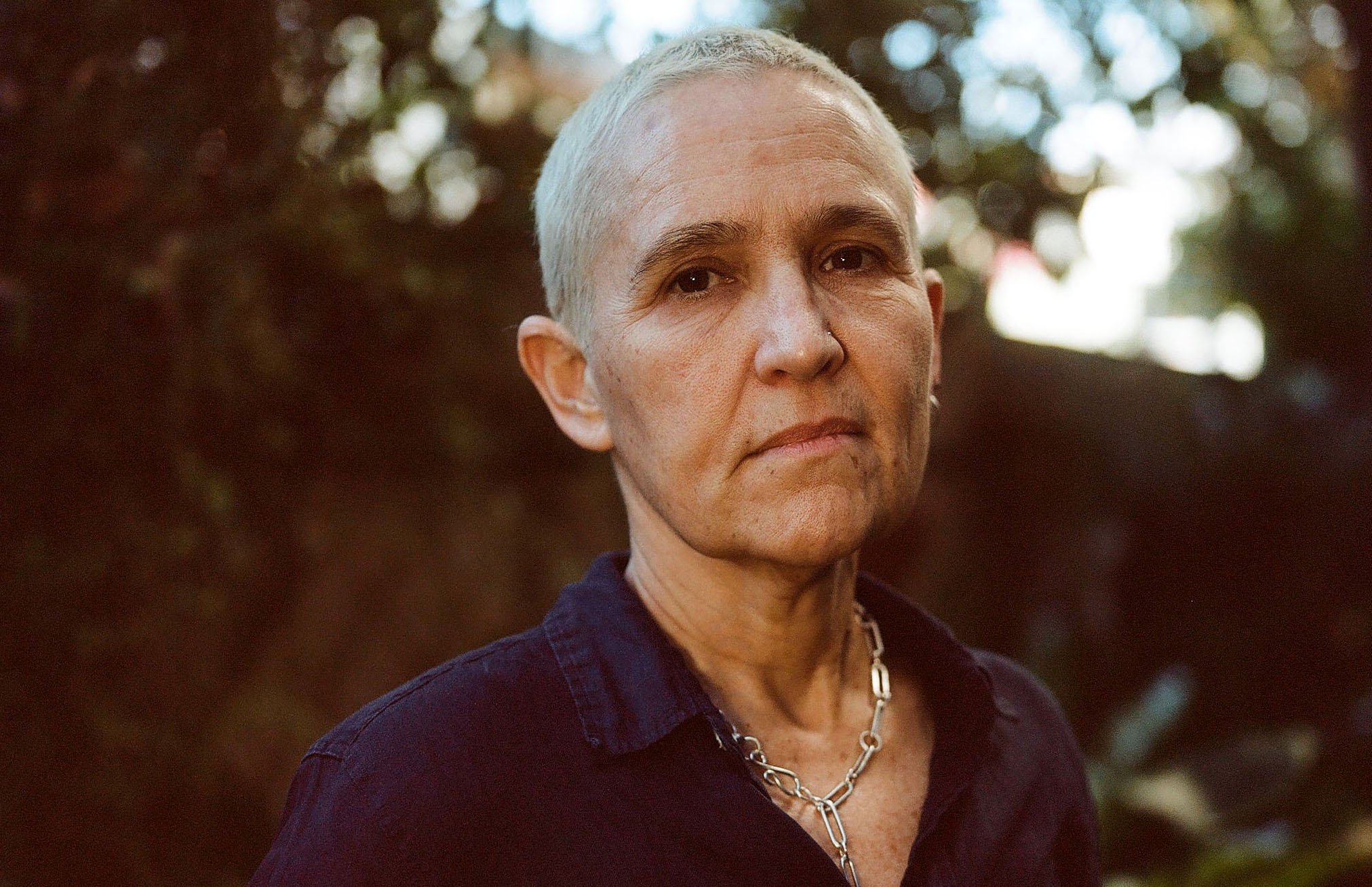 ANAT Alumnus :: Linda Dement
ANAT alumnus Linda Dement has worked in arts computing since the late 1980s. Originally a photographer, her digital practice spans the programmed, performative, textual and virtual. Linda's work deals with issues of disturbance, commingling psycho-sexual corporeality and the digital and electronic, giving form to the difficult territory of the unbearable and conflicted. The artist's extraordinary interactive works have done much to interrogate bodies and technologies.
Linda's programmed and still image work has been widely exhibited internationally and locally, including at the Institute of Contemporary Art London, Ars Electronica Austria, multiple International Symposia of Electronic Art and Impakt Media Arts Festivals in Europe. She is twice winner of the Australian National Digital Art Award and has been awarded a New Media Arts Fellowship by the Australia Council for the Arts.
Linda's practice has multiple touch-points with ANAT over the past three decades. The most recent as a Synapse resident and the first 33 years ago. In the organisations second year 1989, ANAT launched its National Summer School. This inaugural program was held in Adelaide, where Linda learnt basic coding and 3D graphics. Linda remembers the summer school fondly, working alongside artists like Virginia Barratt (ANAT staff), John Tonkin (Summer School teacher), Coleen Cruise and Natalie Jeremijenko In particular, access to the flight simulator, where she repeatedly took the plane up over Chicago and would crash it.
Shortly later in 1990, an ANAT grant was used to buy an aspirational 85mg hard drive… which was used to store the files for Linda's iconic work Typhoid Mary. Assisted by and featured in ANAT's 1994 exhibition Artists Thinking About Science, the interactive digital work toured nationally. In Typhoid Mary a user moves blindly between images, animations, sounds, quotes, diary extracts, medical information and statistics. There is no menu system or apparent user interface. By clicking somewhere on the images on screen, the viewer moves along the paths Linda determined. There is no beginning and no end.
In 1998 celebrating the organisations tenth birthday, ANAT's FOLDBACK was structured in four parts, a forum, exhibition, satellite events profiling sound artists and electronic musicians and a national tour. Featuring in the exhibition Linda's work, Cyberflesh Girlmonster is described as 'a macabre comedy of monstrous femininity, of revenge, desire and violence'. Created using imagery of donated body parts, collected during Artists' Week of the 1994 Adelaide Festival, where women participated by scanning their chosen flesh and digitally recording a sentence or sound.
In 2020 when COVID changed the way the world, ANAT worked with Linda again, as an ANAT Ideate resident. We asked six artists 'how can art and technology be transformative in the (post) pandemic world?' Linda collaborated with Virginia Barratt and Jessie Boylan as BoneDirt exploring human attunement with the more-than-human, specifically with geostrata: rock, ground, dirt. Their ANAT Ideate project sought to develop technologies and speculative strategies for deep listening to and with the geological, to open out our possible relations with these more-than-human familiars. We're eagerly looking forward to the first performative outcome from BoneDirt's Ideate residency! To be announced soon…
Read BoneDirt's blog here
The thread of collaboration runs throughout Linda's practice. "Collaboration is just the best" she says. "Such a great way to work. Way more than the sum of things you could have done individually." Last year as a 2021 ANAT Synapse resident, Linda collaborated with Paul Brown and Dr Carmine Gentile and his team, who work on world-first technology – 3D bioprinting of cell-containing patches to replace damaged heart tissues Using live cells, hydrogels and a 3D bioprinter Linda, Paul and Carmine worked with sound recording of the last breaths of artist George Schwarz. They translated those to produce 3D form to be bio-printed with live, beating, cardiac cells – cardiac growth on the shape and structure of cardiac failure – new life forming from last breaths.
LINDA DEMENT (NSW) & PAUL BROWN (NSW) + DR CARMINE GENTILE, CARDIOVASCULAR REGENERATION GROUP, UNIVERSITY OF TECHNOLOGY SYDNEY
Read Linda and Paul's blog here.
Linda's work is held in collections such as the Bibliotèque Nationale de France, Australian Video Art Archive, New York Filmmakers Co-op and the Daniel Langlois Foundation
ANAT Synapse Residencies 2021 | 2020 | 2019 | 2018 | 2017 | 2016 | OLDER
ANAT's prestigious flagship program has supported creative research collaborations between more than one hundred artists and scientists, since it was established in 2004. The ANAT Synapse program is made possible through the generous support of the Copyright Agency's Cultural Fund.