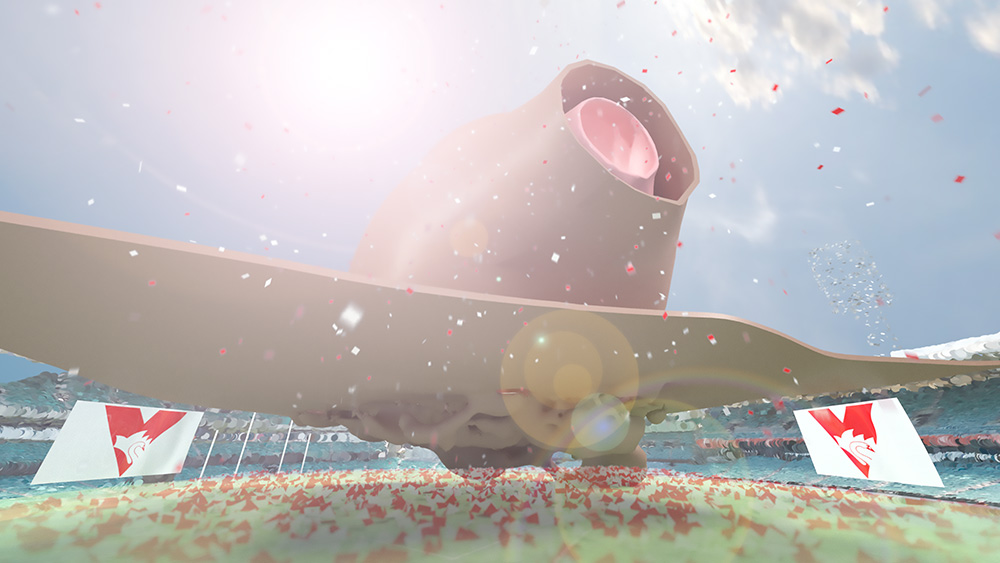 ANAT Synapse 2021 :: Call for Applications
ANAT is calling for applications from artists and scientists for our prestigious Synapse Residency program, which, since 2004, has enabled research collaborations between more than 100 artists and scientists.
ANAT Synapse involves Australian science organisations hosting artists in residence, leading to profound artistic and professional development for the participants, while also building a sustainable support base for interdisciplinary creative collaboration in Australia.
ANAT Synapse brings artists and scientists together in research partnerships that generate new knowledge, ideas and processes beneficial to both fields. A distinguishing feature of the residencies is their creative research focus, with applicants dissuaded from anticipating specific outcomes at the outset.
The featured image is from artist Baden Pailthorpe's 2018 solo exhibition, Clanger at UTS Art, Sydney, exploring the aesthetics of power through data, bodies and technology. In an environment that is both physical and virtual, Clanger paired the statistical tracking of AFL player performance with the emotional intensities of the crowd. The exhibition resulted from Baden's 2017 ANAT Synapse residency with UTS Sport and Exercise Science and professor Aaron Coutts.
ANAT Synapse residencies take place over 16 weeks full-time, the equivalent part-time, or, in discrete blocks over a longer duration during 2021*. ANAT will pay participating artists a fee of $4,400 per month (or part-time equivalent) and contribute towards project material costs, accommodation expenses and return travel to the destination of the residency if required. The host organisation will provide in-kind access to staff, equipment, space and resources, and will assist with disseminating outcomes at the conclusion of the residency. 
WHO CAN APPLY?
Residencies are open to Australian artists (Australian citizens or permanent residents) working in any discipline and/or medium.
Tertiary students, including PhD candidates, are ineligible to apply if the proposed residency in any way contributes to the achievement of an academic qualification. Please contact us if you are unsure about this requirement.
To ensure a good fit between the artist and host organisation, a joint application must be submitted.  It is the responsibility of the applicants to establish contact and to identify the nature of the proposed research collaboration prior to application.
As an accessible and inclusive arts organisation, ANAT enables artistic perspectives that reflect contemporary Australia. We especially encourage First Nations people to apply.
Through our programs, we seek to reduce barriers by encouraging applications from culturally diverse backgrounds and those with a disability.
* Due to Covid-19 please remain flexible in your planning.
HOW TO APPLY
Complete the online form by 5pm ACDT, Wednesday 17 February 2021.
Applicants must read the guidelines before applying.
Download guidelines here
If you'd like a word doc version of the guidelines, please email Jenn Brazier: [email protected]
APPLY HERE
The program is highly competitive and it is strongly recommended that you discuss your project proposal with us prior to application. To do so, please see contact details below.
Please Note: to date, we've not had any issues with our online form, however, we recommend applicants use a working document saved to your own computer prior to submitting your application online. We also recommend you keep a copy of your final application for your own records prior to submitting. 
KEY DATES
DEADLINE: 5pm (ACDT), WEDNESDAY 17th FEBRUARY 2021.
NOTIFICATION: MARCH 2021
ASSESSMENT
How do we assess applications?
The selection panel consists of independent art + science practitioners and ANAT staff.
Selection Criteria:
Originality and innovation of the proposed project;
Artist/s professional track-record and their familiarity with the proposed area of inquiry;
Demonstrated willingness by all parties to work collaboratively;
Anticipated benefits accruing to both the artist and the host organisation.
CONTACT
Melissa DeLaney
ANAT CEO
(08) 8231 9037
[email protected]
Past ANAT Synapse Residencies 2020 |2019 | 2018 | 2017 | 2016 | OLDER
Dr Baden Pailthorpe is a contemporary artist who works with emerging and experimental technologies. He is the Convenor of Hybrid Art Practice at the ANU School of Art & Design, Canberra. His artistic practice interrogates the relationship between aesthetics and power, interrogating the politics of technological and economic structures across Sport, Finance and the Military-Industrial Complex.
Baden is represented by Sullivan+Strumpf
The ANAT Synapse program is made possible through the generous support of the Copyright Agency's Cultural Fund.