Residencies
Collaboration between the arts and sciences creates new knowledge, ideas and processes beneficial to both fields. ANAT's art/science residencies support research partnerships between artists and scientists, and provide artists with an unparalleled opportunity to contribute meaningfully to contemporary scientific research. Hosted by Australian research organisations, the residencies lead to profound artistic and professional development outcomes, while contributing to a growing evidence base attesting to the value of interdisciplinary approaches to solving complex research questions.
First delivered in 1999 ANAT's art/science residencies build engagement between artists and scientists. In the time since, ANAT has supported over 100 artists and scientists to participate in interdisciplinary research residencies.
In addition to the prestigious Synapse program, ANAT is increasingly approached by science and research partners to deliver bespoke artist's residencies in their institutions. Please get in touch with us if this is something you are interested in discussing or pursuing (see below for contact details).
2020 ANAT Synapse Residencies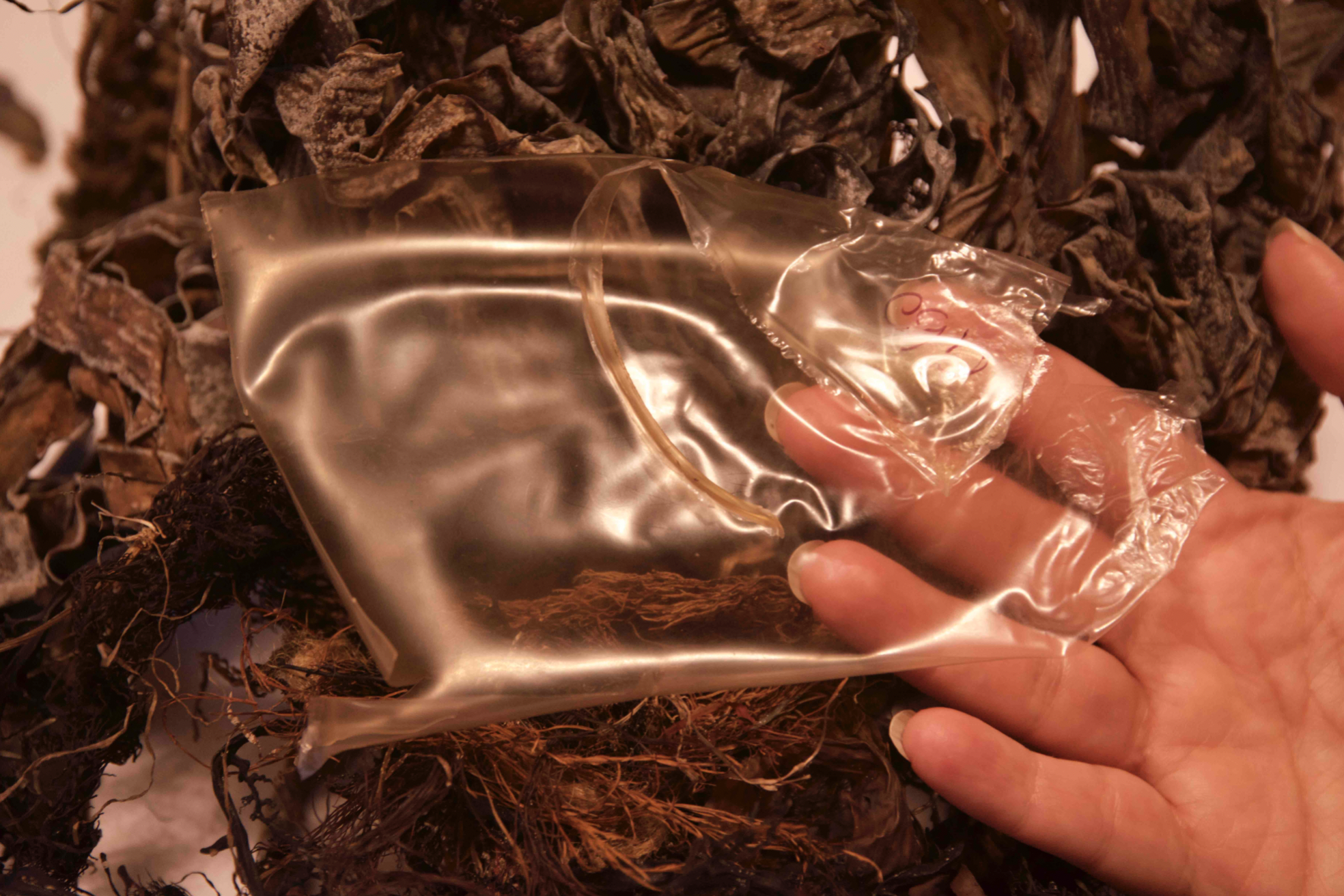 NIKI SPEROU + CENTRE FOR MARINE BIO-PRODUCTS DEVELOPMENT
Artist Niki Sperou and Professor Wei Zhang will work together at Flinders University's Centre for Marine Bio-products Development to research experimental biomaterials and the utilisation of marine seaweed bio-polymers in the development of biodegradable bioplastics.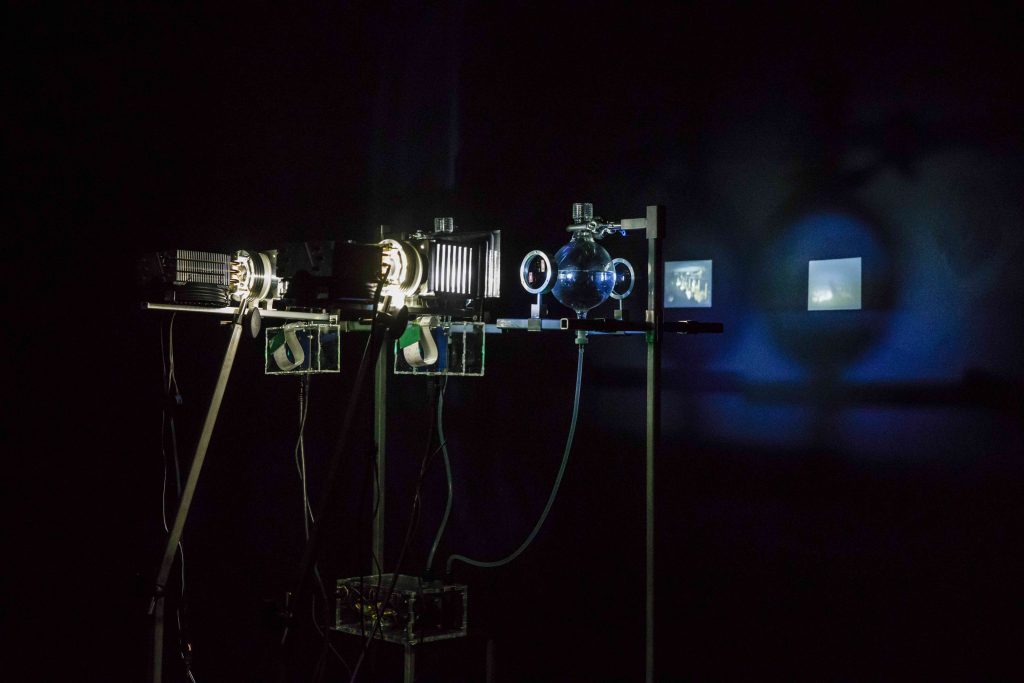 Deirdre Feeney, Hollow Lens (2019), steel, LCD screens, water, glass, aluminium, stepper motor, pump, rasberri pi, arduino, LED. Dimensions variable. © Deirdre Feeney. Photo: Andrew Sikorski
DEIRDRE FEENEY + ANU RESEARCH SCHOOL OF PHYSICS
Artist Dr Deirdre Feeney will build on her previous work at the ANU Research School of Physics with physicist, Dr Geoff Campbell, to further explore innovative applications of optics and the feasibility of physically generating projected images.
The artists will begin their residencies soon. Stay tuned for more details
Past ANAT Synapse Residencies 2019 | 2018 | 2017 | 2016 | OLDER
The ANAT Synapse program is made possible through the generous support of the Copyright Agency's Cultural Fund.
The Alumni Network comprises of Australian artistic and scientific researchers who understand the value of interdisciplinary and experimental approaches to knowledge production. Comprising 100+ artists and scientists who have participated in ANAT's art/science residency programs since the late-1990's, the network met in Adelaide for the second time in October 2018.